Alpha Boiler Reviews: Are Alpha Boilers Any Good?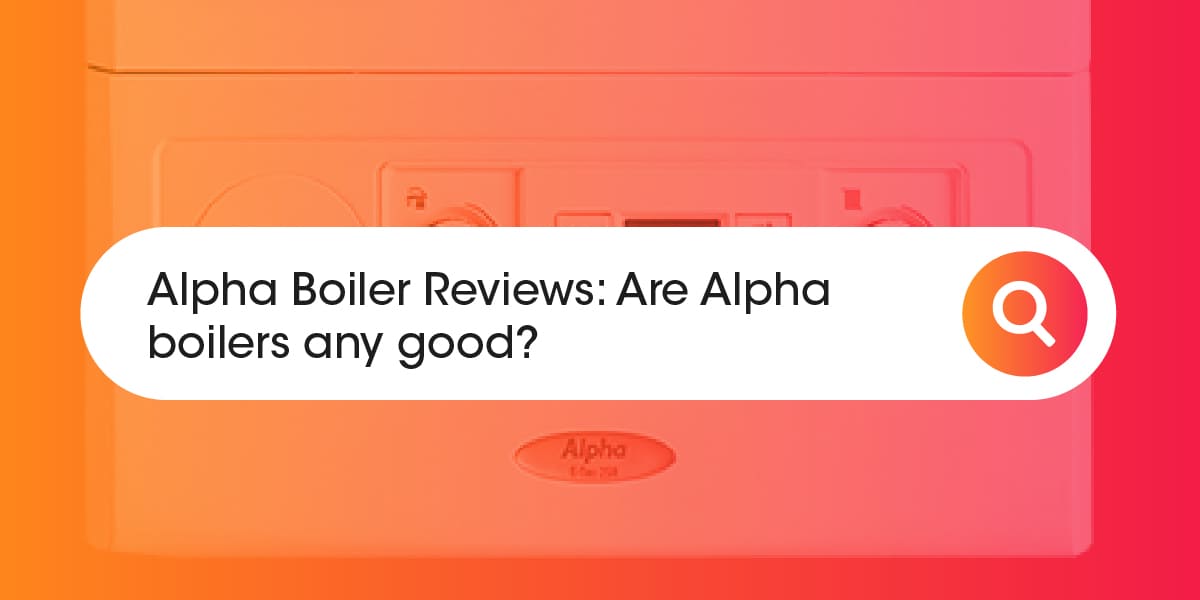 As you've probably noted if you have been through our site and articles, we at Compare Boiler Quotes are committed to going through each boiler manufacturer and reviewing their company and boiler systems. 
This includes researching their entire range and picking out the best of the bunch for budget, performance, warranty and maintenance. 
That way, you can make an informed decision on your next new boiler, without spending valuable hours trawling through every boiler company and their vast ranges. 
In other words, we take the confusion out of boiler purchasing!
Today, we are looking at another company for which you may not be too familiar with, Alpha Boilers and providing you with a useful Alpha Boilers Review:
So who are they?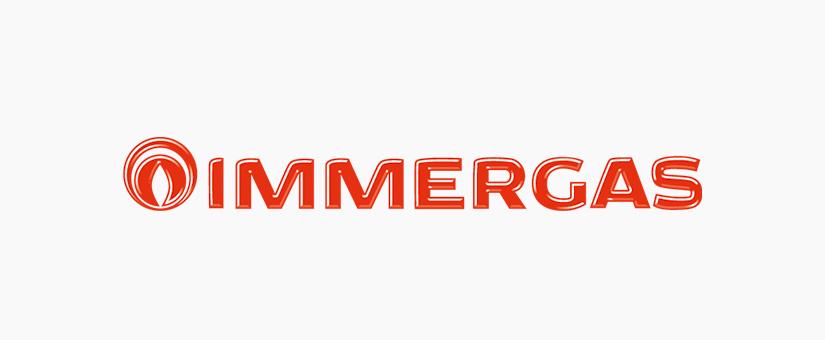 Alpha call themselves one of the UK's leading boiler manufacturers and is a company with over 50 years' experience.
 According to their website, they successfully combine traditional business values with a highly innovative approach to all aspects of their operation.
Alpha is also part of Immergas, a company operating in 30 countries worldwide. 
Immergas is a market leader in its home country of Italy, Immergas has produced over 7 million boilers and is arguably Europe's leading heating appliance manufacturer.
---
Types of Boilers, and the Pick of the Litter:
Let's look at the types of boilers available from Alpha Boilers. Again, if you have read any of our articles, you're probably already familiar with the different types of boilers however for those new users, we'll give a quick overview:
Combi Boilers work by heating the water in the boiler system on demand without an external storage tank, system and heat only boilers regularly require the installation and use of an external hot water cylinder, and/or a cold water storage tank in the attic or loft. 
Alpha has a new range of E-tec boilers and we will be looking at the systems in this range. Why? As their 10 year warranty on this new range is a much better deal while offering increased efficiency and performance so why buy anything else?
Combi Boilers and our top Pick:
Although you may not have heard much about Alpha boilers, their newest system is a direct competitor to our recommended brand Viessmann. This is because their new range also has the amazing stainless steel heat exchanger, as well as a fantastic 10 year warranty!
The Alpha E-TEC PLUS 27kw Combi Boiler
FEATURES
Water Flow Rate 12.1 Litres Per Minute

DHW output 28.3KW

Dimensions 440mm Wide x 712 High x 268mm

CH output 26.1KW

SEDBUK Rating (2005) 90.1%

Water Heating Energy Efficiency Class A

10 Year Parts & Labour Warranty

13 Year Warranty – if you add a Premier Pack Extra

Quick & Easy to Install

Low Lift Weight of only 33KG

Integrated filling loop

Heat Exchanger Stainless Steel

Grundfos Pump & Hydroblock as Standard

Combined Condensate & PRV Connection
This is a fantastic boiler with high efficiency for 1-3 bedroom homes with up to two bathrooms. For bigger family homes, we recommend the same model in the 33KwH variety.
Price without installation: £775 (April 2020)
The Alpha E-TEC Regular Boiler: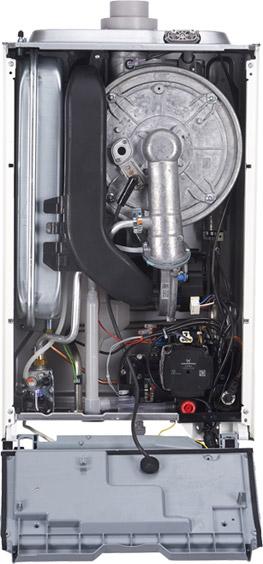 The E-Tec Regular has the same impressive attributes as the E-Tec combi and system boilers  with it's superb build quality, outstanding performance. The lower warranty is only 7 years on this boiler however. 
With an output rating of 30kW for larger homes and 20kW which is more suited to smaller homes. The unit is also highly efficient, with an efficiency rating of 93%, giving the boiler an ErP rating of A.
Features:
7 year warranty

Stainless steel heat exchanger

High efficiency Grundfos pump and hydroblock assembly

Single electrode

Easy-access dri-change NTCs

Combined condensate and pressure relief valve connection

Zinc plated expansion vessel to prevent corrosion
With both options available for small and larger homes, if you require a regular boiler system then this range could be perfect for your home.
The 7 year warranty is lower than the other Alpha boilers 10 year warranty but in terms of regular boilers, it's just as competitive as other manufacturers. 
Price without installation: £795-£900 (April 2020)
The Alpha E-tec System Boiler:
Alpha's brand new system boiler also features a stainless steel heat exchanger and is part of their popular E-Tec range. 
These system boilers come in a choice of three fully-modulating outputs of 20, 30 or 35kW depending on the size of your home.
Fully Modulating means that it will only use the exact amount of required fuel to reach your desired temperature, making it very efficient. 
This system boiler has only a single electrode and comes with a zinc plated expansion vessel. This prevents corrosion internally and maximises the boiler's longevity.
Features:
7 year warranty

Stainless steel heat exchanger

High efficiency Grundfos pump and hydroblock assembly

Easy-access dri-change NTCs

Single electrode

Combined condensate and pressure relief valve connection

Zinc plated expansion vessel to prevent corrosion

E-Tec S boilers come in a choice of three fully-modulating outputs of 20, 30 or 35kW
With its many different outputs suitable for any size home, if you require a system boiler then the E-Tec range could be just right for you. 
In Conclusion:
We have shown you the newest, most efficient range in the Alpha Boilers review above. These systems can be efficient, affordable, and have great internal features and warranty offers which will keep your mind at ease. 
Since we review many boiler manufacturers and their systems, we can ascertain that the warranty offerings are directly related to the quality and confidence the manufacturers have in their boiler systems. 
Our Recommendation: 
As in all our guides, we end up discussing our recommended boiler which hasn't changed over the past year. We recommend Viessmann Boilers as they have the most affordable system when it comes to price, warranty, installation, and maintenance.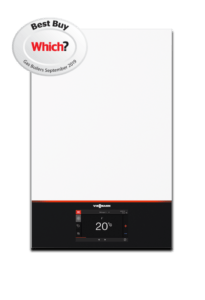 The Viessmann 050-W for small homes, to the Viessmann 200-W as the most modern and efficient boiler we have tested to date. 
Our recommended installer and boiler quote company Boiler Central can help you to navigate the complicated quoting from other boiler companies.
They can provide you with a customised quote with a few easy to answer questions about your home from the number of bedrooms, bathrooms etc to other simple questions in order to provide you with a quote, book your installation date, pay online and even get flexible financing. 
We can also recommend boiler cover from Boiler Central, giving you cover for your boiler, central heating and more.
Thanks again for reading our article and be sure to check back often to see our latest manufacturer and boiler release news, reviews, and tips.