Baxi 600 Combi Boiler Review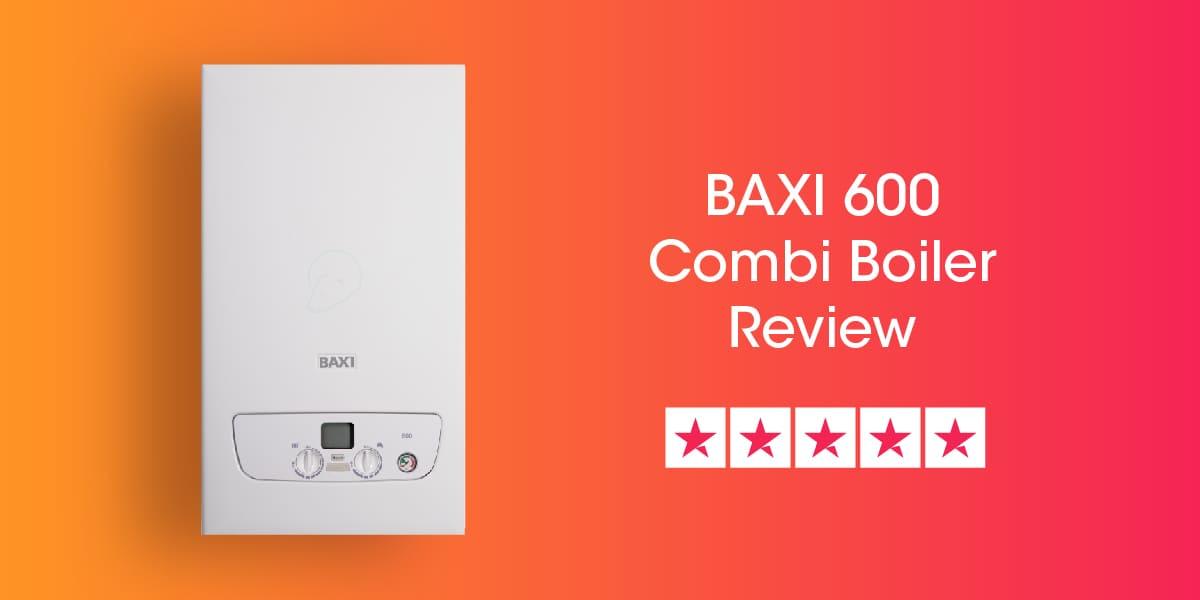 Baxi 600 Combi Boiler Review
The Baxi 600 Combi Boiler is a condensing, gas-powered unit that is energy-efficient, compact fit boiler, and easy to use.
This compact boiler is popular with installers because it is excellent value for money and boiler installation is simple for the heating engineers.
Even though it has a great price tag doesn't skimp on features either, with optional smart controls and multiroom thermostats. This is rather similar to the Baxi 630 combi boiler with its features.
Will the Baxi 600 Combi Boiler be suitable for my home?
The Baxi 600 Combi Boiler is really compact and will fit into most standard kitchen cupboards, so it's a particularly great choice if space is at a premium. Installation of the Baxi may not need to be to close to the water storage cylinders.
Large homes where there are likely to be many people running taps at the same time might struggle to get the best out of any combi boiler, which is why you would need to consult a professional to look at your house and recommend which type of boiler would best suit you.
There are a lot of well known boiler brands on the market, boilers are a big investment, you need to be sure you get the right boiler manufacturer and the correct size boiler for your amount of heating and hot water supply.
The Baxi range boilers would be ideal for flats and standard-sized 1 to 5-bedroom homes where there weren't too many high pressured hot taps running simultaneously.
The higher the demand for hot water, the greater output is needed.
Therefore meaning you would need a higher-powered boiler such as another from the Baxi 600 range which would be the Baxi 624 or other boiler brands could be Ideal Logic Plus combi boiler or Viessmann Vitodens 100-W 35kW.
This central heating system makes it easy for you to top up your system with its easy-fill permanent filling link. It also comes with a range of different flue lengths to give you more options on placement.
A quick Google search will show you that this particular model is really popular with tradesman and installers.
Heating controls
We expect a lot from our boilers in terms of controls and features and the Baxi 600 Combi Boiler delivers.
An LCD screen displays the temperature, boiler setting, and status and lets you know if there are any faults occurring. There are also heating and hot water switches which are fully adjustable.
Outside of the basic controls, there are additional control options you can buy as an add-on. These include settings to improve your boiler's efficiency and make it easier to achieve your ideal comfort levels.
uSense, a smart thermostat also lets you control various room thermostats and adjust your levels automatically by a Smartphone, Google, or Alexa.
Size – how big is the Baxi 600 Combi Boiler?
This is a great boiler for small spaces and can be hidden in small cupboards or utility rooms. It also allows any pipes to be hidden within the casing of the boiler.
Its dimensions are 700mm (h) x 390mm (w) x 285mm (d)
If you're looking for some of the best combi boilers, why not check out our top-rated guide to help you choose the right combi boiler for your home.
How long is the warranty on the Baxi 600 Combi Boiler?
The manufacturers have given this boiler a particularly good 7-year warranty as standard, this will cover for parts and labour. A long warranty is great for peace of mind.
Energy efficiency
Carbon footprint and home efficiency are extremely important. The Baxi 600 Combi has an A rating for energy efficiency and is 93% efficient but still boasting an impressive flow rate.
You can save even more money by adding Baxi's uSense smart control.
uSense lets you control your boiler settings from your smartphone, tablet or computer.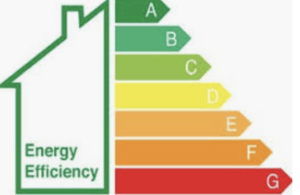 You can program your boiler to switch on and off at particular times so that you aren't heating an empty house, or coming home to a cold one.
It's well worth the extra cost as it will start saving you money straight away on your bills.
How much does a Baxi 600 Combi Boiler cost?
The price of the Baxi 600 Combi Boiler depends on a number of factors, including the power output you require for your needs and the installer you use.
This particular model is available in 24kW, 30kW or 36kW power outputs suitable for small, medium and larger homes.
Your usage needs and size of your property will dictate the kW output you'll need. If you're unsure which kW to get, consult a professional who will be able to advise you on the best one for your need.
The cost of the boiler unit itself is can be anywhere from £710 – £1060 depending on who you purchase it from and whether there are any special offers running at the time.
The total cost of the boiler will depend on who you get to install it. Prices vary widely between installation companies and in which part of the country you live in.
Shop around for the best prices. Some companies do deals at particular times of the year. Always make sure that whoever you get to install your boiler is fully qualified to carry out the job.
If you like this boiler but think it is out of your price range then why not consider the boilers on finance option.
3Compare new boiler quotes online in 20 seconds not & get a fixed price online now on a Baxi boiler at Boiler Central, the UK's fastest growing boiler company. Click here to get a fixed price now online
Get a fixed price in 20 seconds
What fuel does your boiler use
Compare Quotes