Viessmann Vitodens 050 w Boiler Review
Viessmann Vitodens 050 w boiler review
The Viessmann Vitodens 050-W combi boiler is a low to mid range combi boiler that is perfect for a wide range of small and medium size homes.
Get a fixed online price on a Viessmann 050-W here in 20 seconds – Click here
Viessmann 050-W: Main boiler features
Here are some of the main features of the Viessmann Vitodens 050-W boiler:
Available in sizes of 29kW and 35kW
Stainless steel heat exchanger
No external water tank required
Can be used with the best smart thermostats
Is a leading small combi boiler 
A-Rated topped out at 98% efficiency
7-10-year warranty (12-years with Boiler Central)
LCD display (really easy to use and control)
Only 707mm high which is great for kitchen cupboards
Flow rate of 12.1 in 29kW and 14.3 in 35kW (L/min)
Will the Viessmann Vitodens 050 w be suitable for my home?
This boiler is a step below the Viessmann Vitodens 100-W model but by no means do you lose any power.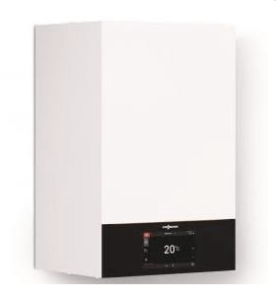 In fact, you gain more in efficiency despite having virtually the same power output if you get the Viessmann vitodens 050-W 35kW version.
The smaller version Viessmann vitodens 050-w 29kW output flow rate you will obviously have a smaller scale in terms of performance.
It all depends on what your family's needs are.
If you have a family that ranges from 4 to 6 members and a house of 3 to 4 bedrooms, then boiler engineers would recommend to go with the larger version of 35kW boiler size.
The smaller version coming in at 29kW of the Viessmann 050-W is still great but it's more suitable for a property of 1-3 bedrooms.
Get a fixed online price on a Viessmann 050-W here in 20 seconds – Click here
Viessmann 050-W: Controls 
With this superb mid-range Viessmann combi boiler, you can control the boiler with a variety of thermostats such as wired, wireless and smart thermostats.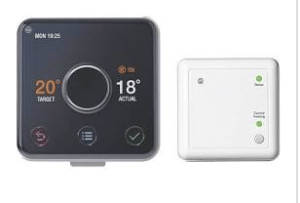 It has an instantaneous water heater so you can use this boiler on the fly.
Use the app to change and set your presets as well as activate and dial the central heating temperature.
The 050 features an LCD display on the actual boiler which is really easy to use and control, even more the most computer illiterate.
How big is the Viessmann Vitodens 050-W?
Both the 29kW and 35kW models are extremely compact.
For the level of performance, you are getting, one should expect a medium-sized boiler which would be difficult to hide.
Not so in the boiler brand Vitodens 050-W's case.
The measurements are 707mm in height, 400mm in width, and just 350mm in depth.
This means it's small enough to hide in most kitchen cabinets and will be a doddle to fit into most pantries wall-mounted.
It's wiser to have the boiler installation in your kitchen cabinet as the additional door that closes will prevent any noise the boiler makes from spreading throughout the home.
Best suited to? (2 bed home, 3 bed, 4, etc?)
It depends on what kind of household you have and what high efficiency model could better satisfy your needs.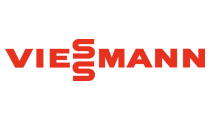 The smaller 29kW would be great for a home that has 4 to 5 family members and who live in a 3-bedroom house.
The flow rate output of hot water for the 29kW model is 12 litres per minute.
However, if you want something with more performance, go with the 35kW model of the Vitodens 050 w.
It has an output that rivals the 100-w model, thanks to its 14 litres per minute flow rating.
The 35kW version is best for a household that has between 4 to 6 people and would be great for a 4-bedroom house.
Again, getting the correct boiler size calculator is essential before picking the Viessmann Vitodens 050-W boiler kW. Use our online tool below which gives you the perfect size boiler for your home:
Viessmann 050-W warranty length
Warranty is great for peace of mind in-case any issues occur.
As standard, both Vitodens 050-W versions come with a 7 year warranty.
It's comprehensive coverage, so most general hiccups and gremlins that affect boilers will be included as part of the policy.
However, you can extend your warranty to 10 years if you wish, however, this, of course, will cost you a bit more.
Boiler Central are the only company in the UK to offer a massive 12-year warranty on Viessmann boilers. Wow, how great would be having no worries about breakdown or costs for 12-years.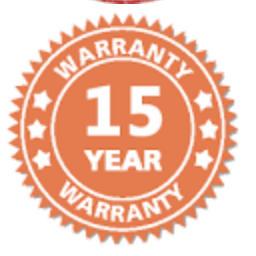 Go to boilercentral.com to price up your new Viessmann 050 with 12-year warranty.
Energy Efficiency
Say what you want about this model, it's anything but lacking inefficiency.
With a rating of 97%, you'll seldom find a model that has a higher rating than the Vitodens 050 w.
It's been given a class A rating in boiler efficiency overall, so this includes water and heat.
This level of performance is largely due to the high-quality stainless steel Inox-Radial heat exchanger.
This material is heavier and denser than aluminium, so heat stays trapped in the boiler for longer.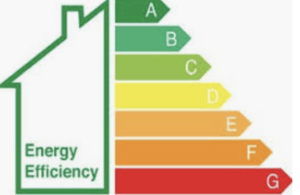 On top of this, it's condensing technology recycles the heat internally, allowing you to set the temperature of your central heating lower while still warming the entire home adequately.
Viessmann 050-W combi boiler deals
You can get some unbeatable deals from the boiler industy mavericks, Boiler Central. They offer the best prices and warranty lengths that we can find on the internet. 
Starting at £1,795 fully fitted with a whopping 12-year warranty, you will not find this exclusive deal anywhere else. Click here to get a fixed price now with Boiler Central. 
How much does a Viessmann Vitodens 050-W combi boiler cost?
If you would like a price on this superb boiler, then please use the below calculator that will give you accurate prices that include everything (including installation) to get your new Viessmann 050-W boiler fitted on your wall and working: