Homeserve boiler cover review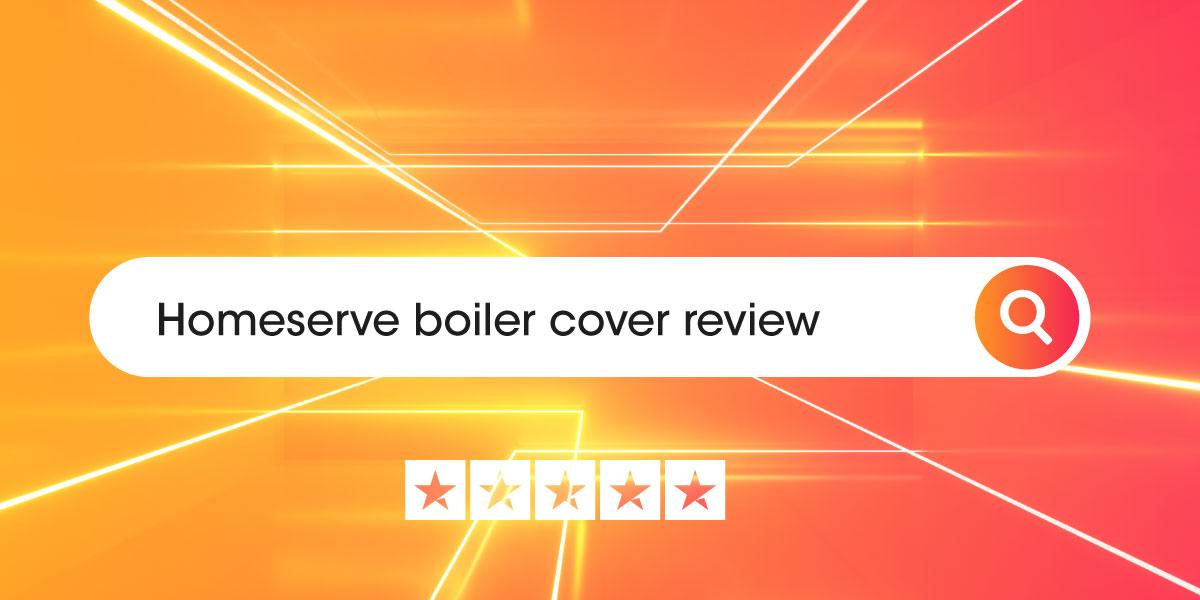 Homeserve Boiler cover review – everything you need to know
If your boiler is going to break down, we all know that the odds are that it's going to happen on the coldest day of the year, and that's probably going to be a Sunday!
Compare boiler prices online in just 20 seconds – Click here
Then comes the search for a reliable engineer who isn't already helping everyone else with the same issue and whose fees aren't going to mean remortgaging the home.
This is when home emergency insurance plans provide a trusted service for homeowners giving complete peace of mind knowing that they're not going to be faced with big unexpected bills.
There's even the option of including your annual boiler service, so that's another thing you don't need to worry about. Homeserve is one of the best-known providers of emergency insurance plans.
They offer a range of covers for pretty much all home repair needs. But with annual costs for some of their plans reaching over £300, you might be wondering if it's really good value for money.
In this guide, we're going to take a closer look at what's on offer so that you can decide if it's the right option for you.
Who is Homeserve?
Homeserve has over 25 years of experience in providing home emergency insurance plans. They have a worldwide presence through their operations in North America and across Europe.
One of the real benefits of a policy with a company such as Homeserve is that they have an immense support network.
That then results in Homeserve membership providing a 365 days a year, 24 hours a day service with Homeserve approved engineers up and down the length of the company. They do also provide boiler installation but can be on the more expensive side.
Homeserve is regulated by the Financial Conduct Authority for both general insurance and credit broking activities under firm reference 312518. That means that you have protection and someone to turn to should you have a dispute with the company.
It is probably good to note that even if you have boiler cover, you should get the best combi boiler or heating system for your home that you can afford.
Boiler cover and heating breakdown insurance options
While we're going to focus on the cover available for gas boilers, Homeserve does offer a range of cover for more general insurance, including electrics and home appliances.
Gas boiler
Cover eligibility
To be able to take out gas boiler cover with Homeserve, there are some qualifying criteria for the types of boilers that can be covered.
You need to be a homeowner and not tenants
Mobile homes and park homes are not covered
You need to have a gas boiler with an input power of less than 70kW per hour
The gas pipe leading into the home must be 35mm or less
What's covered
It's important to have complete clarity over what's covered with your Homeserve membership. For the gas boiler cover, that includes:
Boiler breakdown, which results in no heat and hot water
Faults with the boiler controls and components
Gas supply pipe leaks
Servicing of your gas boiler (in the first year of the boiler cover)
What's not covered
As with all insurance policies, not everything will be covered. For the Homeserve gas boiler cover, the main exclusions are:
The gas supply pipe that leads to your meter
Faulty radiators
Water pipes, tanks and cylinders that are external to the boiler
Terms and conditions
Excess
On top of your monthly premiums, there is also an excess to pay each time you call out an engineer. That's currently a £100 fee though this can be reduced to £60 if you pay a higher monthly premium.
Boiler health check
Before the boiler cover is approved, there needs to be a health check of the system. This has to be carried out by a Gas Safe approved engineer and is booked directly with Homeserve.
For your policy to be live you'll need to make sure that this is done within ninety days of taking out the policy. No claims are processed until this check has been undertaken.
Boiler replacement
If your boiler is under seven years of age and you're in the first year of cover, then Homeserve will replace your boiler which is covered in your plan.
If the boiler is over seven years of age and in the first year of cover, then Homeserve will still replace it with a new boiler, but you'll need to pay costs associated with the install itself.
Gas central heating
If you're looking to not only get boiler cover but also include the gas central heating, then this is the option you'll need. Do be aware that this policy has the same eligibility as to that for the gas boiler cover.
What's covered
Boiler breakdown which results in no heat and hot water
Faults with the boiler controls and components
Gas supply pipe leaks
Repairs needed due to leaks within the gas central heating system.
Servicing of your gas boiler
What's not covered
The main exclusions for this policy are:
The gas pipe that leads to your meter
Problems related to plumbing and drainage
Gas boiler service
If you're just interested in getting a boiler service completed by gas safe approved engineers, then Homeserve does offer this option without the need to take out an annual policy.
Having your boiler serviced each year allows you to relax knowing that it's running efficiently and that small issues are quickly identified before they become bigger problems.
It's important to know that the fee doesn't include any repair work. So while the engineer might be able to establish why you have a noisy boiler or what the problem is with the heat exchanger, they're not then going to sort it out without paying an additional fee.
One-off repairs
You might find yourself in that worst-case scenario of having problems with your gas central heating but not having boiler cover.
In the instance, Homeserve can still help through their one-off repairs option. This is offered on their full range of service, so includes repairs on gas boilers, electrics and central heating.
Homeserve doesn't provide details of the call-out costs for this option on their website. So, you will need to call them with all the details of the required repairs for them to provide you with a quote.
Is Homeserve boiler cover right for me?
Before you leap in and take out the gas boiler breakdown cover, it's important to know that it might not be the right option for you right now.
If you have a boiler that's already under warranty from the manufacturer, then you could be duplicating the cover.
While exclusions apply and so it may not cover elements such as the gas supply pipe or the central heating costs, if you're in a relatively new home, then this is less likely to cause you problems.
Don't forget that as well as the monthly premium, there is also that callout charge to consider and the fact that policy prices are very cheap in the first year but can double in year two.
That all said, if you're looking for that complete peace of mind that comes from knowing that your Homeserve membership means that you have 24/7 boiler cover, then it could be worth every penny.
Having problems with your boiler?
If you've been checking out boiler cover because you've been having problems with your heating system, then it could also be time to look at a new boiler from a trusted and best boiler brand such as Worcester Bosch.
Not only will you benefit from the manufacturer's warranty, which could be up to twelve years, but you could also have a much more efficient supply of hot water resulting in lower energy bills.