What Is A Conventional Boiler?
For those of you who are thinking about changing the boiler in your home, you might want to look into a conventional boiler.
In this article, we are going to be looking at conventional boilers, what they are, how they work, the pros and cons and other information that you might find useful when trying to decide if one of these could be right for your home.
Keep reading to find out more about this topic.
So, what Is A Conventional Boiler?
If you have a large household or just multiple outlets that you use at the same time, then you might want to try a conventional boiler. Conventional boilers are manufactured by all the top companies such as Viessmann, Worcester Bosch, Ideal, Baxi & more.
The difference between this and a combi boiler is that a conventional boiler requires a hot water storage cylinder and a water tank which means it can provide large amounts of hot water to multiple outlets in the house.
They are known as heat-only boiler, open vent boilers and a few different names, and they are going to fit in perfectly into a home that has plenty of space.
If you currently have low water pressure in your home, then a conventional boiler could be the answer that you have been looking for.
How Does A Conventional Boiler Work?
A conventional boiler will either be sealed or open vented. If it is an open vented system, it is open to atmospheric pressure, and they have a feed and expansion tank, which helps to accommodate water loss or leakage.
However, if you have a sealed system, there is no feed and expansion tank, which makes it closed to the atmosphere.
The water in the tank in the loft space will make sure that the water is at the right level while the pump circulates the hot water to the radiators.
The simple process of how a conventional boiler works though is that the cold water from the storage tank gets heated up in the hot water storage cylinder, and from there it is fed into the taps and outlets of the home.
If you have a large family, or there are always plenty of people in your home, then you might need a conventional boiler to make sure that water is being provided to multiple bathrooms at the same time.
This could be the heating solution that you have been looking for.
Also, if you already have a conventional system in your home, then this should certainly be something on the top of your consideration list.
This is because there will be a small boiler cost, if any pipework needs replacing, which makes the entire process easy, quick and cheap.
If you are environmentally conscious, it is important for you to realise that these conventional boilers are compatible with solar heating systems.
This means that not only are you going to be able to save on energy bills, but you will also be able to lower your carbon emissions and do your part for the planet.
You will be able to tell if a conventional boiler is right for your home in a few different ways.
The easiest way for you to know is by looking at the current layout of your central heating system.
For example, if your home has a boiler and a hot water cylinder installed already, but there is no loft tank, then you have a regular boiler.
This tends to be easier for engineers to swap as the process is simpler.
A regular boiler is the most common form of hearing in the UK, and even though they are still used, combi boilers are typically preferred in recent years.
However, a regular boiler could still be what you need to meet your heating needs.
Why Is The Right Conventional Boiler Important?
Making sure that you are not wasting any energy is important, and choosing the right boiler will help you do this while still heating your home effectively.
If you choose the wrong type of boiler, you are going to be facing high energy bills and waiting for your hot water to reach the outlets of your home.
You are going to need a professional to help you decide what kind of boiler is going to be best for your home, and this will be based on its layout.
Unlike combi boilers, conventional boilers heat the water that is coming in and then stores it in the hot water cylinder so that it can be used at a later time.
You will need to set your boiler to heat the water though, so that when you do need it, it is ready and waiting for you.
You don't have to worry about a conventional boiler not meeting your needs either, because even if you have an older property or a big home that has more than seven bedrooms and more than one bathroom, you are still going to get hot water without lowered pressure.
Pros Of A Conventional Boiler
If you have a traditional heating system, the installation process is going to be easy and quick, but you will still need a professional to do this for you as it can be dangerous if you don't know what you are doing.
As well as this, you will find that if there is a small leak, this is not usually going to be a big problem. It won't cause you to lose any of the pressure that you come to know and love, so you don't have to worry about it as an immediate problem if you can't afford to fix it right away.
If your home currently has low water pressure, a conventional boiler can help ramp it up to the pressure that you deserve.
If you live in an older property, you are going to be more suited to having one of these boilers.
But, the best part of all is that you are going to be able to produce high volumes of water to multiple bathrooms and outlets at the same time.
This means that even if you have multiple people trying to use the hot water at the same time, none of the outlets are going to suffer because the boiler is strong enough to provide for all of them.
Like we mentioned above they are also compatible with solar thermal systems, making them an energy-efficient option.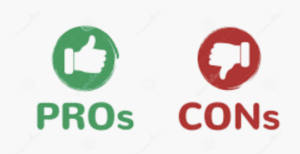 Cons Of A Conventional Boiler
However, you do also need to consider the potential issues that you could face when installing a conventional boiler. Keep in mind that they are not going to be suitable for every house, so you need to consider these issues carefully.
A conventional boiler can end up costing you more money because it can be expensive to run.
If you have a large family, you are probably already paying a lot of money for water and electric, and you don't want to drive this up.
As well as this, you could end up paying a lot more money for this to be installed than other types of boilers, which will again push the price up of the entire process.
The amount of hot water that you are going to get is all going to depend on the amount that your tank is able to hold.
If you have a smaller tank, you are not going to be able to hold as much water, and therefore aren't going to have access too as much water.
Even then, it can take your water boiler a while to heat up the water in the first place, so you could be waiting a little while.
Finally, you are going to need to have space for a hot water storage cylinder and a tank. Most people put these in the loft, but if you don't have one or if there is no space for these products to go, then you aren't going to be able to have a conventional boiler.
Alternative Options
If you have a smaller property, then you might be better off having a combi boiler or a system boiler installed.
This is because of the space that a conventional boiler requires.
While system boilers are similar to conventional boilers, they don't require a loft tank, only a cylinder because all of the important components are already built into the boiler.
This is going to be a great option for those people who have limited space, but still, want hot water in multiple bathrooms or those who have a high water level usage rate.
A combi boiler is an all in one heating solution that comes from one unit.
There is no tank or cylinder involved, so if you have a smaller home, this is probably going to be your most effective option.
This responds to taps being turned on by sending hot water through the system.
Do be aware though, hot water can only run to one outlet at a time, if you try to run it through multiple you will notice a drop in pressure.
We hope that you have found this article helpful, and now know everything that you need about conventional boilers. Always ensure you get a Gas Safe Registered engineer to do your install.
Now, you should be able to make an informed decision about whether or not this product is going to be right for your home. If you don't have the cash right now you can also look at paying monthly with boilers on finance from as little as £9.99
While deciding on the boiler for you always make sure the company has financial conduct authority. Home Cover is another option to bare in mind to ensure you are covered for any issues that could occur in the long run.
If you have any other questions do not hesitate to contact us on https://www.compareboilerquotes.co.uk/