NHS Workers New Boilers Discounts Offers

NHS Workers New Boilers Discounts – £25 OFF all boilers
Use code: NHS at checkout on to get £25 off your new boiler.
Click here to get a fixed price online for a new boiler at our recommended company,
As a big thank you to all the hard work that our NHS workers are doing to ensure that people are receiving the best care in these unprecedented times, boiler companies are falling in line with all the other businesses and companies helping our heroes. This means that they are offering big discounts on new boiler installations to NHS workers.
At Compare Boiler Quotes we want to give you access to these great offers easily and quickly.
Who can get the NHS boiler discount offers?
Use code: NHS at checkout on  to get £25 off your new boiler.
Dr's, Nurses, Paramedics & anyone who works for the NHS and has an NHS number which can be verified will be able to access any discounts. All you have to do is simply fill in our mini-survey form and you will be contacted by the boiler companies who are offering these discounts in your area. We work alongside boiler companies all over the UK so there is a good chance you will be able to get the offers in your area.
What Will I Get With The Offers?
You will get a huge discount on any new boiler installations. This will include a brand new A-rated boiler installed by Gas Safe registered engineers from one of the boiler companies we work with. We only work with boiler installations companies that are on the register for your peace of mind.
Use code: NHS at checkout on  to get £25 off your new boiler.
I Want A New Boiler, What Do I Need To Do Now?
All you need to do is simply fill in the form below and then one of the boiler companies we work with who are offering discounts to NHS workers will contact you ASAP. Just simply let them know that you work for the NHS and they will take you through the cost of a new boiler and any discounts you will be receiving. All boiler installations are different, some require more work than others so the discount will vary from person to person.
You must ensure that you have an NHS number in your name to purchase the boiler.
Can I Pay Monthly For My New Boiler?
If you can pay for your boiler upfront then you can do just exactly that. If you can't afford to pay for your new boiler upfront, you can spread the cost of your new boiler with low monthly payments. You will still get the NHS workers discount on the total boiler installation cost.
If you have poor credit we can still put you in touch with companies who offer boiler payment plans. If this is you, then still fill in the form and choose they correct drop-down box.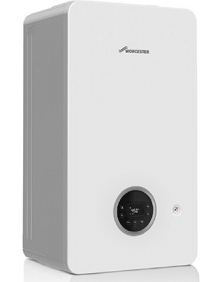 When can I Get My New Boiler Installed?
You can get your new boiler installed as soon as you like. Some boiler companies can install a new boiler the next day. Most boiler installation companies can work around when is best for you. You can always ask to see their Gas Safe register certification too if required which shows they are more than qualified to do a great job.
Use code: NHS at checkout on  to get £25 off your new boiler.
Can I Get A Price Online?
Yes. If you want an instant price you can click here or the image at the bottom of the page. The price you are given will not include any discounts. If you want to get your discount you will need to get in touch with them on Live Chat, by telephone or email.
Use code: NHS at checkout on boilercentral.com to get £25 off your new boiler. – Click here to go there now