How To Take Care Of Your Boiler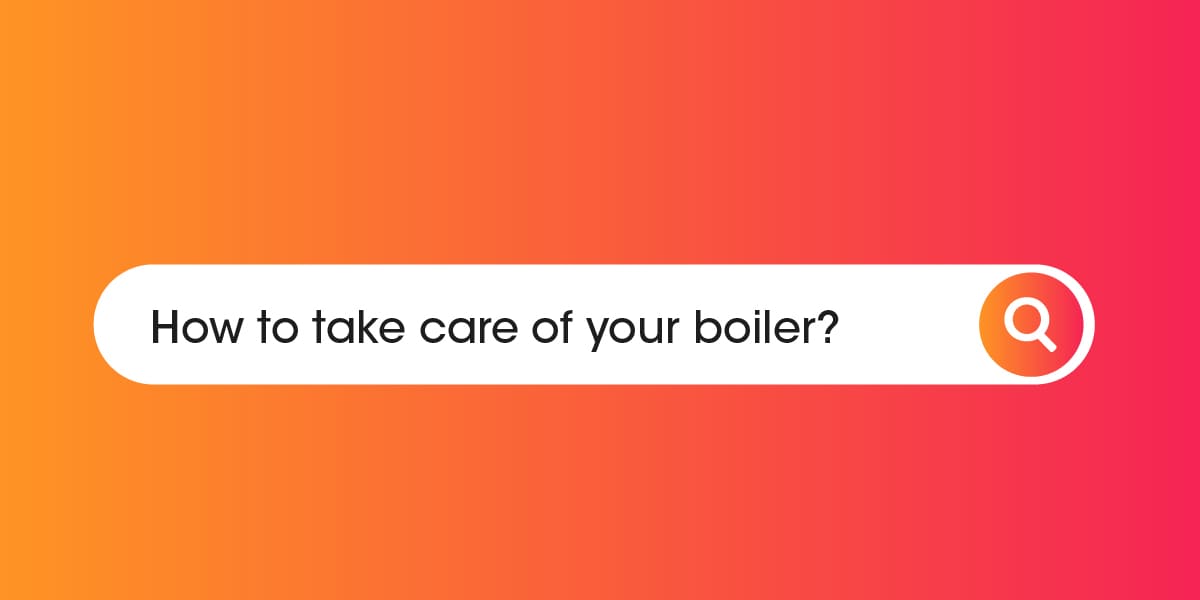 Ensuring your boiler is kept healthy and working as efficiently as possible will prevent it breaking down when it is needed the most.
In this post we highlight how to take care of your boiler.
How to take care of your boiler
Service your boiler annually – Your boiler needs servicing regularly to ensure it is operating safely and efficiently. An annual boiler service will keep your boiler working to its max capability, keep the warranty valid, minimise the risk of a breakdown and lengthen the lifespan of the boiler itself.
Check your heating regularly – Even if you don't have your heating on that often, it is beneficial to switch it on regularly for a short while to make it is working properly. Especially in the summer months when it is usually turned off for a long period of time.
Bleed your radiators – Doing this will increase the efficiency of your boiler. Your radiators will become less effective when they have pockets of air trapped inside them. Bleeding them regularly will release the air allowing the hot air to circulate freely. The manual will tell you how to bleed the radiators, if you have lost the manual google will be able to help with directions.
Check the boiler pressure – The pressure of your boiler can change over a period of time which could impact its efficiency. You can find the instructions on how to do this in your user manual, but if you are unsure, you can always ask a Gas Safe Registered engineer for help.
Pipe insulation – During the Winter the external condensate pipe on you boiler might freeze which will stop your boiler from working. This can be prevented by insulating your pipes or keeping the central heating switched on all the time on a low setting when it's very cold.
Look for any potential warning signs – Check your boiler for any leaks, any noises like humming, kettling, gurgling and clunking sounds. These may indicate your boiler needs checking by a Gas Safe Registered engineer.
If you notice any changes with your boiler, noises, low water pressure etc always contact a Gas Safe registered engineer to ensure everything is running safely.
How To Bleed A Radiator – Compare Boiler Quotes
Here at Compare Boiler Quotes, we have a network of expert boiler installers who have been installing new boilers and replacement boilers for many years so, you can be assured all work carried out by our heating engineers is done safely and efficiently.
When investing in a new energy efficient boiler you want to make sure you make the right choice and get the best deal on your new boiler. Choosing a new boiler with us means you will have a wide range of options available to you with different payment options  to choose from. Whether you choose to buy your new boiler outright or buy boilers on finance we will always make sure you get the best deal with packages tailored for you.
For more information on our boiler prices or to request a quote please get in touch.