Ravenheat Boiler Reviews: Who are They and What do They Offer?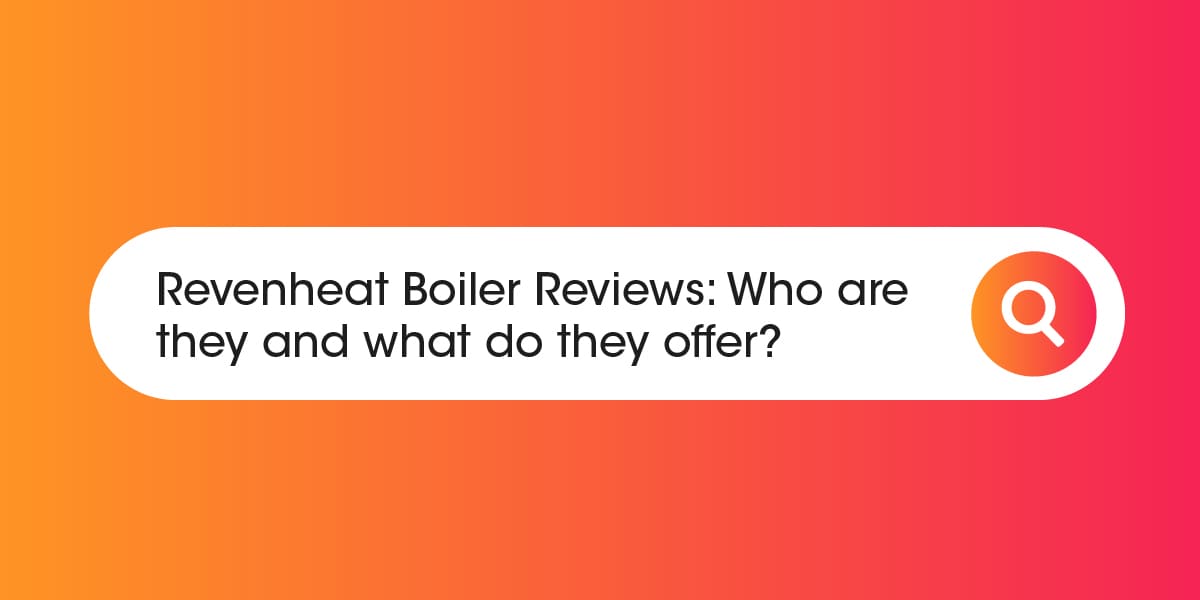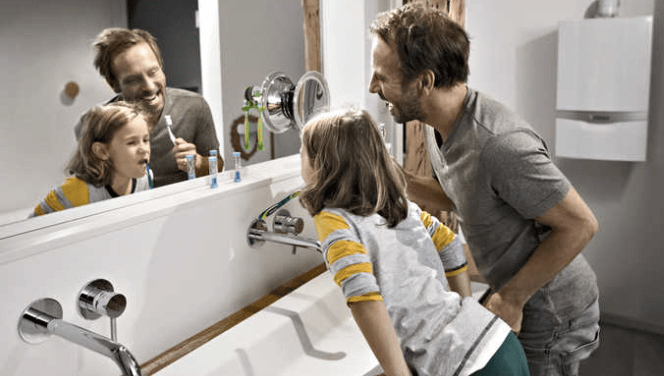 Back and better than ever! Compare Boiler Quotes are looking at another boiler manufacturer and at some of their available boiler systems which we recommend. 
Today we are looking at a Ravenheat boiler review… As usual, we will take a look at the company, their boilers, their price, warranty, and then a conclusion and what else we would recommend. 
Who Is Ravenheat?
Ravenheat was founded in 1987 as an independent boiler manufacturer with head offices, R&D and training facilities in Leeds.
It's a Yorkshire company so it should be reliable!
Ravenheat also has its own manufacturing operations in Verona, Italy, giving them full control over the process of designing and producing their products to the highest standards possible. 
Ravenheat annually produces over 80,000 units, whilst keeping costs to a minimum.
They are also known as experts in high efficiency, having developed their first condensing boilers back in 1996.
Green Stats:
The Green stats of Ravenheat Culminates with Ravenheat OpenTherm boiler systems. 
This provides more precise control directly from the room thermostat to the boiler's software which then operates the gas valve and modulating central heating pump. 
What this does is allows the precise gas input requirement to match the varying the demand signal.
Therefore,  if the house needs to be one degree warmer the control tells the boiler it can start at lower power, thereby reducing the flow temperature to a minimum of the heat required, the flow temperature is kept below the dew point (50°C), which then allows the boiler to operate in condensing mode. Yay efficiency!
Ravenheat is also seeing a large increase outside of the UK with demand for our products right across Europe, as both consumers and installers look for more affordable ways to upgrade to high efficiency.
---
What Do they Offer?
Ravenheat Combi Boilers:
We want to look at the budget end of the scale, while having a capable boiler system that works well. 
Ravenheat CS80T 25kW Combination Boiler:
The CS80T is a highly reliable condensing unit which comes with a wide range of features delivering an efficiency rating of 90.3%.
This particular model is rated at 25kW so it comes in at an average rating for most UK homes. We'd recommend this for a 1-3 bedroom home with 1 bathroom. 
There are larger models available for homes with more than 1 bathroom. 
It is also wall mountable and has compact dimensions while also being extremely lightweight to simplify installation and maintenance.
The clear LCD display and touch controls that are easy to use and simple to access and there are no valves outside the boiler, making it more aesthetically pleasing and well designed. 
The flexible condensate pipe is located after the trap for convenience and there is a manual and automatic air vent which helps in allowing the air out of the system more easily. 
Long lasting quality is gained from the brass internal components, a solid offering when compared to other systems. There is also a quality and high density foam lining making the boiler quiet while in full operation.
The only issue we have is that the boiler includes a 2 year warranty. We always expect at least 5 years . We also recommend other systems when lower warranties are offered as this is usually tied to the quality of the boiler. 
---
Ravenheat System Boilers:
CS System CS80 26.2 kW Sealed System Boiler
The CS 4-24 is a System gas boiler is a highly efficient condensing wall mounted boiler with an efficiency rating of 90.3% and an output rating of 26kW, making it perfect for smaller to medium sized homes (1-3 bedroom).
The CS System 4-24 has an integrated weather compensation technology , and the built-in deep seal condensation trap, it helps to keep the unit safe all year round even in winter.
The CS System boiler has many features which makes it a good system to consider such as the innovative low energy consumption, large digital temperature control screen, built-in automatic bypass, and a removable side panel.
It also comes with a flexible condensate pipe which is conveniently located after the trap. 
Like the Combi model, it is also very quiet when in operation due to the high density foam. 
Again, the only issue is the 2 year warranty which isn't anywhere near what we would recommend.
Main Features:
2 Year Guarantee

SEDBUK A Rate

Compact in Size – 700mm High, 400mm Wide and 300mm Deep

Innovative Low Energy Consumption

Exceptionally Quiet in Operation

Large Digital Visible Temperature Adjustment

User Friendly Touch Controls, Simple and Easy to Use

Integral Valve Kit Eliminates Unsightly Valves Outside the Boiler

Built-in Deep Seal Condensation Trap Designed to Reduce Nuisance Freezing in Winter

Flexible Condensation Pipe Conveniently Located After the Trap

Manual and Automatic Air Vent Allows Air Out of the System More Easily When Commissioning

Brass and Premium Branded Components for Lasting Quality

The High Density Foam Lining of the CS System 4-24 Keeps Heat In and Allows for Quiet Operation

Removable Side Panels

Built-in Automatic By-pass

Low NOx Class 5 Meets New Stringent Building Codes

The Weather Compensator Option Makes the Boilers Perfect for New-build Projects

Solar Compatible

Minimum Low Power of 4kW Further Reduces Energy Cost

Greater Energy Saving Through the Appliance Modulating

Lightweight Design to Aid Installation
Conclusion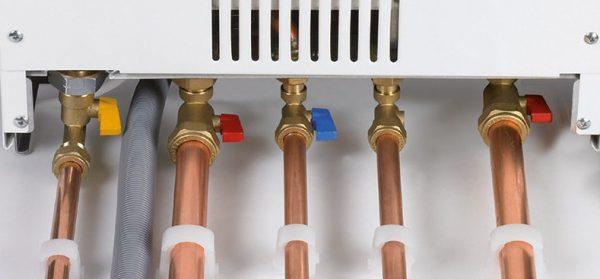 We like the internal components of the Ravenheat boilers, and their digital screen and other advanced features. However, the low end warranty is what puts us off personally. 
Also, being compatible with solar panels is a good feature in today's green world. 
Having said this, as we say at the end of most reviews, we'd recommend the 111-W from Viessmann, or the more budget Vitodens 050-W. 
In case you're looking to get a boiler quote for your new boiler, then please see our partner Boiler Central.
They have a unique boiler quote calculator, where you can answer 9 simple questions about your home and get new boiler quotes which is personalised to your home.
If you are looking for boiler cover, then our partner site also offers affordable boiler cover from as little as £13.99/month. 
They also have plans which cover your heating, electrics, and even lost keys!
If you've read to the end then well done!
And join us again for more reviews and insights into the best boilers and new boiler manufacturers.