Why Is My Radiator Hot At The Top But Cold At The Bottom?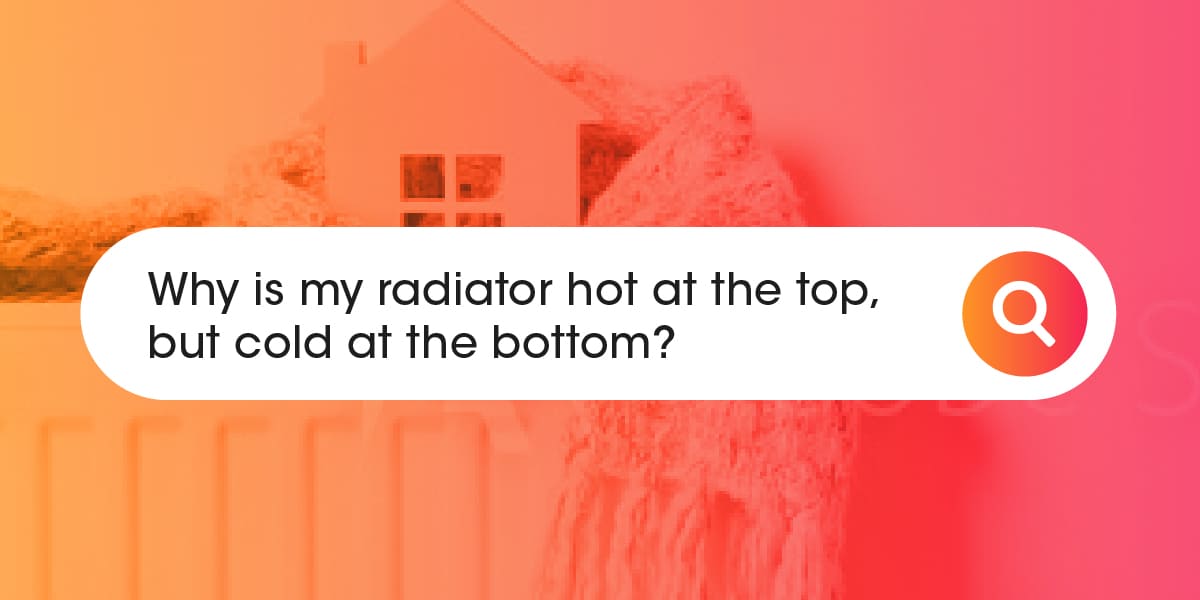 Why Is My Radiator Hot At The Top But Cold At The Bottom? 
Are the radiators in your home hot at the top and cold at the bottom? There are a few reasons that might be causing them to have cold spots. Here we talk about some of the most common problems what might be causing the hot and cold patches and how you can fix them by yourself if possible or by a Gas Safe registered engineer.
There may be air trapped. Or a build up of rust, sludge or limescale which might be obstructing the flow of the hot water. This will be preventing the bottom section of your radiator from getting warm. To solve this issue, we recommend bleeding your radiator. If this doesn't work you will need to flush the heating system to flush out the build-up .
Can my radiator be hot at the bottom instead?
Again this can be caused by build up of rust, sludge or limescale. This restricts the flow of water in the radiators. This causes the cold patch at the bottom to resume the flow of water. Flushing your radiator will get rid of central heating sludge and other debris. You can flush the system yourself using a sludge remover which you can buy from most DIY stores. Remember if your radiator is the opposite way round, cold at the top but hot at the bottom it is often the case that you have trapped air in the system, this can be solved by bleeding your radiator. If you google bleeding a radiator you should be able to resolve the problem.
New Boilers From Compare Boiler Quotes
Here at Compare Boiler Quotes, we get you 3 quick and free boiler quotes from both small and large boiler companies that provide A rated energy efficient boilers from leading manufacturers including Viessmann and Worcester Bosch. We provide you with quotes for new and reliable boilers all available on flexible finance options making us the best place to go for great boiler on finance deals.