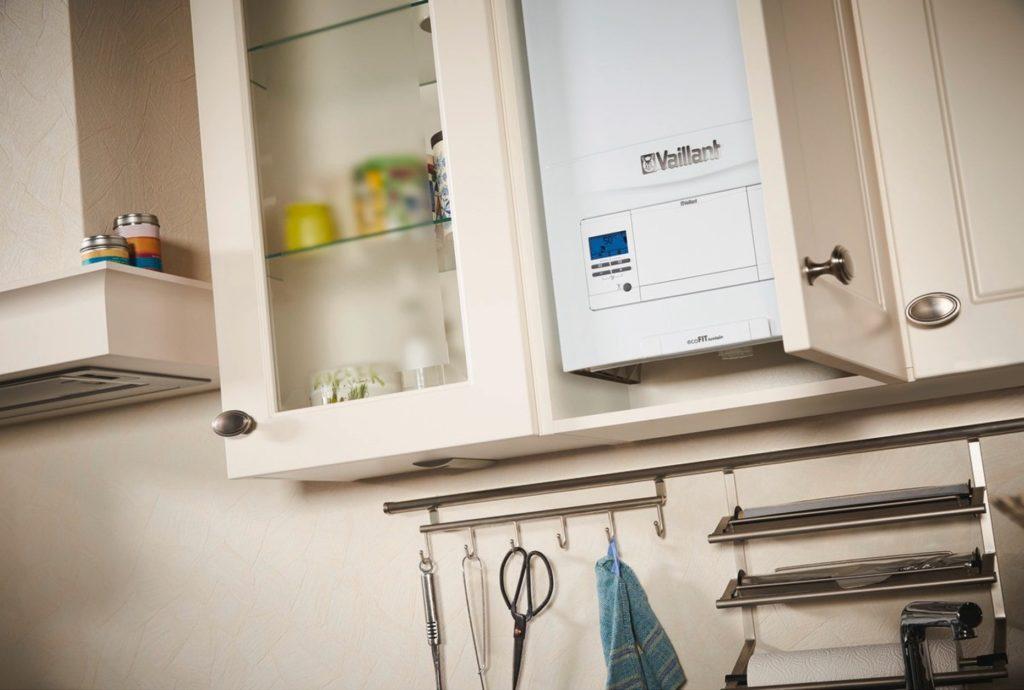 It's time for another boiler review in the Vaillant range of EcoTec systems and here at Compare we get giddy at the prospect of a good boiler system! We are looking to provide you with all the boiler variants and manufacturers available in the UK with in depth reviews, ideas, tips, recommendations, and up to date pricing.
If you have been searching for a new boiler , especially if you've had a breakdown , or can not find parts for your current system then you've come to the right place. You'll probably want the most pertinent information about your new boiler, and we've probably covered exactly what you're looking for so feel free to look through our site for more information.
We also provide a completely hassle free buying processes and installation of a fantastic new boiler system with our partner Boiler Central.
So if you're looking for a new regular boiler system for your home please read further as we can answer the question: is this boiler right for my home? Vaillant is one of the top manufacturers of high quality boiler systems in the UK and around the world. Their most popular range is this EcoTEC Plus range, but is it suitable for you and who are Vaillant?
Today, we're going to take a closer look at the EcoTEC Plus 418 combi boiler. So sit back, relax, and read on…
The Company: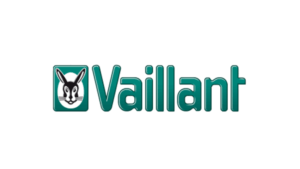 Vaillant is one of the top German based boiler manufacturers and is a part of the ever growing Vaillant Group. They are not just big in Germany, they are one of the most well known and reliable boiler brands in the UK and around the world .
Representing their thirst for innovation and forward thinking, their motto is "Vaillant thinks ahead" and to prove this they have some fantastically reliable boiler systems are among the top rated boiler manufacturers year on year with others being the likes of Worcester Bosch, Viessmann, and Vaillant. Currently, Vaillant employs 13,000 people in their facilities around the world , with an annual turnover of 2.5 billion euros, making it one of the highest grossing boiler manufacturers.
---
The EcoTEC Plus 418's Features at a Glance:

Band Rating:

A Rated

ERP Rating:

A Heat

Is Condensing:

Condensing

Efficiency Rating:

89.3%

Standard Warranty:

5 Years

Output:

18kW

LPG Compatible:

No

Mounting:

Wall Mounted

Typical Price: (inc VAT)

£850

Typical Total Cost:

£1,300 – £1,850
---
The EcoTEC Plus 418's Info….
The EcoTEC Plus 418 is a slightly higher output boiler system than the Vaillant Ecotec 415 but it still delivers great performance with a high output of hot water due to it being a regular boiler system with external tanks supplying the water hot and ready as required.
Let's look a little further….
---
Boiler Output and flow rate: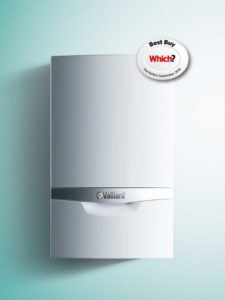 This boiler, although it can supply a lot of hot water, is only suitable and recommended for a smaller home or apartment, with 1-3 bedrooms and one bathroom. Due to it being a regular boiler, it means that it requires a cold water supply tank in the attic or loft as well as a hot water storage cylinder in an airing cupboard.
Bear in mind that this means that you will need additional space for these tanks but it does allow for a higher output of hot water compared to a combi.
Having said this, a combi boiler may be a better choice for a smaller, limited space home as the modern systems offer a high enough output while saving much needed space.
The heating output is only 18kW which isn't as high as other systems however the low price of the boiler makes up for this and the fact that it is a regular boiler means it would be powerful enough for the 1-3 bed home. In terms of heating output, it will heat up to 15 radiators simultaneously so you may need to count up how many you have before deciding if this boiler is right for you.
---
Sizing: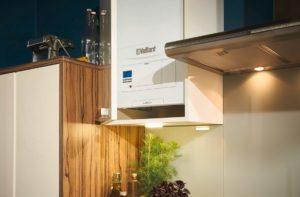 This Vaillant EcoTEC Plus 418 is a slim and stylish boiler with a size of 600x375x316mm. It is
also lightweight and is designed to fit neatly inside a standard kitchen cupboard. We'd still suggest measuring your kitchen cupboard to double check as smaller homes can have varying cupboard sizes to accommodate a kitchen in a small space.
---
Warranty: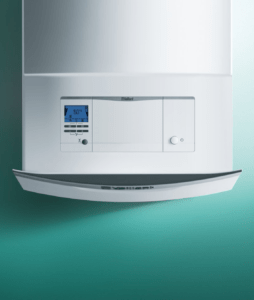 Vaillant has a standard 5 year warranty on this system which is quite low compared to other modern manufacturers and systems. We think you'd do better with a system that has more confidence in the quality of their manufacturing such as manufacturers like Viessmann.
We say this as we always expect any modern combi boiler manufacturer to offer a 5 year warranty as standard but would actually recommend the companies who offer 10 such as Viessmann.
Viessmann offers a 10 year standard warranty and if you choose Boiler Central as your boiler installation company, you can get an industry leading 15 year warranty!
Conclusion:
If you have a smaller one to three bedroom apartment or home then this system may seem like it is right for you due to its compact size and efficiency however this is not necessarily the case.
We think a combi boiler would better suit due to the ease of install, the ease of use, and the far less space required due to no external tanks being needed. The warranty is the other issue at 5 years standard. It's not bad, but other systems with better output, efficiency, and price have better warranties.
We would alternatively recommend the Viessmann Vitodens 050-W system with higher efficiency, a better warranty, and a more reliable over experience with a better stainless steel heat exchanger. This system would be far more reliable and easy to maintain, more affordable and save you money on your bills.
This model, the Vaillant EcoTEC Plus 418, we'd rank this at a 5/10. Not very good to be honest, but again there are other systems available which are much better and at amore affordable price.
We have the facility to get a custom quote on a suitable boiler for your home but using our specially designed boiler quote calculator. This is through our partner Boiler Central. You can fill out their simple 9 question calculator and get a quote specific to your home. Once you do this you can then book a boiler online, pay by card or flexible finance, and book an installation day as quickly as the next day!
They also stock and install the more reliable Viessmann systems with a 15 year warranty as standard.
If you'd like to also look at boiler cover then our partner also provides some of the best coverage on the market with a price as little as £13.99 a month! This can give you true peace of mind and from one of the fastest growing boiler companies in the UK!
Thanks again for reading our information and hopefully we helped you with your Vaillant Ecotec Pure 418 buying decision.