The Cost Of Getting Central Heating Installed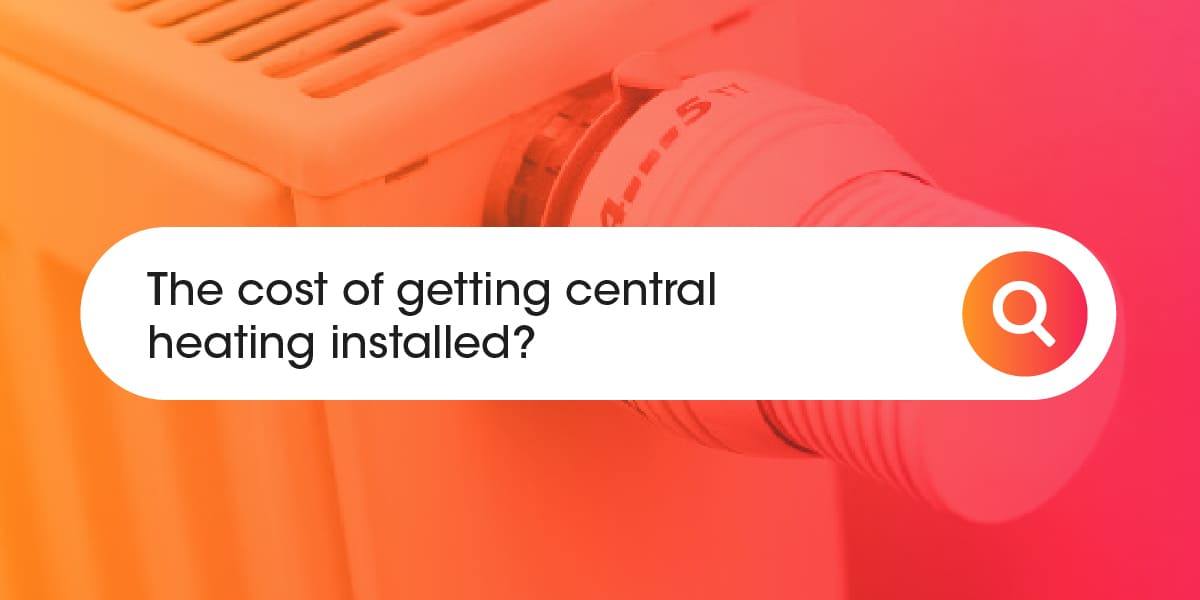 Central heating is essential for keeping our homes warm and comfortable along with supplying hot water.
The cost of getting central heating installed can be extremely costly.
The Cost Of Getting Central Heating Installed
Some homes still rely on old fashioned means of getting heat in their homes such as a gas fire or using electric heaters.
Initially, the cost of installing a new boiler and central heating system can be expensive.
However, you could be saving money in the long run. It will improve the efficiency of your heating and reduce energy bills. The price of a new central heating system varies and is usually dependant on how big your home is.
The larger your home the more KW (power output) you will need to supply sufficient heating and hot water.
For example a 4 bedroom home would need 35KW, a 2 bedroom home would need 28KW as it would need less heating for less rooms and less hot water for the amount of bathrooms.
Boiler costs
The size and number of radiators and bathrooms in your home will help determine what type of boiler will provide your home with heat and hot water more efficiently.
There are three popular types of boiler, these are combi, conventional and system.
If you have a conventional or system boiler installed there will be an additional cost for a hot water cylinder.
As no cylinder is required for a combi boiler to operate, this could be a less expensive option.
If you are changing from conventional or system to a combi boiler, there might be an extra cost as you would have to pay for the removal of the water tank and cylinder.
Additional parts
The boiler is only one part of your entire central heating system. There are a lot more components that are required to make your home warm.
These additional parts could increase the cost of the installation:
A Boiler Cover Plan would usually cover the costs of this work. At boiler central we offer the following boiler cover to boilers that we have fitted or any other boilers that fit or terms and conditions up to 10 years old :
We offer 4 different plans which are as follows: