How Much Does it Cost to Install Central Heating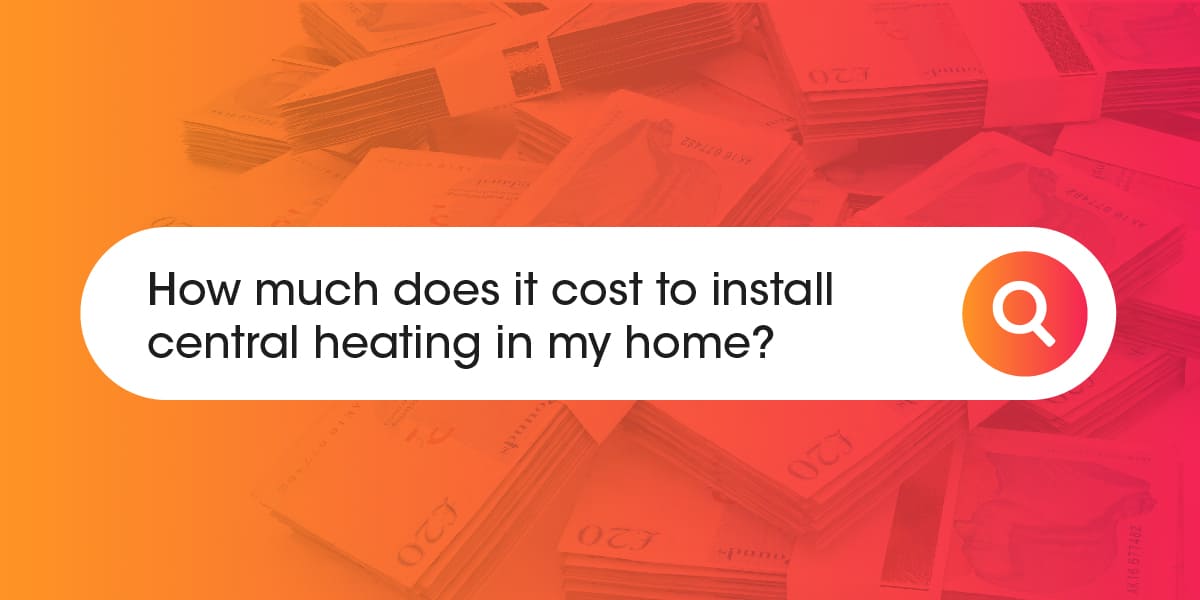 What Is The Cost Of Installing Central Heating?
How much does it cost to install a new central heating system? The question is a broad one, as the cost of a central heating system depends on a variety of factors.
Generally speaking, central heating installation costs are around £3000 to £4000, but this depends on many different factors.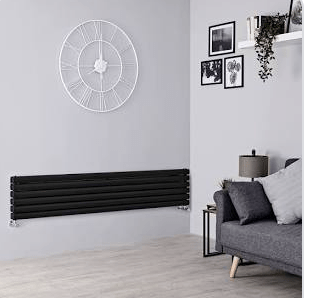 As experts in central heating and boiler installation, Compare Boiler Quotes is committed to helping homeowners across the UK to make informed choices.
In this latest article, we discuss central heating installation costs and what you need to consider when choosing a central heating system for your property.
Why Would You Need To Install Central Heating?
Most properties, whether they are new builds or older homes, usually come with a central heating system already installed.
As such, most homeowners will never need to worry about the cost of installing central heating or the work involved in choosing a full system.
However, in some situations, you might need to get central heating installed in your property, and in this case, it would help to know how much it would cost and what factors you need to consider.
There are several reasons why you might have to install a new central heating system in your property. Among the most common reasons is that you are building your own property.
Installing Heating In Your New Home
Building your dream home takes a lot of time, energy and resources. The type of central heating system that you choose will influence the comfort and enjoyment that you get out of the property over the years to come, so you need to make the right decision.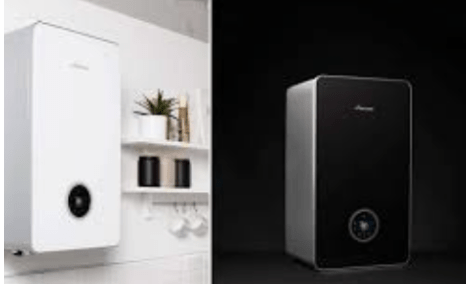 Another reason why you might need to install a full central heating system is that your property is deliberated and that you are completely renovating it.
If your property is old and has been uninhabited for many years, then you might need to remove the old central heating system and install a new one.
Whatever your reason for installing central heating, you need to make sure that you find the best solution that meets your needs and fits into your budget.
What Factors Influence The Cost Of Installing A Central Heating System?
So, how much does central heating cost to install? There is no set answer to that question. The cost of central heating installation depends on many different factors.
Therefore, you need to make informed choices that ensure that you find the perfect heating system for your house.
Below are some of the most common factors that will influence the cost of central heating installation for your home.
Property Size
The size of your property is one of the main considerations that you have to take into account when you're thinking about central heating installation.
The size of your home will determine the number of radiators that your home will need. Your central heating system also provides hot water to your home, so depending on the size of your home and the number of bathrooms it has, you might need more hot water and a larger capacity for your central heating system.
The number of radiators and bathrooms in your home will affect how many new radiators you will need, as well as the type of boiler.
The more radiators your property needs, the more work your installation team will need to do to complete the project.
Does The Size Of Your Boiler Affect Cost?
Also, the type and size of boiler you choose will affect the cost of your installation, as some types have more equipment than others.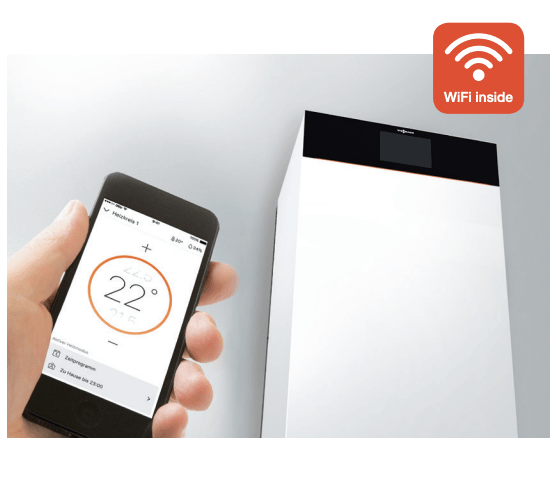 For smaller homes, combi boilers, which are efficient but do not have a water storage tank, are a great option.
In larger properties, a system boiler or heat-only boiler might work best. The type of boiler, number of radiators and the amount of new pipework you need will all affect the cost of purchasing and fitting your new system.
Alongside the type of boiler you need, the size of your boiler will also affect the price of installation. That's because the larger your boiler and system, the more engineers you will need, and the more work it will take to install the system.
As such, the price of installing a central heating system can vary depending on the size of your property and the type of system that you require.
Accessibility
Another factor to consider is the accessibility of your property, as this will affect the amount of time that your heating engineer has to spend installing your system.
If they need to spend a lot of time waiting for builders to move walls, or make your property safe to work in, then this could affect the price of the installation and make the job take much longer than predicted.
Also, if your heating engineer struggles to reach the area where they need to install your new boiler or pipework, then this could also increase the cost of the project.
Installing Your New Central Heating Boiler
Unfortunately, it is impossible to save money on the cost of central heating installation. While many different companies provide boilers and other equipment and therefore vary the price, you have limited choice when it comes to heating engineers.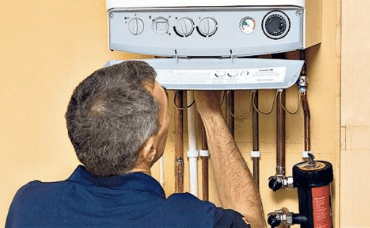 That's because you must use a registered Gas Safe heating engineer, who can provide you with a certificate that proves that your new boiler and central heating system is installed correctly.
As such, you have to pay the going rate for a professional heating engineer. To save on central heating installation costs and get a complete price for both your new central heating products and their installation, use a boiler and central heating provider that offers you installation services as well as sales.
Compare Boiler Quotes has a team of experienced, Gas Safe heating engineers who can support clients in locations throughout the UK.
As a result, we are able to give you a complete quote that will show you how much your new boiler and its installation will cost.
Fuel
The type of fuel that your boiler will use will affect your central heating installation cost. This is because you might have to get your property hooked up to a gas supply if you choose a gas boiler.
While not every property is connected to a gas system, and therefore you might have to spend more money in the short-term, a gas boiler can save you money in the long run.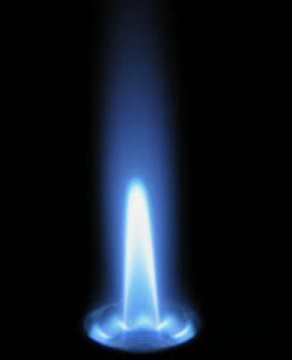 That's because heating your home using gas is cheaper than using electricity. As such, an electric boiler will cost more to run over its lifetime than a gas one.
One downside of gas boilers is that, in the future, they are being phased out by the UK government as part of their focus on reducing emissions.
Which Boiler Should You Choose For Your Central Heating?
While gas boilers are being phased out in 2025, and the change will take several more years to take make them fully obsolete it does mean that, eventually, you will have to choose an alternative central heating fuel and replace your boiler.
Therefore, you should think about the future and longevity when investing in a gas boiler. Electric boilers are also, often, cheaper to purchase, and therefore they could make an ideal alternative.
Another fuel option for your boiler is oil, as oil boilers usually cost less to run over their lifetime. However, they are much more expensive than electric or gas boilers to buy and install.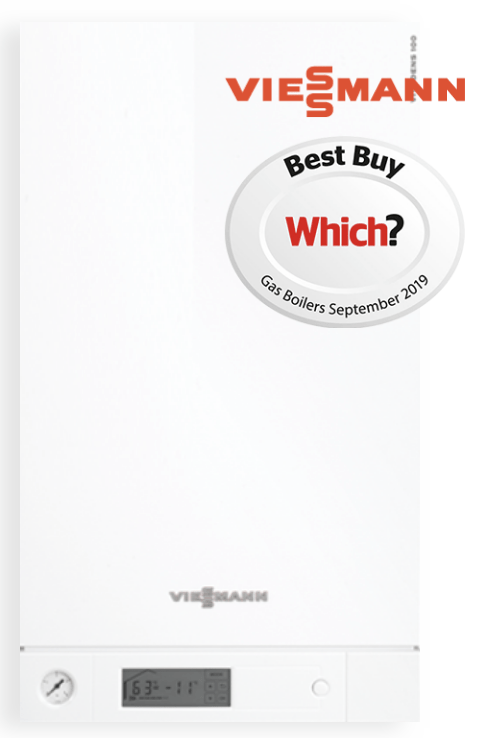 When choosing a boiler and considering your central heating installation cost, you need to take fuel into consideration and think about the cost both now and over the lifetime of your system.
Type Of System And Features
The type of system you choose, and the features it has, will also influence the cost of installation and purchase.
For example, if you choose innovative new solutions such as under-floor heating, then it might take more time and effort to install than simply adding new radiators.
You also need to consider the type of heating controls that you want to use; whether you choose smart heating controls or manual heating controls, each will have a different purchase and installation cost.
There are several different types of heating controls and each one affects the usability of your heating system, so make sure that you do your research and find the right one for your set-up.
The main factor that affects your central heating installation cost is the type of boiler that you choose. Smaller options, such as combi boilers, do not need a water tank and other equipment. Therefore your engineer will find this type of boiler easier to install than a large solution like a system or regular boiler.
That will mean that you will use less of your engineer's valuable time on boiler installation, which will reduce the price of your heating system installation.
The Types Of Boilers Available For Central Heating Installation
The boiler is one of the most significant parts of your central heating installation cost, as it takes a lot of time to install a boiler.
Also, the type of boiler you choose will affect the amount of money you have to pay for the boiler and additional equipment.
There are many different types of boiler on the market, but these are the most common three:
Combination Boiler
A combination boiler, or combi boiler, is a compact, modern solution that is ideal for small properties, such as a flat or two-bedroom house.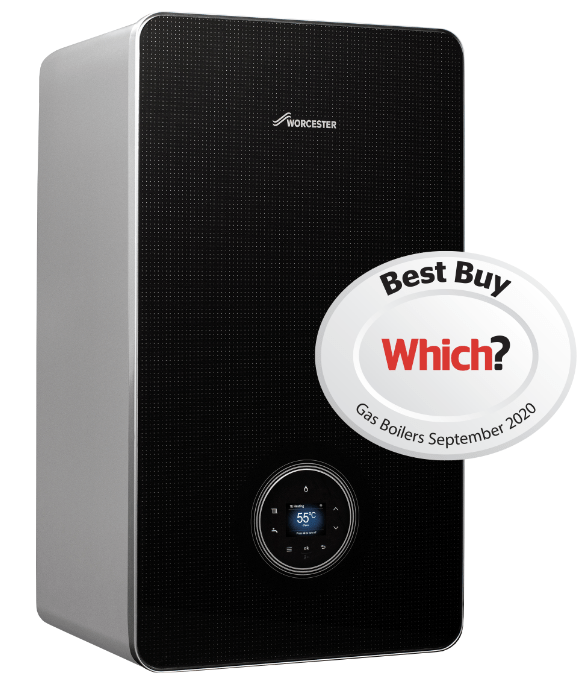 A combi boiler can reduce your central heating installation cost, as it is a small system that heats your water for central heating or your bathrooms directly from the mains.
As such, you can get hot water on demand from a combi boiler. If you get a combi boiler, then you won't need a hot water tank or a hot water storage cylinder. These solutions can be cheaper to buy, install and run, but they're not ideal for larger properties with a lot of hot water needs.
System Boiler
A system boiler heats water and stores it in the hot water storage cylinder, ready for when you need it for heating or washing.
System boilers store water in the hot water cylinder, it can be a good choice for larger homes whose hot water and heating needs are too large for combi boilers. When the water in the hot water cylinder runs out, you might need to wait for more, so if you have an expansive property you might want to consider a regular boiler.
These solutions require slightly more installation and work than a combi, and as such, they might increase the cost of installing your system.
Regular Or Heat-Only Boiler
Regular boilers go by several different names: traditional, conventional, or heat-only boilers are just a few.
All of these names refer to a boiler that requires a boiler, as well as a hot water tank, a cold water tank, and also a hot water cylinder.
As a regular boiler requires a large set-up, these boilers can increase the price of fitting your heating system. However, regular boilers can work well for large properties with a lot of bathrooms and radiators.
The type of boiler you choose will affect the cost of installing your central heating, and it will also affect your property's value. In the long run, your boiler will provide you with a lot of comfort over its years of service, so you must choose wisely.
Choosing An Engineer To Install Central Heating In Your Home
As mentioned earlier in this advice guide, choosing an unregistered boiler engineer is not an option, as you could break building regulations.
Additionally, a novice boiler installer might not complete your central heating installation project correctly, meaning that you have to pay more for a professional to fix or even re-do the system in the future.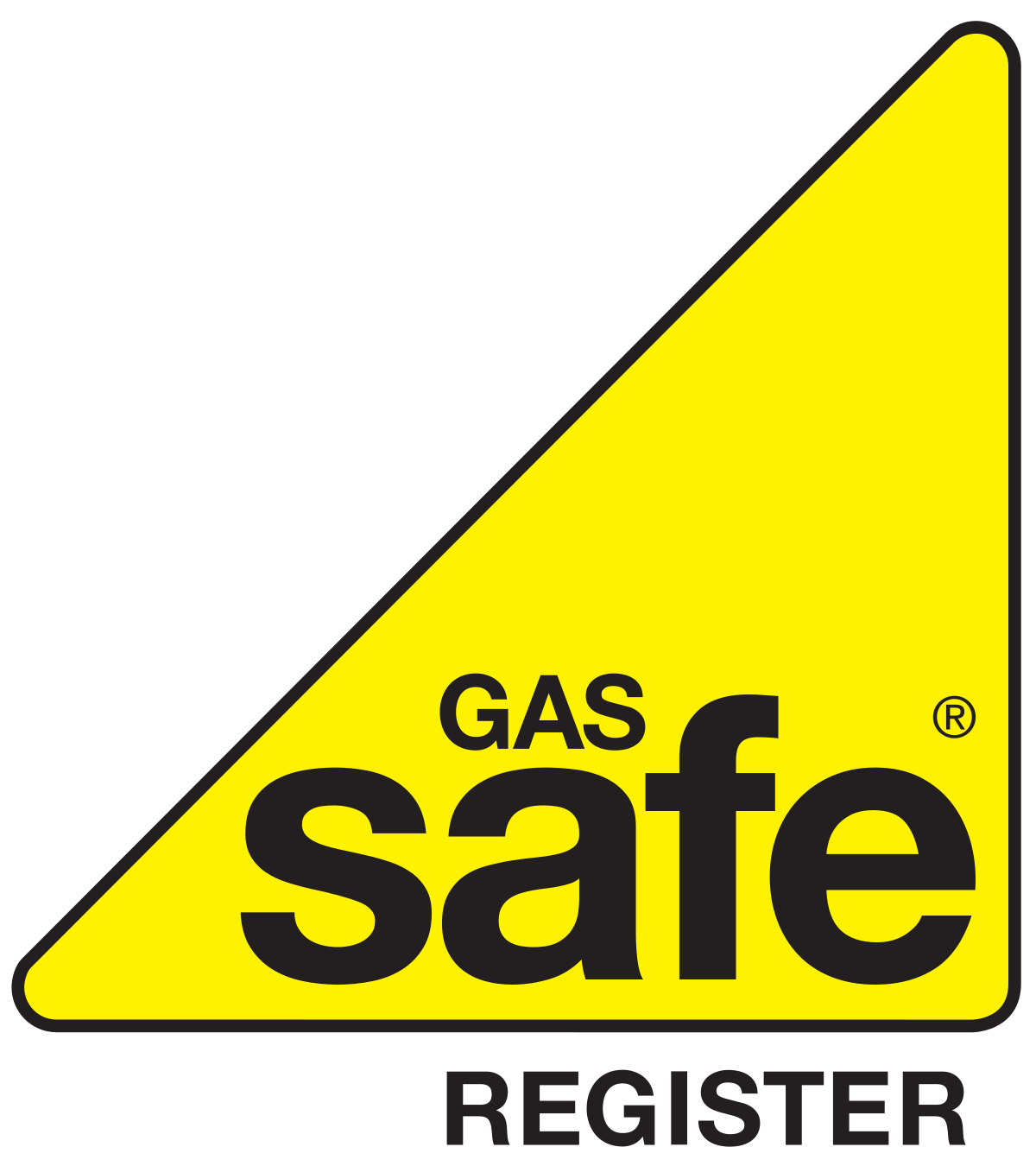 Any sensible homeowner will work with an accredited, experienced, Gas Safe engineer who can advise them on how to make their project run smoothly and ensure that your central heating installation goes without a hitch.
When you buy your boiler and heating equipment from firms like Compare Boiler Quotes, you get access to a team of experienced engineers who can install your new system and ensure it runs efficiently.
Central Heating Installation Cost Conclusion:
The cost of installing a new central heating system depends on a variety of factors that we've listed above.
Paying for your new central heating system can be tough, especially if you don't have the money to pay the entire price upfront.
The cost of a new heating system can be thousands of pounds, which not every homeowner has to hand. As such, you should try to find a cost-effective way to spread the cost of installing central heating in your home.
At Compare Boiler Quotes, we are committed to offering homeowners throughout the UK with flexible options to help them to pay the best possible price for a new boiler and its installation.
Check out our boilers on finance to find an option that suits your needs and budget. We offer some of the best boiler prices on the market, with a wide range of brands and models to choose from, so you can always find the perfect solution.
Free & Quick Central Heating Boiler Installation Quotes
Use our online boiler price calculator to find out the price of a new boiler in less than half a minute so that you can set your budget accordingly.
Our quotes can include the cost of credit for your new boiler, and installation by one of our respected, Gas Safe heating engineers.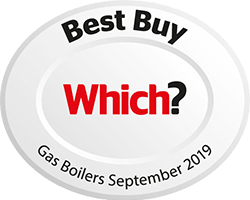 If you're unsure of what type of boiler to choose or want to read reviews of the best boilers on the market today, then check out our boiler advice section. Our experts share their knowledge of boilers and central heating systems, so you can find all the information you require to make an informed choice.
For personal advice and support on boiler installation and central heating, feel free to contact us. We can provide you with practical, personalised assistance that helps you to find out how much might central heating cost for your property and choose the best boiler.