Why Service Your Boiler During Summer?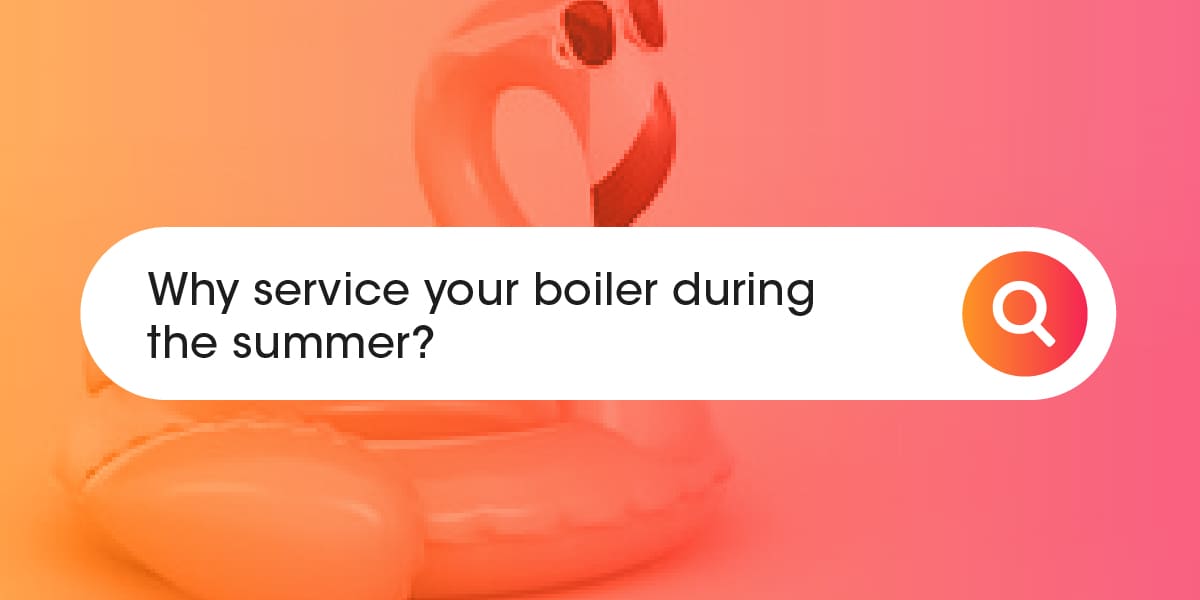 Why Service Your Boiler During Summer?
Why service your boiler during summer? In the Summer, turning your boiler on might be a distant memory. However, Summer is the best time to book your boiler in for a service.
"You wouldn't leave your car with no fuel til you need to drive it so why would you leave your boiler to the day when winter hits?"
Why does your boiler need an annual service?
Your boiler will need a regular yearly service to make sure that it's operating safely, efficiently and to keep the warranty valid.
Getting it serviced regularly will help it keep working at its best. It will also minimise the risk of any faults, breakdowns, keep the warranty valid and help reach the full lengthy lifespan.
In this article we'll tell you why you should service your boiler during the Summer.
Why service your boiler during Summer?
Usually in Summer, boiler servicing is the last thing we think about. We don't pay much attention to the central heating when the sun is shining and the nights are bright. However, it is a good idea to get a boiler servicing in Summer rather than waiting until the cold Winter hits.
Reasons why you should service your boiler in Summer
Here are our top reasons you should service your boiler in Summer and not Winter:
It'll help you avoid any unwanted boiler breakdowns during Winter when you rely on your boiler the most.
Getting your boiler serviced regularly keeps your boiler operating safely and efficiently.
You will start to get cheaper servicing rates.
Not only will you choose the best day for you for the install, mainly this is because engineers aren't as busy.
If there is an issue that needs fixing, it is much less disruptive to have it done when you don't need the heating as much as you would need it in the Winter months.
Boiler Servicing
We have come to the conclusion that Summer is the time to book a boiler servicing.
Our Gas Safe registered engineers will give you the peace of mind that your boiler will be fit and ready for the cold Winter months after its make over.
Also making sure you have a Boiler Cover Plan in place could save you a large amount of money and stress over the years.
Below is the plans that we offer at compare boiler quotes.
We offer 4 different plans which are as follows:
New Boilers From Compare Boiler Quotes
Here at Compare Boiler Quotes, we get you 3 quick and free boiler quotes from both small and large boiler companies that provide A rated energy efficient boilers from leading manufacturers including Viessmann and Worcester Bosch.
We provide you with quotes for new and reliable boilers all available on flexible finance options making us the best place to go for great boiler on finance deals.