What Is Checked During A Boiler Service?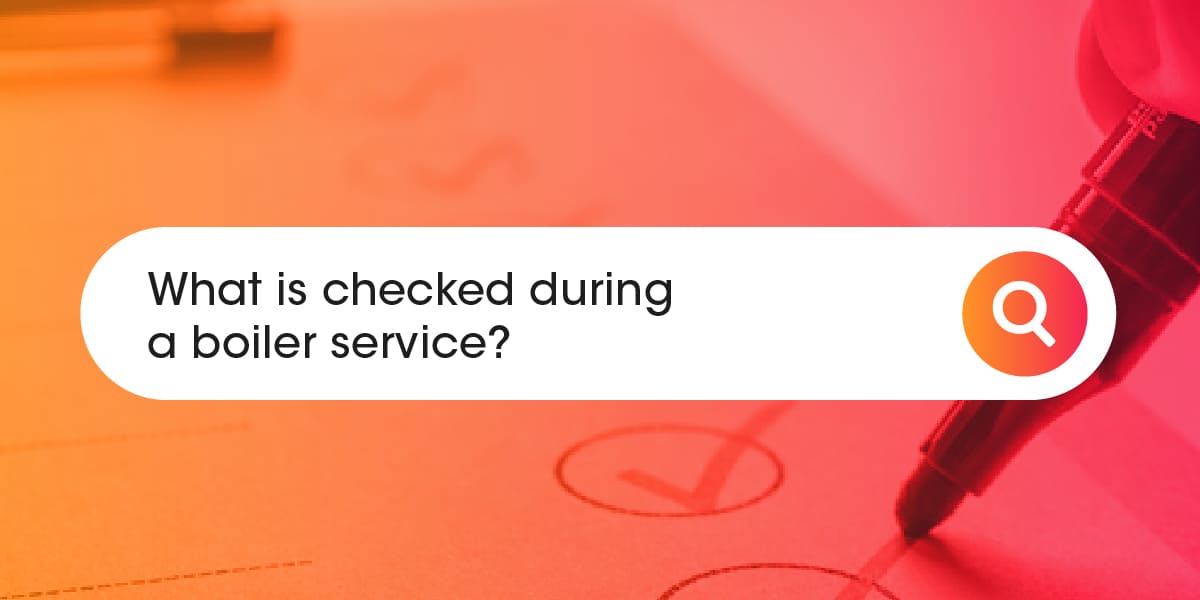 What is checked during a boiler service?
What is checked during a boiler service?
Getting an annual boiler service is important for maintaining a healthy boiler.
The checks are aimed to help make sure that your boiler is working safely, effectively and efficiently.
This is also to make sure that the boiler is working without any faults. It is recommended that you get your boiler serviced yearly.
Gas Safe Registered Engineers have the expertise that are needed to provide you with a detailed service.
Carrying out many tests, they will make sure that your boiler is functioning properly.
A service will include the inspection of:
Adjust controls of the boiler to make sure they are working properly.
Visual inspection to check the boiler still meets current standards and requirements.
Visually look for any leaks, corrosion and check the flame in the boiler.
Start the boiler to check no faults appear while in working progress.
Gas and pressure flow is checked that it is working at the correct pressure.
Flue check to ensure they are safely fitted with no obstructions
Main components inside the boiler are checked and would be cleaned if needed.
Water and gas pipework.
Connections to electrical mains are checked for safety.
Making sure the seals are intact.
A satisfaction note will be given at the end of the service for your to sign if you are happy with your service.
Why should you organise a yearly boiler service?
An annual service could be a beneficial cost saver, keeps heating and hot water running safely and healthy and also keeps the warranty valid.
The engineer would try to identify any issues with your boiler that could cause a bigger issue in the future with your central heating.
A boiler service should last about half an hour, but time will vary depending on the brand, the model and if they come across any issues and how long it would take to fix the problem. Feel free to ask any questions, our engineers will happily advise you on any questions and information you may need.
Servicing is often recommended in the summer months when the boiler is not required on demand and our engineers will be in less demand. It will be easier for you to get a date in the diary along with having peace of mind coming the winter months that your boiler is ready to fire up and keep the house hold toasty.
Why a boiler service is important.
It is very easy to put off getting your boiler serviced if you are wanting to save money. But in the long run, a service will help keep your bills down and spot potential faults before it happens.
This would save you a costly repair bill.
Here are a few reasons you should get your boiler serviced every year:
Spotting a carbon monoxide leak could save lives.
Boilers lose efficiency over time which will have an impact on your energy bills.
Any small issues that might turn into a major fault can be spotted early before they worsen in future.
If you feel your boiler could have a fault, maybe a strange noise or low water pressure occurring, but you are not due an annual service still contact a Gas Safe registered engineer as soon as possible to ensure there is no safety issue.