Should You Turn Your Boiler Off When You Go On Holiday?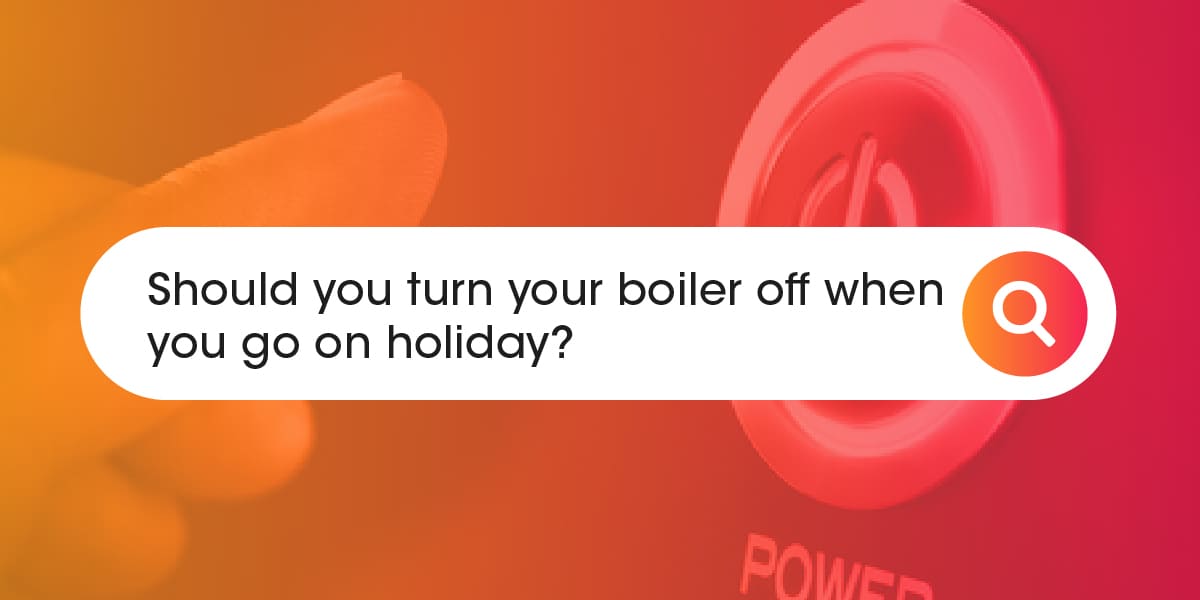 Should you turn your boiler off when you go on holiday?
This is a question that homeowners will ask themselves regularly. Many people are not quite sure what to do with their boilers when they go on holiday.
This mainly depends on the time of year you go on holiday. If you're planning to go away in the Summer, where temperatures are warm and the heating is very rarely on. If the temperature is warm then it's fine to turn your boiler off before you go away on holiday.
But if you're jetting off on holiday during the Winter months whilst the UK is cold we recommend leaving your boiler switched on. If you leave the boiler running throughout these months whilst the temperatures are low, it will stop the pipes freezing. And won't be causing damage to your plumbing.
Keeping your boiler on and your thermostat at a low temperature constantly will ensure that your house is warm when you return. Most boilers have a frost or antifreeze setting for when you go away on holiday. This setting allows you to set a temperature below which the heating will come on automatically. If you feel unsure about leaving your boiler on all the time when you aren't at home then you can set a timer for the boiler to switch itself on for only one hour a day. Try and do this at the coldest hour of the day. This will ensure the water in the system won't get cold and freeze.
Is it cheaper to switch my boiler off when I'm on holiday?
This is a question people ask frequently. People think that switching on your boiler back on after a length of time will use up more energy. Rather than leaving it on a low temperature. However, this isn't the case, turning off your boiler saves more energy than leaving it on at a lower setting.
How do i switch off my boiler if i go on holiday?
If you are wanting to switch off your boiler when you go on holiday you can do this by using your thermostat. This will let you set times and days that the boiler will be in operation, therefore if you set it to not be on, your boiler will stay turned off.
It is important however that you do keep some function on your boiler whilst on holiday especially if it is in winter. This is because pipes can freeze in the winter and cause you issues when you turn your boiler back on when you get back from vacation.
Whether you have a system boiler, combi boiler or a regular heat only boiler, you can be sure to turn any off if required.
New Boilers From Compare Boiler Quotes
Here at Compare Boiler Quotes, we get you 3 quick and free boiler quotes from both small and large boiler companies that provide A rated energy efficient boilers from leading manufacturers including Viessmann boilers and their prices and prices for Worcester Bosch boilers which are popular in the UK.
We provide you with quotes for new and reliable boilers all available on flexible 0% APR boiler finance options making us the best place to go for great finance deals for new boilers.
We also work with Boiler Central who offer fixed online boiler prices to buy your new boiler online.