Potterton Boiler Problems and Repairs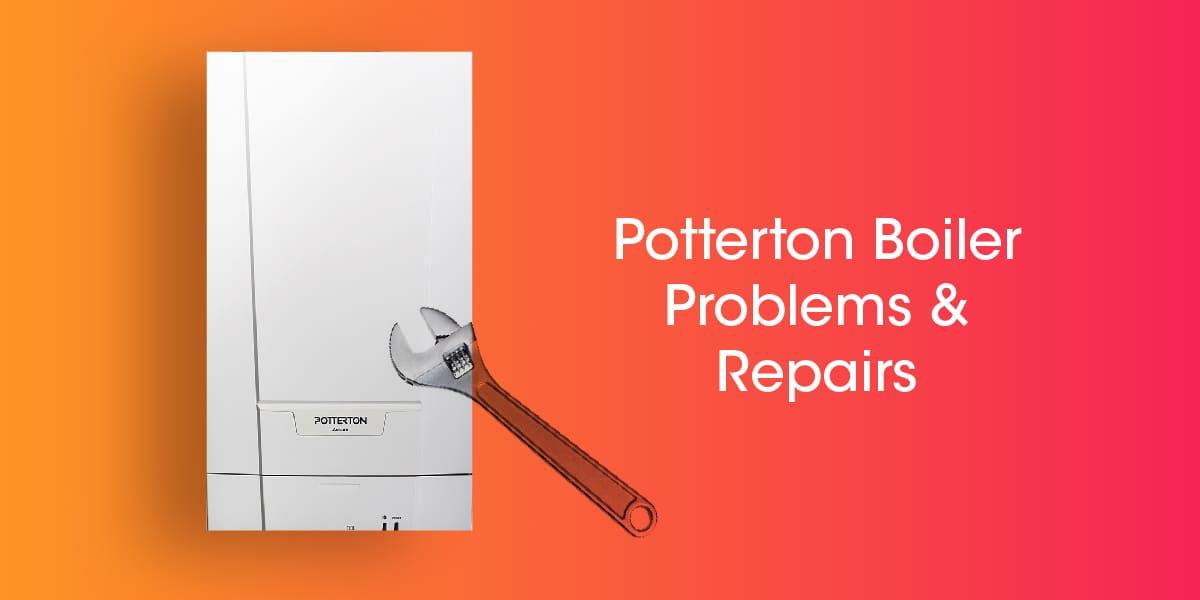 Potterton Boiler Problems and Repairs
Boiler issues that spring up from nowhere can be a nightmare! Some of the issues may be small enough to solve yourself with some simple directions, don't panic yet!
Below in the guide is a list of the five most common Potterton boiler issues and how to deal with them.
1. Boiler Pressure is Low:
The problem causer for low pressure could be a radiator leak or a problem with a valve.
Next Step: If the Boiler pressure is lower than 1 bar, find your manual and follow the instructions to re-pressurise your boiler. If you don't feel confident to do this yourself or you find a leak ensure to ring a Gas Safe engineer as soon as possible.
2. Bleed your radiators:
Is your radiator hot at the bottom but cold at the top? If yes do the following steps to bleed your radiators:
Ensure all heating is off

Check the bottom of every radiator

Turn heating off

Ensure all radiators are cold

Have your tools ready

Source the valve to bleed

Slowly release the valve

Have a drink till the hissing noise has ended completely

Tighten the valve back up slowly and clean up the water

Switch the central heating system back on
3. Boiler has turned off by itself:
This could be caused by a number of reasons, Next step:
* faulty thermostat- check the pressure gauge, if this is below 1 do the above steps and re-pressurise the boiler.
* Gas supply issue- test another gas supply, if that doesn't work then contact your gas supplier.
* If it happens in winter it could be a frozen condensate pipe, if this is the case use Tepid water or a hot water bottle to defreeze the plastic pipe outside.
* If non of the above are the issue, contact a Gas Safe engineer as soon as possible as it could be a fault with the boiler pump.
4. No hot water supply:
Is your Potterton boiler not supplying hot water but supplying heating? This could be caused from a faulty thermostat, damaged airlocks or valve failure.
Next Step: Is the thermostat set to the desired temperature? If the temperature is not high enough then it cannot supply hot water.
* Is the pilot light burning blue?If there is no blue flame reset the pilot light or contact a Gas Safe engineer.
* If the above are working, contact a Gas Safe engineer as soon as possible.
5.Leaking water from the boiler:
This could be caused from high water pressure, cracks in the boiler, a faulty part, connection which is loose or a seal which is broken.
Next Step:  Contact a Gas Safe engineer as soon as possible.
If you would like a boiler quote or any information 
click here