Choosing The Best Boiler For You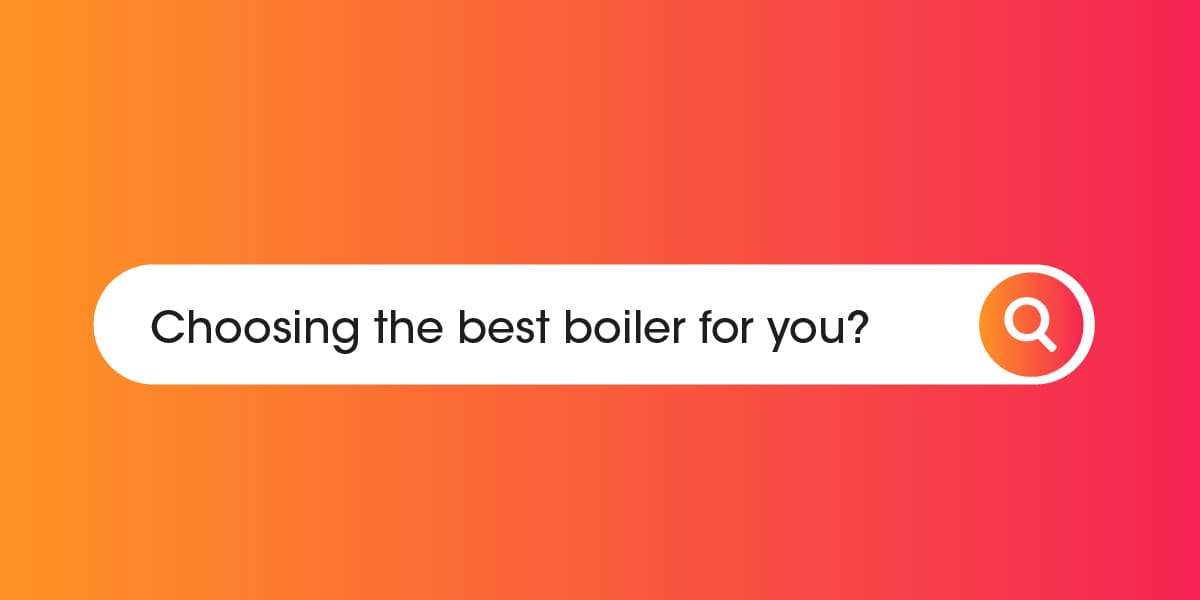 Types Of Boilers And Choosing The Best One For You…
A 4 bedroom detached house with two bathrooms is going to need a different boiler compared to that of a 2 bedroom terraced house with one shower.
Comparing boilers to find the right one can be confusing.
Here we will offer advantages and disadvantages to the three boiler types as we discuss types of boilers and choosing the best on for you.
Combi Boilers
Combination or "combi" boilers tend to be the most popular type of domestic boiler in the UK.
These heat water on demand and do not require a separate storage tank. These are better suited to small or medium sized properties. Combi boilers are the most popular type of boiler in the UK as they are compact and very easy to install.
Advantages:
It gives unlimited hot water and heat, this means no waiting around for a hot water cylinder to refill.
Potentially cost effective and eco-friendly. Only heat the water that you need and when you need it.
Ideal for space saving because there is no need for a water tank or cylinder.
Could fit in a kitchen cupboard.
Disadvantages:
There's no other source of hot water if the combi boiler breaks down.
Water pressure may be reduced if you have more than one appliance running at at time.
System Boilers
These heat your central heating directly from a hot water tank which your boiler keeps toped up ready for use.
This is a more efficient alternative to a conventional boiler for a house which may require a stored water cylinder. With more components actually installed, system boilers are a lot easier to install than a conventional boiler, and take up less space.
System boilers also feed hot water to many outlets at the same time meaning that they are ideal for larger homes with higher demands.
Advantages:
Usually these are quicker to install because the majority of components will be built in.
No need for a cold water tank so it will save space.
Faster response rate of hot water to multiple taps at the same time.
Disadvantages: 
It could lose heat if the cylinder is not well insulated.
You'll need storage for your cylinder.
The amount of hot water available will depend on the size of your cylinder.
Conventional Boilers
These are also referred to as heat only or regular boilers and they require a hot water tank or cylinder.
This is where hot water is stored for later use. If you have a larger home with an even higher demand for hot water or more than one bathroom.
A conventional boiler could be the best option but do tend to be more expensive to install however, and they do take up much more space due to having 2 separate water tanks.
Advantages:
Hot water can run from multiple taps at the same time.
An immersion heater could be installed into the hot water cylinder, so if your boiler breaks down you have a different method to heat your water.
They are compatible with solar panels, unlike system boilers.
Disadvantages:
Multiple components which will take up a lot of space.
Could be more complex, time consuming and cost a lot more to install.
You will need to heat the cylinder otherwise it will lose heat.
Condensing Boilers
These are technically not a boiler type, condensing is just a feature your boiler could include.
You could have a condensing combi boiler or a condensing conventional boiler.