Boiler Insurance Compare: Important Information Before you Buy.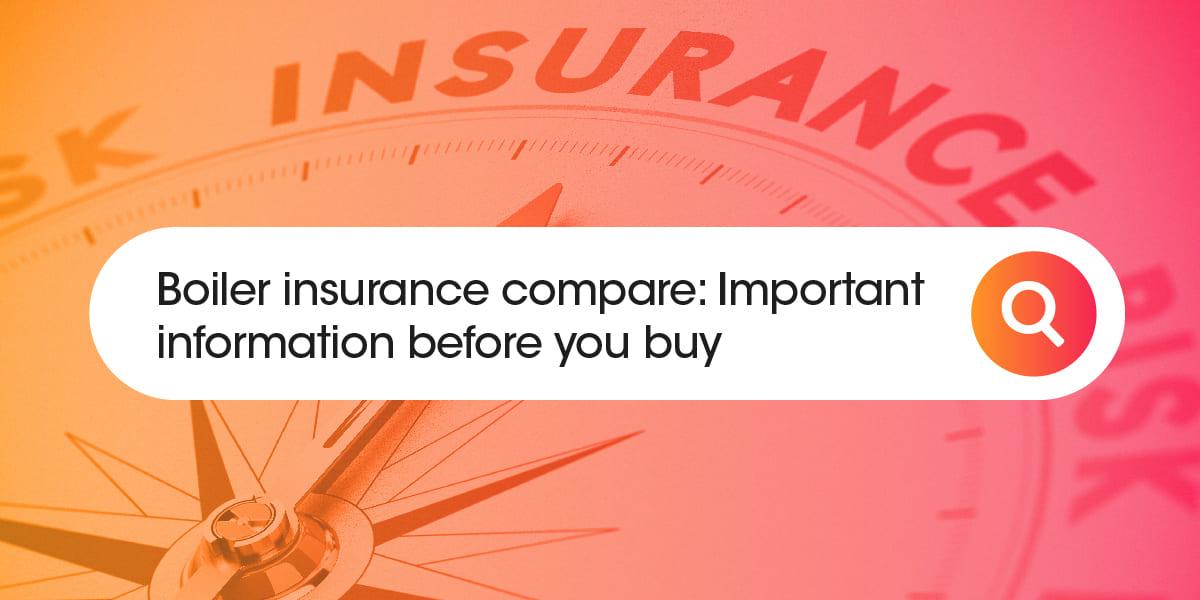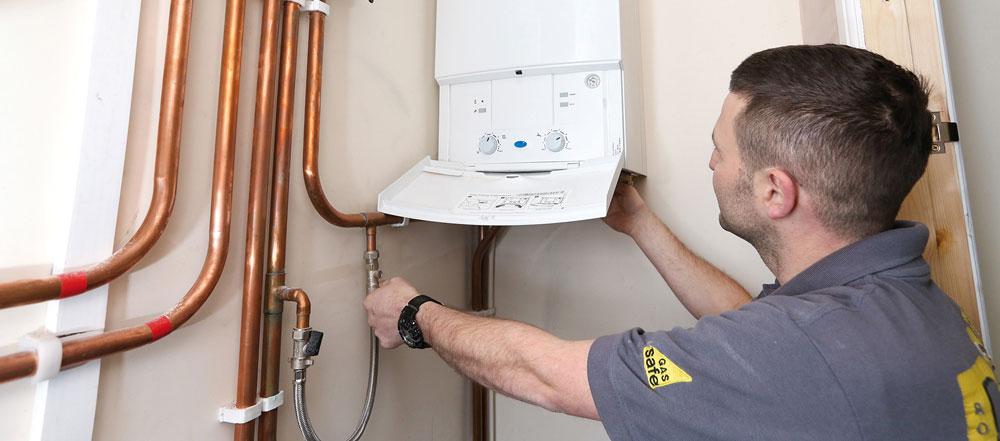 Let's Face it, nobody wants to leave themselves in the cold with no hot water and central heating, especially in the winter. That's why a boiler cover plan can be a good way to get your boiler fixed as soon as possible if something goes wrong. Here we see how much a boiler cover plan could cost and how it works. 
What is a Boiler Cover Plan?
Put Simply,  boiler cover plans are a type of insurance that covers the cost of calling a gas safety or accredited engineer, often within 24 hours should you have a heating issue. Many plans can cover your annual boiler service and other important features in your home such as electrics, plumbing, and even lost keys. (Yes, there really is a plan for that) 
Boiler Insurance Compare: Important Information & Tips 
As with any other boiler cover service, it is important to check the terms and conditions carefully before you decide on signing up. You can pay for cover on an annual basis, although monthly payments are usually cost friendly and effective for most homeowners. If you don't need an annual boiler service, you can have a lower cost plan to just cover the emergencies however we do recommend a boiler cover plan which includes an annual service as this can cost up to £100 a year on its own.
Another tip to keep in mind is that although large companies such as British Gas are more well known amongst consumers, many times their plans are not as cost effective as smaller providers. They also do not have the benefits or effective claim rates as evidenced by reviews of their homecare plans on websites such as moneysupermarket. (See here for a real, unbiased review) 
If you end up opting for another provider, it pays to compare deals before you sign on the dotted line. However, if your boiler is old or you do not have an extended boiler warranty, you may want to consider seeking an emergency home insurance quote. Even if your boilers were installed relatively recently, they will be covered by your boiler warranties offered by most boiler manufacturers. But, a cheap cover plan with annual maintenance included could still be worth it. 
It is important to note that most boiler manufacturers also offer extended warranties of up to 10 years or more. 
You can also visit a boiler insurance comparison site such as  for a quick list of available boiler insurance cover plans. 
Boiler Age:
Most insurance policies exclude boilers of a certain age; this is typically 15 years, but it can be difficult to get cover even for more rare boiler 
models. This may vary from provider to provider, so it is best to check carefully. Boilers that run for more than seven years are not covered by most providers' policies.
Please check the terms first as you are unlikely to pay for a policy if your boiler is not properly maintained or not regularly serviced. Having an older boiler could affect your whole plan as many providers will not conduct repairs to the boiler's water pipes and your gas line if your boiler is more than 10 years old.
What about Rental Property Boiler Insurance Compare?
If you are a tenant or renting a property, your landlord may own your boiler, but it is usually the landlord's responsibility to ensure that your water heater and central heating are repaired quickly and professionally if something goes wrong. Boilers which are faulty and with no central heating or hot water are a real pain. Calling your local plumber or boiler expert is the responsibility of the landlord who should also provide a gas safe certificate which should be provided to you each year after the boilers inspection. 
What are the Average Costs?
With a boiler insurance policy, you can get insurance coverage from as little as £13.99 a month for an average boiler with central heating. This will cover you for things up to complete Boiler Replacement. For only £17.99 a month, you can have a plan that includes your annual boiler service , that's up to £100 a year savings, so most of your annual cover cost. This is what we believe makes companies such as BoilerCentral recommended for boiler cover plans. 
Other providers charge anywhere from £11.99 a month for basic cover with large call out fees, to £39.99 a month , so the pricing varies. 
Boiler Insurance Compare: Other key Information
If you already have home emergency insurance in your homeowner insurance, you should consider investing in boiler care so that it does not overlap with the insurance you may already have (with your home contents insurance). 
With most insurance providers, a free or significantly reduced boiler replacement is another advantage of upgrading your cover. 
If you're willing to fork out a little more to keep your system running in top shape, opt for a plain at £26.99/mo. Where you can cover everything such as:
 Boiler & Controls

Carbon Monoxide Test

Boiler Replacement

24/7 365 Emergency Helpline

UK Based Helpline

Free Annual Boiler Service

Electrics

Gas Supply Pipes

Drainage

Roofing & Security

Pest Removal

Lost Keys
Conclusion:
If you're looking for the cheapest boiler cover that suits your needs, it's best to compare all the options. It is also important to look around and remember that the cheapest policies are not always the cheapest when it comes to insurance and the cover they provide.
 It is therefore prudent to take a good look at all the policies that cover you and go to companies that you know will offer the best value where possible. To find the best policy for you, check out our Boiler Cover Plans to see if they are right for your home.
We hope you find the perfect plan for you and if you need a new boiler click for a quote as we can provide this as well! 
Thank you for reading our article and come back to compareboilerquotes.co.uk for more useful information.