Different Ways To Pay For A New Boiler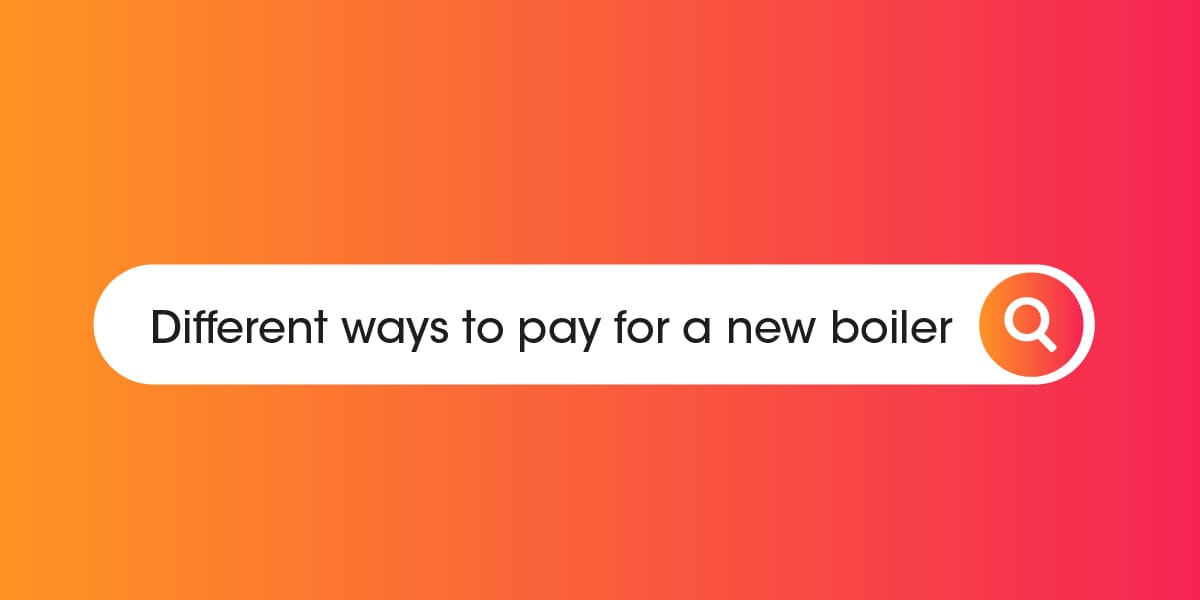 Is it time for a new boiler? We know boilers are expensive and when it's time to spend money on a new one it's important you know all the different payment methods available for you. Let's talk about all the different ways to pay for a new boiler.
Different ways to pay for a new boiler
For most of us, the upfront costs and installation of a new boiler can seem quite expensive and sometimes quite impossible. At Compare Boiler Quotes, we'll give you the best quotes possible for the leading makes and models on the market today.
How much will a new boiler cost?
The total cost of a new boiler depends on the brand of boiler, the size of the one you're buying and all the labour required to install the boiler, plus additional costs.
On average you can expect to be paying £1,500 up to £4,000 for your new boiler.
Heating accounts for about 60% of what you spend a year on your energy bills so, investing in a new energy efficient boiler will make a difference.
If you have a 2 bedroom home you would expect to get a lower KW boiler which will come up a lot cheaper than a 4 bedroom home with a higher KW.
KW also means output, the smaller your property the less heating and water you will need therefore a lower KW would be more cost effective and energy efficient.
Whereas a larger property will need more power and hot water so would need a higher KW to fulfil your needs. A 4 bedroom home would be looking at a 35KW.
How to pay for your new boiler?
We know that your boiler is one of the most important items in your house and that when you need to invest in a new boiler, it can cause you a lot of stress and hassle.
The cost of your new boiler might be outright expensive, this is why we give customers different quotes for different ways to pay for their new boiler.
If you would like to get an instant price and find different payment methods available head over to https://www.boilercentral.com/
Boiler Central have made it possible to Price up and Buy your new boiler online within in minutes.
Simple answer 10 questions, We then show you boilers suitable for your home, Then you can apply for finance with an instant decision up to 10 years or pay by card and finally finish off by choosing your own install date.
Yes it really is that simple, a lot less stressful than expected and even better it isn't as much of a drain on the bank balance!!
New Boilers From Compare Boiler Quotes
Here at Compare Boiler Quotes, we get you 3 quick and free boiler quotes from both small and large boiler companies that provide A rated energy efficient boilers from leading manufacturers including Viessmann and Worcester Bosch. We provide you with quotes for new and reliable boilers all available on flexible finance options making us the best place to go for great boiler on finance deals.