Fully Funded Replacement Boiler Schemes 2018
Am I eligible for a free boiler grant?
New reasons you may be eligible for a fully funded boiler for winter 2018
Boiler over 10 years old – Need to be replaced as using too much fuel
Boiler constantly breaking down – It is your right to have constant warmth and heat in your home
Boiler has a rating of 'C' or below – Your boiler should be rate 'A' or above
Your fuel bills are too high!  – If you think your fuel bills are too high it will likely be caused by your boiler
See if your are eligible now: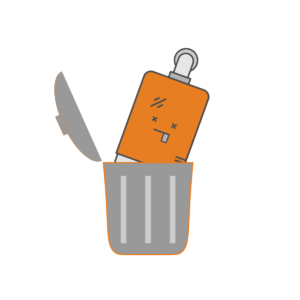 Eco Scheme Boiler Grants
Free boilers and boiler grants were a government initiative to help the environment and for customers to save money with super economical boilers. Money is no longer provided by the government but using their guidelines some boiler companies have come up with their own way to save the environment and save you money too! One being a free boiler scheme subject to eligibility and availability in your area.
Money for your old boiler! 
Got an old boiler you want rid of? Can't be bothered with the hassle of taking it to the tip or scrap merchants? No problem, we have a solution for you. When you compare quotes with us we offer to take your old boiler and rubbish that comes with it. But that's not all, we will also give you quotes on boilers that will give you money towards your new one for the privilege of taking your old one way. What's also good news is that you don't have to pay anything up front either. You can get a boiler on finance with no deposit. Sound good? Compare quotes with us now.
Your new A rated boiler
Our boiler scrappage scheme is available for anyone that has an existing boiler and replaces this with one of our new combi boilers or boilers on finance. Choose from a range of new brands for your new boiler such as Veissmann, Worcester Bosch, Vaillant, Ideal and many more. Any customer of ours is eligible for our boiler scrappage scheme whether the existing boiler is a combi boiler or an old system conventional boiler with a hot water tank.
The best free boiler schemes
Our nationwide free replacement boiler schemes have some of the UK's best deals on free boilers. If your not totally eligible you can also end up with up to £500 off many new boilers. Turn your old boiler into cash towards your new one! Get unbeatable boiler prices with great boilers on finance payment plans. We also quote for no credit check boiler finance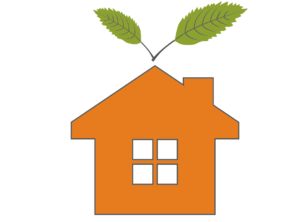 Eco Boiler Schemes - Boiler Scrappage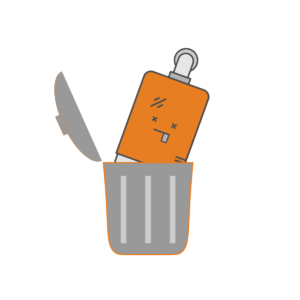 When utilising a Eco Boiler Scheme to scrap your old boiler, it is known that it is open to every single new customer as long as you are prepared to give your old boiler away on the day we install your new boiler. It really is that simple. Not many of our installer's customers do really want to keep their old boiler but sometimes we do get asked how much they could be traded in for at a metal merchants. Please be aware that you will get no-where near as much for your old inefficient boiler with our Boiler Scrappage Scheme than you would at a local scrap merchant. Usually old combi boilers get around £25 each so it really is incomparable. Fill in your details today and we will get you a boiler scrappage quote.
What is the Government Scrappage Scheme?
The Government scrappage scheme is no longer in place. This scheme was started to incentivise owners of old inefficient boilers to stop using poor energy rated boilers to heat their home and hot water and replace them with an A Rated combi boiler. Dependent on a few variables they offered sums of money for old boilers. Since the scrappage scheme is now redundant no matter what your boiler efficiency rating installers and gas boiler companies have started to offer cash back for their old boiler and central heating items. Great news!
Boiler Scrappage FAQ's
Will I be eligible for a free boiler?
Getting a new boiler is a great idea if you have an old boiler that maybe costing you a lot more to run than it should. If you have central heating and hot water heated separately you may also want to consider combining the two with a new combi boiler as they control both with one system. To be able to be considered for a free boiler you will need to fill in the form and someone will contact you if you are eligible. We only take the basics to speed up the process. It takes into consideration everyone's situation and will depend on the boiler company offering the free boiler scheme in your area.
How do I know if my boiler is costing me more than it should?
Generally the older the boiler the less efficient it becomes. Compare to the new improved boilers on the market old boilers aren't nearly as efficient so you can guarantee that purchasing a new boiler will in the long run save you money.  With rising gas and electric costs, taking advantage of a boiler scrappage scheme while they are still available is a great option to consider when making the decision.  Your going to save more money in the short term and the long term. We only quote for energy efficient boilers on our boiler scrappage scheme.
What type of boilers can I get on the boiler scrappage scheme?
At Compare Boiler Quotes we compare boiler prices for a range of gas boilers. We quote for Veissmann, Worcester Bosch, Vaillant, Ideal, and many more market leading boilers. Most household boilers we compare quotes for are combi boilers. This means that they control both your central heating and give you instant hot water from one system. They are small and compact but still powerful to keep large homes warm easily. All these types of boiler manufactures provide boilers that are rated energy efficiency category 'A' or higher. This means that they are running at 90% efficiency or higher. This is compare to G rated boilers that run at around 70%. We only quote for category A boilers and above for your peace of mind.
Can i get a boilers on finance with a boiler scrappage scheme?
Yes of course. All quotes we provide with a boiler scrappage scheme come with the boilers on finance option. So not only are you getting money off initially your also going to get great low monthly payments which is another great incentive to invest in a new boiler. We compare boiler prices with and without the boiler scrappage scheme so you have a choice but we feel being able to use your old boiler as a deposit will also help bring down your monthly payment even further with great boiler deals.
.