Vokera Vision 25s Review: A Modern System Boiler for the Average Home

Thanks for visiting us here at Compare Boiler Quotes, where we review the best and worst boilers available for homes in the UK. We've been looking at a lot of combi boilers in the course of our reviews but today we are going to be looking at a modern system boiler from Vokera that is a high quality and efficient system, but is it right for your home?
If you are in the market for a new boiler and you have been searching hour by hour for a new system that is perfect for your home then read on and perhaps we can help. We are experts at reading between the lines and finding the boilers with high quality internal components, high warranties, easy installation, and most importantly, an affordable price.
Today is no different as we look at the Vokera Vision 25s, a highly capable system boiler which should suit most mid sized UK homes. 
But who is Vokera?
Company History: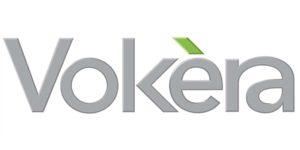 Vokèra is a well known and leading heating manufacturer in the UK, who has a product portfolio that includes domestic gas boilers, commercial gas boilers, unvented cylinders, water heaters, solar thermal collectors and air source heat pumps.
Vokèra was established a little over 35 years ago and has a network of engineers and a helpful team based in England and Northern Ireland. Today, Vokèra offers a complete home heating solution for any UK home. Every one of Vokèra boilers is known for being vigorously tested before they leave the factory.
This makes the Vokèra brand offer excellent reliability to their customers. Vokèra, through its parent company Riello Group, is a part of Carrier, a leading global provider of innovative HVAC, refrigeration, fire, security and building automation technologies. 
Vokera has a keen focus on the UK and Ireland markets, and is a brand trusted by regular consumers, installers, merchants and anyone else in the boiler industry. 
Why a System Boiler?
If you have a larger home or a home with more than one bathroom, the system boiler will be able to provide the necessary amount of hot water and heating to your home. This is due to the hot water being stored in an external tank, making sure you have it available as you need it. In contrast, combi boilers heat the water in the combi system internally and do not have the need for a separate heating tank or a supply of cold water from a loft tank as it is supplied directly from the mains water supply. 
Let's look at the core features of the Vokera Vision 25s System Boiler:
Vokera Vision 25s Core Features:
The Vokera Vision 25s is a highly capable and modern system boiler with great efficiency and high affordability.
 It features an excellent and integrated filling loop and an easy install. The Vision 25s System range of boilers also comes with a simple to use and built-in 7 day digital clock. This integrated clock has three modes of operation and a high quality back-lit LCD display.
This simply enables full and exact control of heating times over a seven day period, therefore maximising control and saving you energy and money on your bills.
Features at a Glance:
Band Rating:

B Rated

ERP Rating:

A Heat

Efficiency Rating:

89.1%

Standard Warranty:

5-7 Years

Output: 25kW

Flow Rate:

12 l/min

LPG Compatible:

Yes

Mounting:

Wall Mounted

Typical Price: (inc VAT)

£600

Typical Total Cost:

£1,100 – £1,600
Is This Boiler Right for my Home?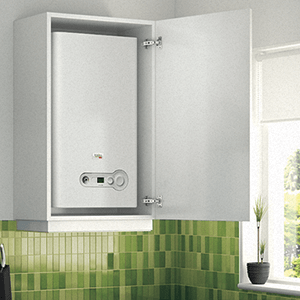 This boiler is highly capable for most UK homes even though the output isn't as high as other boilers such as combis. 
With it being a system boiler the water is supplied hot from the external tank so the output isn't as important as it would be with a combi.
For home sizes, It's a perfect boiler for properties with 2-4 bedroom and multiple bathrooms. It would also supply the heating for up to 15 radiators, therefore being suitable for most homes. 
The design of this boiler is extremely highly engineered, such as the optional pipe helping to cover and provide a neat finish.
This boiler is also extremely compact and has dimensions of 715mm (H) x 405mm (W) x 248mm (D). 
This means it can be hidden away where you wouldn't even notice it such as a kitchen cupboard.
What about the Warranty?
Here we go again with warranty talk. Here at Compare Boiler Quotes, we only recommend boilers with high warranties due to the fact that this represents the confidence a manufacturer has in a system. This boiler is no different but it has a somewhat high standard warranty of 5 years as standard and 7 years if installed by an accredited fitter. 
We would say that this is in the mid range when it comes to the top boiler manufacturers but Vokera do produce very high quality boilers so we wouldn't let this affect our decision too much. 

Conclusion:
We like the high efficiency, compact design, and warranty with this Vokera Vision 25s System boiler. We think it is a boiler that we would recommend for say, a 3 bedroom 1 bathroom home due to its affordability, especially if you currently have a system boiler in your home and want to stick with it. We'd rate this system a high 7/10 for this application specifically. 
If you visit us regularly you'd know that we like to recommend other alternative systems based on our experience and reviews. This includes the Viessmann boiler systems. These boilers offer fantastic efficiency, price, warranty, easy maintenance and more. We would recommend the Viessmann Vitodens 100-W as it is 30KW, has a higher efficiency, better internal components, better LCD panel, and more. However this is a combi boiler so you would have to switch but it is such an improved system we'd highly recommend it. 
If you are in the market for a new boiler and you want to get a custom quote then please see our partner site Boiler Central.
Here, you can get a quote, pay by flexible financing and book an install date which is convenient for you. 
Boiler Central also offers fantastic boiler cover so you can have true peace of mind that your system will be running optimally for years to come.
Thanks again for reading and come back for more boiler reviews and tips and tricks.