Vokera Easi Heat 29kW Combi Boiler Review:

Welcome back to our blog and another boiler review.
As we always say, we are looking at each modern and popular boiler system available in the UK today and trying to give you a quick review and overview of the specs, warranty, pricing, manufacturer and other metrics in a clear and concise way.
We know you don't have the time to be reading through hundreds of pages of specs and technical jargon and we cut through all that clutter for you.
Today we are looking at a mid-range Vokera boiler system in their Easi Heat range of combi boilers. If you are simply looking for the best combi boiler then use our free calculator below:
We are going to go through the specs and options of the system, price, and warranty and you can therefore better determine if this boiler system is right for your home.
We will then see what else we would recommend in a similar range so you have a choice of systems to consider. 
We do all this for our readers as a helpful guide so if you find any information interesting or have any questions then get in touch and we would be happy to help guide you on any new boiler cost or prices you need. 
Who is Vokera?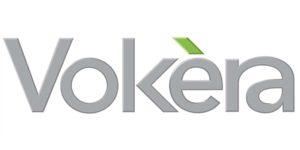 Vokèra is a known leading heating manufacturer in the UK and has a product portfolio that includes domestic gas boilers, commercial gas boilers, unvented cylinders, water heaters, solar thermal collectors and air source heat pumps.
Vokèra was established a little over 35 years ago and has a network of engineers and a helpful team based in England and Northern Ireland. Today, Vokèra offers a complete home heating solution for any UK home. Every one of the Vokèra boilers is known for being vigorously tested before they leave the factory.
This makes the Vokèra brand offer excellent reliability to their customers. Vokèra, through its parent company Riello Group, is a part of Carrier, a leading global provider of innovative HVAC, refrigeration, fire, security and building automation technologies. 
Vokera has a keen focus on the UK and Ireland markets and is a brand trusted by regular consumers, installers, merchants and anyone else in the boiler industry for different types of boilers and central heating.
Vokera Easi Heat 29kW Combi Boiler – Is it any good?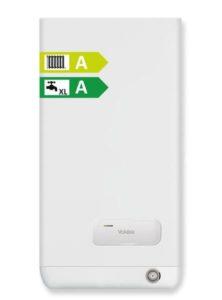 The Vokera Easi-Heat Plus 29C combi boiler is an efficient system complete with a built-in clock and the horizontal flue that has compact dimensions and low lift weight.
This enables a flexible, more simple installation with the boiler able to be sited almost anywhere in the home, including a kitchen cupboard.
Since it is designed for easy installation. The standard Vokèra pipework layout enables trouble-free replacement of older Vokèra models.
---

Boiler Features at a Glance:
ERP Rating

A Heat, A Water

Efficiency Rating

93%

Standard Warranty

5 Years

Band Rating

A

Central Heating Max. Output

29kW

Flow Rate

11.9

LPG Compatible

Yes

Mounting

Wall Mounted

Typical Price (inc VAT)

£500

Typical installation Cost (inc VAT)*

£500 – £1,000

Total Cost

£1000 – £1,500
Will the Vokera Easi Heat be good for my home?
What size home is Vokera Easi Heat 29 suitable for?
The high 29kw output of this boiler means that it should suit most homes in the 3-4 bedroom range. 
This assumes that your family doesn't have an excessive demand for output but it should be ok to fill two bathrooms and up to 16 radiators.
If you have more bathrooms that would be used simultaneously,  then you might need to purchase a system with a cylinder for the extra hot water.
Remember that each home is different and the number of radiators, bedrooms, bathrooms, etc will determine the size of the boiler you require. 
The flow rate at 11.9 L is also lower than other models with a similar output. There are other models available with lower outputs and higher water flow rates that could indeed be more suitable for you.
For a custom quote that will determine the perfect boiler for your home, then please see our boiler quote calculator.
How efficient is the Vokera Easi Heat 29kW?
The Vokera Easiheat is an A-rated combi boiler. The water heating efficiency comes in at 84% and is A-rated with a seasonal efficiency of up to 93%, also A-rated. 
 This is competitive with other boiler systems and would be in the top range of efficiency in comparison. 
Even if your boiler is only 5 years old, the current and new systems will save you money on your annual fuel bill.
How long is the manufacturer warranty?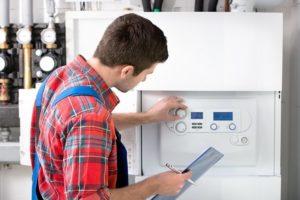 We don't like boilers with low warranties here at Compare Boiler Quotes as it doesn't inspire much confidence in the system either from the manufacturer or the consumer.
The warranty on the Vokera Easi-Heat 29kW is what we would call the main negative if you're considering this boiler.
It's just 2-years, and that just isn't good enough when other boilers offer standard warranties of 5-10 years. 
You do have the choice to extend the warranty but we don't appreciate jumping through hoops to activate a warranty that should come as standard.
Are there any better alternatives?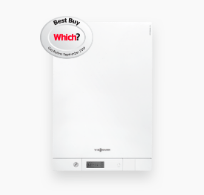 As usual, we like to recommend our alternative systems to you based on our experience. In the last few years, we have been incredibly impressed with the Viessmann boiler systems.
These boilers offer fantastic efficiency, price, warranty, easy maintenance and more. We would recommend the Viessmann Vitodens 100-W as it is 30KW, has higher efficiency, better internal components, a better LCD panel, and more. 
Conclusion:
We think that the Vokera Easi-Heat range is overall a well-engineered system however the lack of a decent warranty and lower water flow rate means it doesn't compare to other similar systems.
We would therefore rate this system at a 5/10.  Take a look at Systems like Baxi, Glow-Worm, Worcester Bosch, Vaillant and Ideal all of whom offer systems at a similar price with better performance.
If you are in the market for a new boiler and you want to get a custom quote then please see our partner site Boiler Central.
Here, you can get a quote, pay by flexible financing and book an install date that is convenient for you.  If you are looking for a wider range of Vokera boiler prices then we are sure to be able to help.
Boiler Central also offers fantastic boiler cover so you can have true peace of mind that your system will be running optimally for years to come.