Navien Boiler Reviews: A look at Navien as a Company and Their Products.

Today we have another boiler manufacturer review, but with a difference. This is our first Asian boiler company we will be reviewing.
As with all our other articles and reviews, Compare Boiler Quotes aims to provide you with all the necessary information on each boiler manufacturer. 
We want the main brands, smaller brands, and little known companies all to have their companies reviewed, their products vetted, and any recommendations put forward. 
All boiler manufacturers in the UK have a fair shake here at Compare Boiler Quotes so that you, as a consumer, can make the best possible new boiler purchase armed with the best information. 
You never know, you could choose a new boiler system from a company you were not previously familiar with, and have a much more reliable system while saving money!
In Today's article, we will be covering the newest, Aisian boiler company introduced to the UK in 2014. Although they are one of the top US manufacturers, they are just gaining ground in the UK due to their unique offerings. 
Navien Boiler Review- Who are Navien?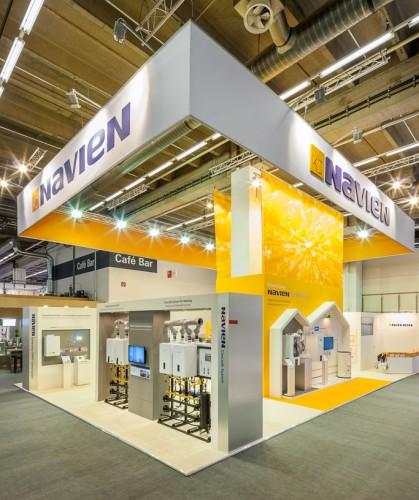 KyungDong Navien (KD Navien) was founded in 1978.  It wasn't until 1988 that KD Navien became the first company in Asia to develop and produce a highly efficient, environmentally-friendly condensing boiler. 
Due to the quality of the product, they quickly became a leader in the condensing boiler market. 
Navien manufactures the world's top efficient, energy saving, and CO2 reducing water heating products.
Navien has expanded its business areas to zone control systems, ventilation systems, home network systems, and various other focuses that provide a more pleasant and greener living environment for their customers.
According to their website " Navien will make every effort to develop the world's best high-efficiency, environmentally-friendly products that will have positive impacts on the living culture worldwide". 
What is so cutting edge with their new systems is their development of green energy equipment such as the Stirling Engine m-CHP fuel cell, and solar thermal systems. 
These are power generating, while home heating systems from solar and fuel cells. A future gamechanger. 
Which Boilers do they Offer and What do we Recommend?

Navien has a few boiler systems available and some which are multifunctional systems. We will go over their main boiler systems however we will make a special mention of their current, most advanced new systems as well. 
Although the market is limited for their new stirling engine powered energy and heating generation systems they are worth looking at for the future of boiler systems and home efficiency for our green future. 
Combi Boiler System:
Navien Condensing NCB
The NCB Combi gas boiler is a highly efficient Combi Boiler System with a great 93% and ErP A rating.
The NCB range includes 24kW, 34kW and 40kW units so they are matched to any size home with 1,2,3, bathrooms and up to 5 bedrooms. 
Navien NCB Combi Boilers include the now infamous (At least at CBQ, we can't stop talking about it!) Stainless Steel Heat Exchanger. 
This prevents your system from corroding and with it being a full modulation system, it continuously optimised its heat output. 
It also has flue venting up to 20m making it extremely flexible and with self-diagnosis and error feedback, you can troubleshoot any issues. 
With a stylish design and touch screen control panel, it is also easy to use. 
Being a Combi boiler, the NCB is a water heater and central heating boiler in one.
 Combi boilers save space in your home as there's no need for a hot water cylinder.
With a 7 year warranty on all Navien Boilers, they come in very competitive to other boiler manufacturers. 
Features & Benefits:
SEDBUK A rated condensing efficiency and low pollutant emissions

Integrated primary and secondary stainless steel heat exchangers prevent corrosion and erosion ensuring an extended lifespan

The full modulation system continuously optimizes its Heat/DHW output

Extended venting up to 20M is possible, allowing flexible installation options

An optional outdoor weather sensor (known as compensation sensor) enables the boiler to run in condensing mode

Quick DHW supply function provides ideal solution for inconvenient wait

Self-diagnosis and error feedback feature offers quick troubleshooting guide

Modern and eye-catching touch panel design

Stylish touch-type control panel adds visual appeal and is easy to use.

RESET, DHW only, and Temperature Control available

INFO button gives you useful information on LPM, supply/return water temperatures, etc.

ECO button allows water and energy savings.

Modulating of Heating and DHW (TDR Capacity Range)

The full modulation system continuously optimizes its Heat/DHW output.

NCB-40LSWE model provides a turndown ratio of 10:1.

Comfortable indoor temperature with weather compensation sensor (supplied as optional)

Regulates the heating temperature according to changes in outside temperatures.

Ensures precise indoor heat regardless of external weather conditions.

Enables the boiler to run in condensing mode operating at its maximum efficiency.
Other Systems:
Navien's other systems include the above Condensing NCB in System and Regular boiler types with similar features. The other water heating only systems are currently hard to find in the UK so we haven't included them in the review today. 
We will however be looking at the Energy Generating Stirling Systems:
The Navien HYBRIGEN SE- An Energy Generating Revolution:
The Navien HYBRIGEN SE provides an innovative solution to the global power supply crisis.
This is the next generation green technology which reduces fossil fuel consumption and greenhouse gas emissions!
The Navien HYBRIGEN SE uses Navien's patented m-CHIP for home use that produces electricity by driving a stirling engine. 
The heat generated in the process is used for heating and domestic hot water, so it recirculates friction heat while generating electricity!
The dual energy system provides both heat and electricity from one appliance and does not rely on the sun or building orientation to generate power for your home, just a gas supply.
What can it generate?
This system can generate up to 1KWe when on times of high demand (base load of average house 800w)
The smart system generates electricity when you need it meaning less is wasted on exporting back to the grid.
It is also capable of Providing heat and hot water for houses with up to 4 bathrooms!
This means that It can save you up to £600 on utility bills (using current FIT rates).
---
What's the Verdict?
Although the range of Navien is quite small, they are actually one of the world's biggest combi boiler producers. With affordability, high quality components, and innovative features (and a 7 year warranty) they are a pretty good deal in our opinion. 
If you would like a new boiler quote then please use our partner Boiler Central, as they can provide a custom quote on a new boiler for your specific home without obligation. If you'd like a new boiler then you can buy online and apply for flexible financing.
Boiler Central also offers exceptional boiler cover to protect your boiler system from as little as £13.99 a month!
Thanks again for reading our review and stay tuned for more helpful advice and reviews.