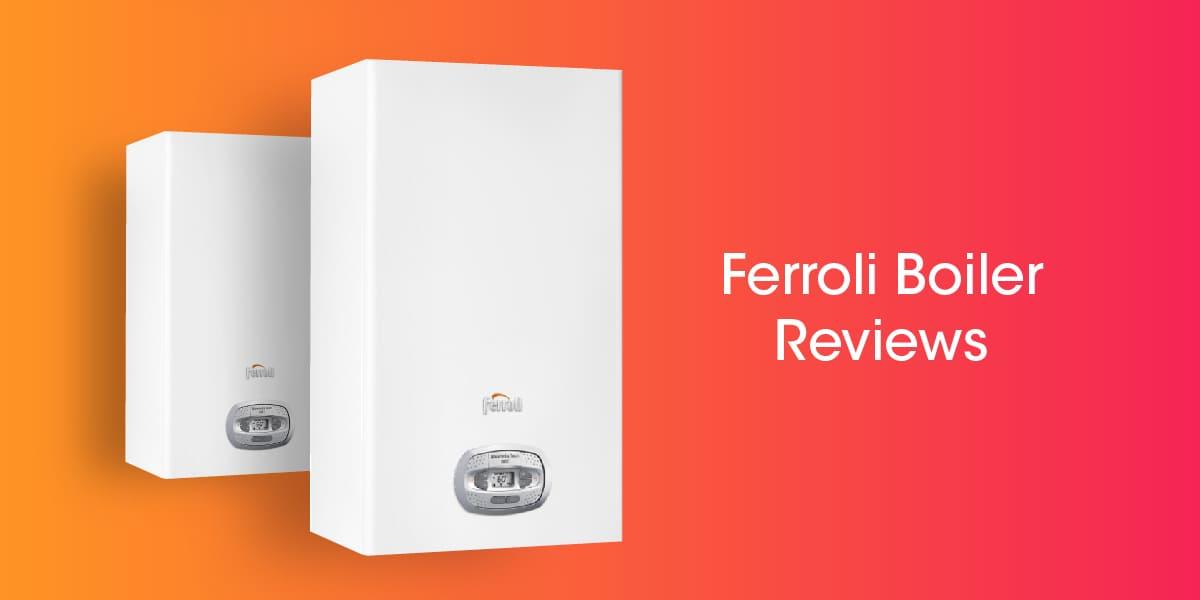 Ferroli Boiler Reviews 2020
Ferroli is an Italian manufacturer that sits at the very top table of boiler brands.
Launched in 1955, the company manufactures and supplies boilers to customers in 14 countries.
This includes the UK, where its products are seen in thousands of homes up and down the country.
So, if you're looking for more information on the Ferroli brand to discover whether the manufacturer's range of boilers could include the right solution for your property, read on.
Will the Ferroli Boiler be suitable for my home?
Ferroli is a manufacturer that boasts a family of over 25 different boiler models. Their range covers both Combi boilers and System boilers, with equal levels of attention given to each.
The company's core values of efficiency, affordability and reliability are visible across all models.
Popular brands under the Ferroli umbrella include the Optimax, maXima, Domicompact, Modena, iBoiler, and BlueHelix.
Many of their boilers are available in different kW outages, enabling you to match a product to your home needs.
While the largely compact boilers are not suited to the very biggest houses, finding a suitable solution for most residential properties is an easy task.
While Combi and System boilers function in different ways, they each enable homeowners to avoid the need for huge water tanks in the loft.
If you want quick access to hot water without the need for excessive usage, Ferroli is a great place to start.
Ferroli Heating Controls
Ferroli's range of boilers all have a similar LCD backlit display with simple to use buttons that enable the user to scroll through the various settings and function. From scheduling the heating to troubleshooting issues with hot water feeds, the screen offers clarity through every step.
The Italian-designed boilers offer the various control features you'd expect of a boiler to ensure that water and central heating elements are managed as you expect. Better still, most faults can be fixed with a little support from video tutorials or manual. Or, when a heating engineer is required, they'll be ready to correct the issues ASAP.
Size – How big is the Ferroli Boiler?
Ferroli's commitment to design is shown courtesy of compact units, many of which can fit comfortably inside a standard sized cabinet.
The biggest boilers in the range, those that carry the Energy Top label, measure 945mm x 445mm x 440mm.
While they are a little bigger than the most compact boilers, they won't take up that much space. Even when the water cylinders needed for some models are accounted for, they aren't big.
At the other end of the scale, Ferroli's Modena range comes in at just 600mm x 400mm x 320mm. At just 28kg, it's one of the lightest models on the market too.
Best suited to?
Ferroli boilers are high-quality products that are suited to modern and traditional homes alike. Homeowners and landlords alike can select them as a competitively priced and highly reliable solution to their boiler needs.
The sizes and outputs will have a telling impact on which type of property a specific model is suited to.
The most compact models are best suited to flats and properties where only one or two taps are needed at any given time.
The slightly bigger models are suited for small-to-mid-sized residential properties. Meanwhile, there are pros and cons to both system and combi boilers, depending on whether you want to store a little hot water or how quickly hot water needs to be delivered.
Ferroli Warranty  
Like most boiler manufacturers, the standard warranties issued with Ferroli boilers will vary from one model to the next.
All models come with a warranty of at least 12 months, but some models, such as Bluehelix models come with 10-year warranties as standard. Therefore, it's vital to check the situation surrounding your chosen model.
If the selected model's standard warranty is a little shorter than you'd ideally like, it is possible to extend it to a 5, 7, or 10-year agreement as deemed necessary.
This will allow you to gain optimal peace of mind, especially as Ferroli are quick to provide parts and labour in the rare occasions that problems surface.
This is one of the many reasons why all owners should seek annual servicing after boiler installation.
Ferroli Energy Efficiency
When searching for a boiler, combi or system, energy efficiency is an central ingredient in the recipe for success. Every model in the Ferroli range performs well, sitting in either band A or band B of the efficiency rating scale.
In many cases, the band B models sit comfortably in the upper region of the second tier, showcasing seasonal ERP A grade ratings for both heat and water.
At the very top end of Ferroli's energy-efficiency scale is the 15.6 litre i29 combi gas boiler, which is a 27kW model that hits an energy rating of 96.5%, placing it amongst the very best performers on the market. However, more than a dozen units carrying the Italian brand name are above 90% and find themselves in band A.
From a consumer's perspective, the excellent energy-efficiency attributes, along with the ability to match a model to the size of the property, finding a match made in heaven is easy.
How much does a Ferroli Boiler cost?
Unsurprisingly, the typical prices associated with Ferroli boilers fluctuate massively between models. While they all use high-quality components and technology, the kW outputs and physical dimensions will alter the pricing.
Similarly, the special features of individual models may increase or reduce the costs.
The Ferroli brand is synonymous with competitively priced models, however, with most of the range costing between £400.000 and £845.00.
Popular boiler units from the Italian manufacturer include the i25 combi boiler (£435.00), the maXima 35 C combi gas boiler (£645.00), and the Modena 25s HE system gas boiler (£635.00).
The range tops out at £845.00 with the Modena 38c HE combi gas boiler.
Typical new boiler costs across the Ferroli range are between £500.00 and £1,000.00, although the exact price can be influenced heavily by the model, type of boiler, and level of work needed to prepare the space for installation.
Get a fixed price online now on a Ferroli boiler at Boiler Central, the UK's fastest growing boiler company. Click here to get a fixed price now online