Baxi Duo Tec Combi Boiler Review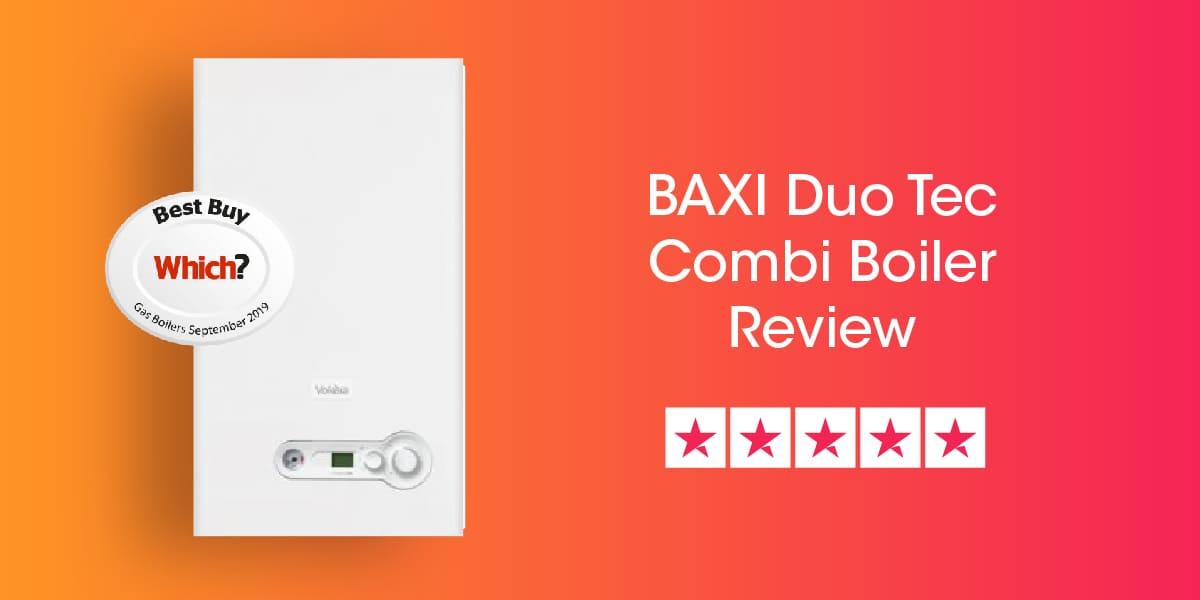 Baxi Duo Tec Combi Boiler Review
Baxi has been making a name for themselves in the combi boiler market over the last few years. Their boilers are extremely straightforward to install for the heating engineer and come with a very attractive years warranty package.
They're also popular with professional installers and receive good reviews across the board for both price and performance.
The Baxi Duo Tec is a great alternative to some of the pricier combi boilers from the likes of Worcester, Valiant and Ideal.
Will the Baxi Duo Tec Combi Boiler be suitable for my home?
The Baxi Duo Tec comes in a range of power outputs making it suitable for most properties from flats to large houses.
It isn't the smallest baxi boiler out there and will need a larger cupboard to house it.  However, it does come with a range of flue length options, allowing you greater choice over where you install it.
Larger homes with many bathrooms, taps and radiators will need a powerful boiler.
The Baxi Duo Tec range comes in 24kW, 28kW, 33kW and 40kW power outputs, making them powerful enough for all but the most demanding of households.
It can be easy to underestimate your needs, so its a good idea to get a boiler engineer to assess your house and your needs.
Heating controls
The boiler comes with the standard controls you' d expect on a boiler of this type.
The out-of-the-box controls include heating and hot water switches and clear LCD screens which displays the current boiler status, settings and temperature.  It also indicates when there is a fault with the boiler.
The Bax Duo Tec is fully compatible with the uSense smart controller which can be bought as an add on to the basic controls.
The uSense interface allows you to control boiler functions directly from a smartphone or tablet and allows you to automatically control your comfort levels in different rooms with smart thermostats, boiler efficiency and lower your energy bills.
Size – how big is the Baxi Duo Tec Combi Boiler?
Though the Baxi Duo Tec is not the most compact on the market, it's also not the largest.
It won't fit into a standard kitchen unit so you may have to get a special one made, leave it on the wall, hide it in a cupboard or utility room.
The dimensions of the boiler are 700mm (h) x 450mm (w).
How long is the warranty on the Baxi Duo Tec Combi Boiler?
The boiler comes with a great 7 year warranty which is great for your peace of mind.  The warranty includes parts and labour as standard and is valid as long as the boiler is regularly serviced by an approved engineer.
Energy efficiency
Like the rest of the Baxi range, the Duo Tec is an A-rated boiler with 89% efficiency and has an impressive flow rate.
You can reduce your carbon footprint even further by adding the uSense smart controller.
This optional extra allows you to control your heating remotely, ensuring you only heat the parts of your home when you need to.
No more spending money heating an empty house.  You'll save money on your bills and lower your carbon footprint at the same time.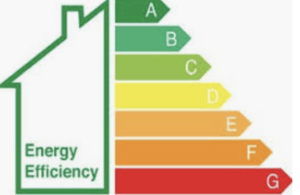 How much does a Baxi Duo Tec Combi Boiler cost?
The total cost of your new boiler depends on a number of things including the model of boiler you choose and the installation company that fits it.
The RRP prices for the Baxi brand Duo Tec range are:
Boiler
Price
Baxi Duo Tec 24kW
£775
Baxi Duo Tec 28kW
£875
Baxi Duo Tec 33kW
£950
Baxi Duo Tec 40kW
£1025
Conclusion:
The model of boiler you need will be dictated by the size of your property and your usage needs.
Get a professional to assess the best model of boiler with the highest standards of energy efficiency for your needs.
Your chosen installer may be able to get you a better deal on the cost of the boiler due to existing relationships.  Many suppliers and installers often have special offers running at specific times of the year, so keep this in mind when you're looking for a good deal.
The purchase of the boiler itself is just one part of the total cost.
Installation costs will vary depending on who you pick to install your boiler.
Prices vary between installers so it's a good idea to shop around to make sure you're not overpaying.
No matter who you choose to install your Baxi Duo Tec, make sure that you're using a qualified Gas Safe engineer to do the job and meet the highest standards of installation.
Get a fixed price online now on a Baxi boiler at Boiler Central, the UK's fastest growing boiler company. Click here to get a fixed price now online