Worcester Bosch Greenstar i System Boiler
The Worcester Bosch Greenstar i System Boiler is one of their most popular system boilers. It is suitable for small, medium and large homes which have one to five bedrooms and multiple bathrooms. It includes a water cylinder.
They have a robust design with a steel wall-mounting jig. It allows sufficient space for pipes to go behind the boiler. They also have the ability to allow all of the pipework to be installed before the boiler is sited, this makes the i System a quick and simple installation.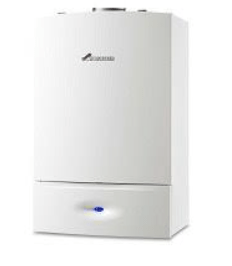 They're also compatible with a variety of different controls that could help to improve efficiency and comfort levels. 
They're often recommended for larger properties as they can easily deal with the high hot water and heating demands. 
How Much Does The Worcester Bosch Greenstar i System Boiler Cost? 
The Worcester Bosch Greenstar i System Boiler comes in a variety of different kW heating outputs which makes it suitable for small, medium and larger homes.
The average cost for this system is £800 to £1400 with VAT. This doesn't include any installation costs or the cost of the storage cylinder so you also need to take consideration for both of these costs.
If you would prefer a boiler to include installation fees, go to boilercentral.com
The final price you pay is going to depend on a few factors. One, the installer that you use as the prices can vary and two, the work that is needed in order to install it.
Is The Worcester Bosch Greenstar i System Boiler Suitable For My Home? 
These boilers are system, meaning they heat the hot water and central heating from a storage cylinder, you need to make sure you make the allowance and the room for this.
Most commonly it's found in a airing cupboard or loft space.
This boiler is, however, classed as a space saver so finding the room for it in a standard kitchen cupboard shouldn't be a problem.
The Worcester Bosch Greenstar i System Boiler is ideal for small , medium, and large homes and comes in a large variety of kW outputs. Ranging from 9kW to 24kW. It's always best to seek the advice of a gas safe registered engineer who will be able to help you precisely calculate the size of boiler you will need in order to efficiently heat your home and get hot water comfortably by demand. 
Does It Have A Good Efficiency?
These boilers all have a high-efficiency rating. They have achieved an A+ ErP efficiency rating for heating when installed with a Wave smart internet-connected control but this does exclude the 9kW variant.
These state of the art condensing boilers are SEDBUK A rated with 90.1% NG fuel efficiency.
They provide an advance running economy, functionality, and are reliable.
They are also compatible with Worcester's new generation intelligent controls (Greenskies) solar water heating panels. This helps to reduce your carbon footprint and reduce your running costs. 
What Controls And Features Does It Have? 
These boilers come with some excellent controls and features.
There is a variety of different controls including inbuilt keyless filling, a low energy pump to reduce electricity used, clear temperature control and display and they're compatible with all Worcester digital and wireless programmers and room thermostats as well as new generation intelligent controls.
How Long Is The Warranty?
You will receive a 2-year part and labour warranty as standard with the boilers. The boiler you choose must be installed by a gas safe and fully qualified engineer.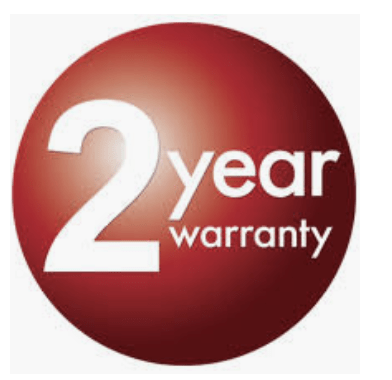 If you check the Worcester Bosch website before purchasing. They sometimes have a longer promotional warranty available. 
Always follow the guidelines which you can read here, to keep the warranty valid.
Advantages & Disadvantages:
Advantages
Although this boiler isn't suited to small homes which lack space, it still has many pros that make it a great choice for those with a medium to large home and higher hot water and heating demands.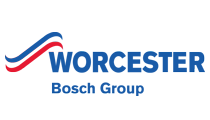 Let's have a look below:
Has A-rated Efficiency of 90.1%.

Fits into most kitchen cupboards with sleek dimensions. 

No need for an expansion tank. 

Simple boiler controls and clear temperature display.

Compatible with Eco-friendly controls to help reduce costs and carbon footprint. 

Provides maximum energy efficiency, leading to a reduction in fuel bills and carbon emissions.

Compatible with solar thermal, leading to additional savings. 

Compatible with controls that allow you to control your heating from your mobile or tablet. 

8-year guarantee on the primary heat exchanger.
Disadvantages
2-year warranty, it would be better to have a longer standard warranty. 

Need to space for a storage cylinder.
If you would like a boiler quote or any information 
click here