Worcester Bosch Greenstar Heatslave II Boiler
Design with sized homes in mind the Worcester Bosch Greenstar Heatslave II has been hailed the UK's favourite oil combi boiler.
Boasting a modern, sleek design the Greenstar Heatslave II by Worcester Bosch is perfect for large, medium, and small homes which have two to six bedrooms and multiple bathrooms. 
It will fit under most kitchen worktops, is floor standing and is compatible with a range of optional controls that improve efficiency and comfort levels.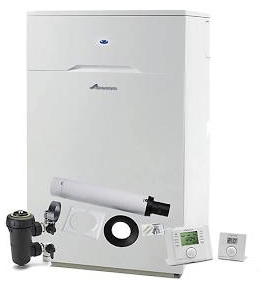 This model has also been labelled as a Which? Best Buy as one of the UK's most popular oil combination boilers.
How Much Does It Cost? 
The Worcester Bosch Greenstar Heatslave II is available in three central heating outputs of 18kW, 25kW and 32kW, the price varies between three different outputs.
You can expect to see a price tag between around £2,200 and £2,500 including VAT but not including installation fees.
First, you will need to find out which kW output your Gas Safe engineer says is right for your home before you can work out the full cost.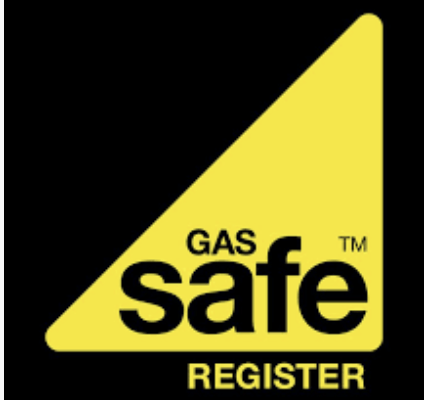 Don't forget to include any fitting costs to your overall price, as this may be different depending on the installer you choose. 
If you would prefer a boiler which includes installation fees, go to boilercentral.com
Is The Worcester Bosch Greenstar Heatslave II Boiler Suitable For My Home? 
The Worcester Bosch Greenstar Heatslave II Boiler is a combination boiler, there is no need for a separate loft tank or a hot water cylinder for the boiler to provide efficient heating and hot water.
You will find that Combination boilers are usually recommended for smaller homes, this is because they don't require additional space for things like tanks or cylinders.
One of the best bits about combi boilers is that they heat water directly and almost instantly from the mains. This enables you to have hot water and heating on demand, and only by using the energy that you need. 
If you have a larger property with more rooms, you will need a higher boiler output.
The Worcester Bosch Greenstar Heatslave II is available in a range of kW outputs that suit most properties.
It's best to seek advice from a Gas Safe registered engineer. They will be able to recommend the correct output for your home.
Does It Have A High-Efficiency?
Short answer, yes.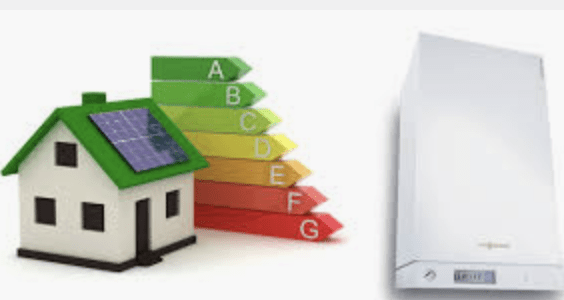 The Worcester Bosch Greenstar Heatslave II is an A-rated oil combi boiler. It has a high-efficiency of over 90%. 
It's compatible with a selection of optional controls, including the Greenstar Comfort I and the Greenstar Comfort II programmable room thermostat for higher efficiency.
You can choose to use the boiler as it is or use it with the optional control, which helps to lower your fuel bills and carbon footprint. 
What Controls And Features Does It Have? 
This boiler comes with some great features and controls.
The controls are hidden behind a panel and include separate hot water and heating controls, a system pressure gauge, and temperature control.
It also has an 'Eco Hot Water Mode' to help you save as much energy as possible.
It also features a one-piece baffle and front access to components to help with the ease of services. As well as this, this boiler is compatible with some optional Greenstar controls,  the Worcester Bosch Greenstar Heatslave II can utilise water that has been heated by environmentally friendly resource to reduce your bills and increase efficiency.
You also have the choice to use the boiler alongside the Bosch EasyControl which allows you to monitor your energy use, separately control the heating in individual rooms directly from a smartphone or tablet. 
How Long Is The Warranty?
With this boiler, you will receive a 2-year part and labour warranty as standard.
It's best if you also check the Worcester Bosch website before purchasing. They will often have a longer promotional warranty available.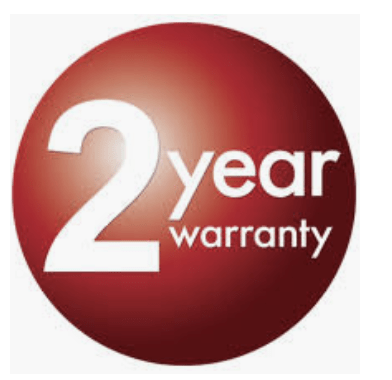 Always read the guidelines which you can see here, to ensure you keep your warranty valid.
Advantages & Disadvantages:
Advantages
It's not hard to see why both heating engineers and homeowners have a tonne of positive things to say about this boiler.
Below is a list of the advantages and disadvantages for the Worcester Bosch Greenstar Heatslave II:

Achieved Which? Best Buy with a score of 87%

Fits underneath a standard kitchen worktop, making it suitable for all home sizes without a main gas supply. 

No need to find the space for separate cylinder or loft tanks

Simple boiler controls and clear temperature display

Eco hot water mode which reduces your energy usage

Provides maximum energy efficiency, leading to a reduction in fuel bills and carbon emissions

Compatible with solar thermal, leading to additional savings

Compatible with Bosch EasyControl, giving you the advantage of tailoring your hot water times and heating temperatures from your smartphone or tablet, even when away from home

5-year guarantee on the primary heat exchanger
Disadvantages
2-year warranty, it would be nicer to have a longer standard warranty. 
If you would like a boiler quote or any information 
click here