Worcester Bosch Greenstar CDI Compact Gas Boiler
Worcester Bosch has manufactured the Greenstar Gas–fired CDI Compact boiler as the latest edition to this boiler range, ensuring it is more energy-efficient and has a performance level that has excelled the older Greenstar boilers.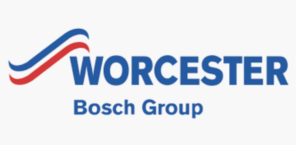 The boiler is suitable for homes with one to four bedrooms and more than one bathroom. The boiler is available in three different outputs: 28, 32, and 36 CDI Compact. 
The Greenstar gas boiler range is known to be award-winning boilers on the market.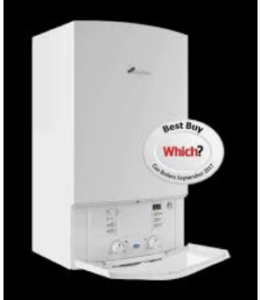 The Greenstar CDi Compact combi boiler will fit within a standard wall-hung, kitchen cupboard, and is the smallest boiler Worcester Bosch has ever designed within the gas range. 
The size will give you more options on your desired boiler location.
Even though the boiler is small, it will still have the power to run a home of three bedrooms comfortably and effectively.
The price of this boiler starts around £990, including VAT, but not including installation fees.
If you would prefer a boiler to include installation fees, go to boilercentral.com
Worcester Bosch is a known brand to provide reliable, prolonged-lasting heating and hot water throughout the UK.
The Greenstar range, along with the other Worcester Bosch heating systems, has been awarded by the Best Buy Gas and Oil boilers 2018 by Which?.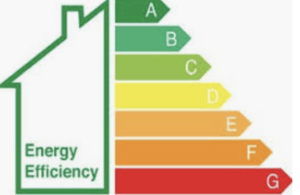 Worcester Bosch engineers have also manufactured a compact size heat exchanger. A heat exchanger made from aluminium can extend the life of your boiler. 
Our thoughts on The Worcester Bosch Greenstar Gas–fired:
This boiler designed to reduce fuel bills, suit homes that don't have extra space for a system boiler, but still need high power to run a home comfortably. 
A system boiler would require a hot water cylinder, a cold water tank, and the boiler.
The size enables more locations to place the boiler and weighs under 35kg.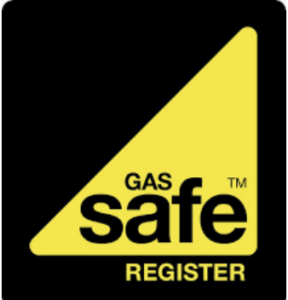 As said before, the boiler saves energy. When the boiler is not needed, it turns to standby mode automatically. The boiler uses 1watt of electricity, which instantly tells you that the gas bills be lower than most other boilers.
Who wouldn't want a combi boiler which is compact and will reduce energy bills? Not only that, it will reduce energy bills, but it also helps protect the environment.
Worcester Bosch CDi Greenstar is a boiler of the future, which is available in 28, 32, and 36 CDI Compact. Your Gas Safe engineer will decide which output option you will need to run your home effectively.
To go with the outputs, the hot water flow rate is:
11.4 litres a minute for the 28kW

13.1 litres per minute for the 32kW

14.7 litres per minute for the 36kW
Summary:
The output range of the Greenstar Gas–fired CDI Compact boiler is excellent if you need a central heating system that won't take up large amounts of space, that is powerful enough to run your home and will save you money on your energy bills.
You can have the option to run your boiler from LPG fuel or Natural Gas fuel.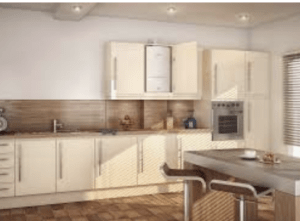 Controls:
A wide choice of controls is available with the Greenstar Gas–fired CDI Compact boiler. You can alter the hot water to suit your needs.
The controls are user-friendly, and the display is designed for simple usage with an LCD panel.
The heat exchanger is designed for durability and reliability, frost protection is built within the boiler, and a clear temperature display is used.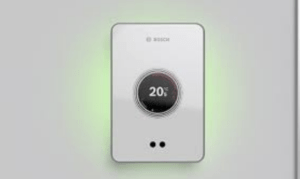 A low energy pump is used to minimise usage of electric, hot water is always available, and the Bosch EasyControl can be connected to help achieve an A+ for the efficiency performance.
Warranty:
A lengthy warranty is great for peace of mind in case any issues occur. Always follow the guidelines to keep your warranty valid.
You can read the guidelines here.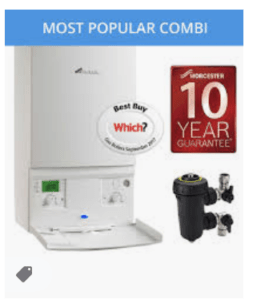 Guarantees up to seven years are available on all Worcester Bosch gas boilers for parts and labour.
Boiler Model & Cost:
MODEL
TYPE
DIMENSIONS
MAXIMUM FLOW RATE
OUTPUT
EFFICIENCY RATING
TYPICAL PRICE
Greenstar 28CDi Compact

Combi

H – 680 mm
W – 390 mm
D – 280 mm
11.4 l/min
28 kW
A 

£973.44

Greenstar 32CDi Compact

Combi

H – 680 mm
W – 390 mm
D – 280 mm
13.1 l/min
32 kW
A 

£1085.76

Greenstar 36CDi Compact

Combi

H – 680 mm
W – 390 mm
D – 280 mm
14.7 l/min
36 kW
A 

£1204.32
Boiler Information

SEDBUK 'A' efficiency rating
Lower gas bills with a more efficient boiler
suited to properties that demand high outputs from a boiler that can fit within a standard kitchen cupboard.
Powerful enough to meet mid water demands
Intelligent control options, optimising boiler efficiency & fuel consumption
Ease of use and control
Cuts Energy Bills
turns more than 90% of the fuel to heat
central heating water temperature can be adjusted
High level of comfort
Fully modulating pump for reduced electricity consumption & quieter operation
Reduced noise levels in your home
Built-in frost protection of the boiler and the surrounding pipes
Protection for your home
Electronic Gas & Air Modulation System
Economical
Manufacturers 5 Year Warranty
Peace Of Mind
10 year guarantee on Worcester primary heat exchanger
Peace of Mind
Condenses in central heating & domestic hot water modes for optimum efficiency
Durability
Overall the Worcester Bosch Greenstar Gas–fired CDI Compact combi boiler would be a highly recommended central heating system.
If you would like a boiler quote or any information 
click here