Vaillant ecoTEC Plus Combi 25kw, 32kw 35kw, 38kW
The Vaillant ecoTEC Plus Combi is a  condensing combination boiler that has been proven to be highly efficient. Using it, you will be able to get hot water in your home practically in an instant. 
This boiler will suit homes of all different sizes from three bedrooms to five bedrooms with multiple bathrooms, and has major selling points of winning a Which? Best Buy award.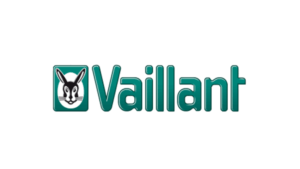 Not only that, but it is also accredited with the Quiet Mark, making it peaceful to use in the home.
The Vaillant ecoTEC Plus Combi looks good, and has a modern design. It is a natural gas boiler, converting to LPG if needed.
The range of modulation on the boiler, alongside the high-end components of the boiler, ensure maximum efficiency, using a small amount of energy to use. For saving money on heating bills, this is a real contender.
What is the price range of the boiler?
There are four heat outputs that this boiler comes in: Vaillant ecoTEC Plus Combi 25kW, 32kW, 35kW, or 38kW.
As such, the prices will vary, depending on the output that you choose.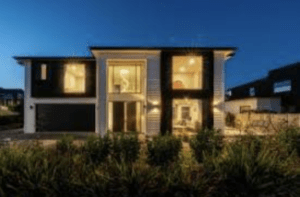 For the lowest output, you should look to pay around £1100, and for the highest output, you should look to pay around £1500. Installation costs are another thing that should be considered as well. 
If you would prefer your boiler to include installation fees and have the option to have your boiler installed before you pay a penny, go to boilercentral.com
Included as standard in the price is a 5-year parts and labour warranty, which is more than some models, but less than others. There is a possibility to make the warranty longer, but that will need to be discussed when you buy. 
How energy-efficient is the boiler?
The Vaillant ecoTEC Plus Combi boiler has an energy efficient rating that comes in at 89.3%.
It is also A-rated for efficiency for both hot water and heating.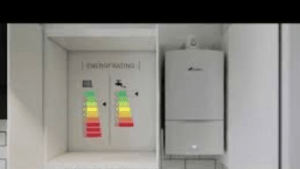 It doesn't use up much energy at all, and it can also alter the output, when there is less heat needed in the home.
If you want to manage the boiler in an even more efficient way, then you could look into getting the vSMART heating controls, as these mean that you can monitor the boiler from a smartphone or tablet. 
What homes is the boiler suitable for?
The great thing about combination boilers is that they are able to give you hot water as and when you want it, and there is no need to have a water storage tank in order for it to do this.
The on-demand hot water is one of the reasons why combination boilers are the top choice in the UK.
For smaller homes without a loft space where a water cylinder can be housed, for instance, this boiler can be a great option.
However, if you have a larger home with 5 bedrooms or more, it can still work well in larger properties.
If you happen to live in an off-gas area, then there are options as Vaillant has some LPG models to choose from.
In order to really assess if this kind of boiler is going to be ideal for your home, then getting some professional advice from a Gas Safe registered engineer is advised.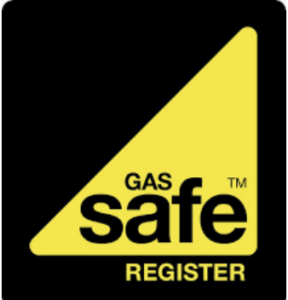 They can come into your home, see what your heating needs and hot water needs are, and then advise accordingly. It can work well in a home with a number of bathrooms, but it may require a larger heat output model if this is the case. 
If you would prefer to do it by yourself, go on to boilercentral.com answer 9 questions and have an answer on which boiler you need in 20seconds.
What about controls and features?
There are a number of great controls and features on the boiler.
The controls themselves are behind a panel that drops down, for ease of use and a modern style.
The controls include power and reset buttons, as well as a pressure gauge, and the heating temperature controls, and the hot water temperature controls.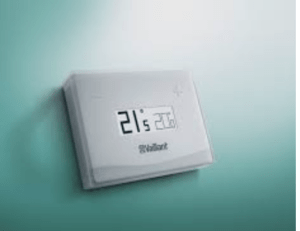 Some of the key features of the boiler are a flame detection system, which helps the boiler to have little noise, as well as the boiler having a stainless steel heat exchanger, to help efficiency.
The boiler also comes with a frost protection, so that it can work efficiently all year round.
Conclusion:
There is very little negative to report about this boiler, so it can be a good choice for your home.
Not only is it made from high-quality materials, but it has proven how well it can work, with the accreditations and awards that it has. It has an installation wizard, to help to make it simple to set up and install, and it can help you to reduce your carbon emissions, as well as reduce your bills. It is a Class 5 boiler, which is known for being better for the environment. 
If you would like a boiler quote or any information 
click here