Ideal Logic+ System Boilers
The Ideal Logic+ System boiler which was awarded Queens Award 2013 and Good housekeeping 2013 and 2017 alongside having an efficiency A rating of 90.1% comes in 4 different output options – 15kW, 18kW, 24kW and 30kW.
The 4 output options enables the boiler to suit all size homes with 2 bedrooms, 4 bedrooms and 5 plus bedrooms.
This System boiler is lightweight, will live in a standard kitchen cupboard and is an all in one boiler without needing a water tank or hot water cylinder. System boilers are great for homes which require a high demand of water to multiple taps at once.
The price of this will start at around £800 including VAT and depending which size output your Gas Safe engineer recommends you need to run your home comfortably will alter the cost. Always remember the price does not include installation fees which will be an extra cost.
If you would prefer your boiler to include installation fees, go to boilercentral.com
Boiler Central also offer the option to have your boiler fitted before you pay a penny!
This boiler comes with a 7-year parts and labour warranty.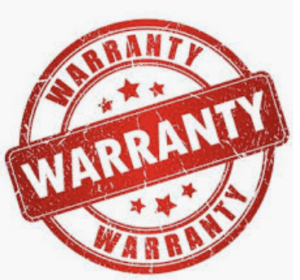 Always remember to follow the warranty guidelines which you can see here to keep you warranty valid for the full period.
The Logic+ System boiler comes with optional flues, a large display which is digital, LPG conversion kit so you can decide which fuel you run off, inbuilt frost protection and PRV wall outlet pipes.
The boiler is also fully modulating which will keep fuel bills as low as possible, easy to access and service and can connect to the following efficiency enhancing controls – weather compensation kit and Ideal system filter.
The boiler is environmentally friendly and recognised by the Energy Saving Trust.
Ideal Logic+ System boiler Overview
MODEL
TYPE
DIMENSIONS
MAXIMUM FLOW RATE
OUTPUT
EFFICIENCY RATING
TYPICAL PRICE
Logic + System 15
System
H – 740 mm
W – 445 mm
D – 330 mm
N/A
15 kW
A 90% AND ABOVE
£780
Logic + System 18
System
H – 740 mm
W – 445 mm
D – 330 mm
N/A
18 kW
A 90% AND ABOVE
£810
Logic + System 24
System
H – 740 mm
W – 445 mm
D – 330 mm
N/A
24 kW
A 90% AND ABOVE
£850
Logic + System 30
System
H – 740 mm
W – 445 mm
D – 330 mm
N/A
30 kW
A 90% AND ABOVE
£870
BOILER INFORMATION
Compact
Ease of Installation
Digital Display
Ease of Use
SEDBUK A Rating
Lower Gas Bills
Various Kw Heating Output – 15KW, 18KW, 24KW and 30KW
Various Home Sizes
Good range of controls
Ease of Use
Built in Frost Protection
Reducing maintenance & care costs
Which Rating 55%
Based on reliability, satisfaction & ease of repair
The boiler comes with a standard 7 year guarantee on parts and labour.
Peace of Mind
Conclusion:
The Ideal Logic+ System boiler is lightweight, doesn't take up large amounts of space, is simple to service/install and is well recognised for high efficiency.
The user-friendly controls and the decent 7-year warranty also excel this high demand water system.
The only downside is the Ideal Which? score of 55%.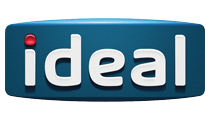 Always check with a registered Gas Safe engineer before purchasing a boiler.
If you would like a boiler quote or any information click here