Ideal Logic Max Combi Boiler
An efficient and productive Ideal Logic Max Combi which came out in 2018 is the perfect house companion. Complete with a 10 year warranty, the Logic Max Combi is the staple of modern heating engineering.
A Combi boiler is also referred to as a combination boiler; it uses its power to heat up on demand, and does not require the traditional boiler tanks that store the water. This gas boiler can also use LPG fuel for the homes which are not connected to gas supply.
This means less waste, less time waiting and a more energy efficient system.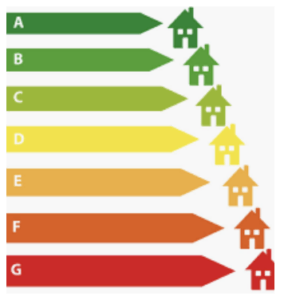 A qualified Gas Safe engineer will most likely survey your home to ensure this is the correct boiler for your home. If you would prefer to find the best boiler for your home online, simply go to boilercentral.com
Boiler Central will ask you 9 questions about your home, within 20 seconds they will suggest the most efficient, cost effective boiler for your home.
Boiler Cost:
The Ideal Max Logic Offers three output flow rates- 24kW, 30kW or 35kW.
The price will depend on which size output you need to run your home effectively and efficiently. Your Gas Safe engineer will decide which size you need.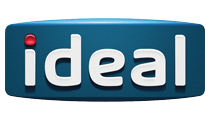 The 24kW which would suit a 2 bed home would start around £890, the 35kW would suit a 5 bed home would start around £1200.
Remember the installation fees are not included in the price.
If you would prefer to have your boiler fitted before you pay a penny and also include the installation fees, go to boilercentral.com
Suitable for My Home:
This combi boiler which could also be know as a combination boiler is a single unit system which will heat the water up when it is needed.
Combi boilers can be located in a kitchen cupboard. If you need water to numerous taps at once a combi boiler could struggle, you may be better with a system boiler.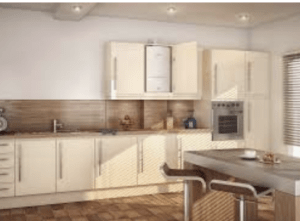 Your Gas Safe registered engineer will decide if this is the best boiler for you.
Efficient Boiler:
The answer is yes, this boiler has an ErP A rating for Both heating and hot water, meaning your your fuel bills will be as low as possible and you will be environmentally friendly.
Controls:
Controls included enable you to adjust the temperature and the display will alert you if a fault code occurs and gives the option for you to call an engineer.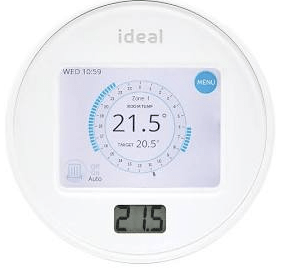 The pressure gauge is placed on the panel at the front and the boiler covers you for winter by having inbuilt frost protection. An LPG fuel conversion kit can connect to this boiler as well as Touch Connect smart thermostat which enables you to control your system wherever you are from your smartphone or tablet.
Warranty on this Boiler:
Warranty is great for peace of mind in case any issues occur, the Ideal Logic Max Combi comes with a parts and labour warranty of a lengthy 10-years. Read the warranty guidelines here to ensure you keep the warranty valid.
Conclusion:
Overall this is a great quiet combi boiler which can be used with gas or LPG.
The efficiency rating will lower energy bills and improve carbon footprint.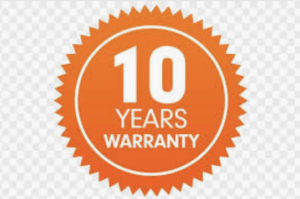 Ideal are well known for reliable performance boilers and this boiler also includes a lengthy 10-year warranty.
This boiler who isn't going to break the bank is an overall great purchase.
If you would like a boiler quote or any information 
click here