MODEL
TYPE
DIMENSIONS
MAXIMUM FLOW RATE
OUTPUT
EFFICIENCY RATING
TYPICAL PRICE
Megaflo System 15 HE A

System

H – 780 mm
W – 450 mm
D – 345 mm

N/A

15 kW
A 

£667.4

Megaflo System 18 HE A

System

H – 780 mm
W – 450 mm
D – 345 mm

N/A

15 kW
A 

£667.4

Megaflo System 24 HE A

System

H – 780 mm
W – 450 mm
D – 345 mm

N/A

24 kW
A 

£801.22

Megaflo System 28 HE A

System

H – 780 mm
W – 450 mm
D – 345 mm

N/A

28 kW
A 

£828.28

Megaflo System 32 HE A

System

H – 780 mm
W – 450 mm
D – 345 mm

N/A

32 kW
A 

£849.6
Boiler Information

SEDBUK Band A
High Energy Efficiency
NOX Class 5
Environmental friendly
Provides instant hot water
User comfort
Major components are already built into the boiler
Easy installation
No expansion tank in the loft or air ventilation required
Sitting Flexibility
Simple rotary controls for easy operation
Easy to use
Extensive flue options
Fitting Flexibility
Pre-plumbing Jig
Easy installation
Standard 2 year Warranty
Peace of Mind
Our thoughts on the Baxi Megaflo System HE A: 
One of our favourite facts of this boiler is it has a range of 5 different flow rate outputs starting from 15kW to 32kW; therefore, it could be fitted in most variation size properties.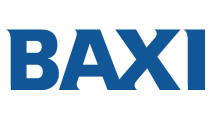 Due to the boiler coming with the sealed system pump, the radiators will not lose heat if a lot of hot water is being used at the same time.
The major advantage with this boiler is that the large components such as the pump and the expansion tank are fitted in the boiler, taking up less space than an original System boiler. Usually, these components would have to live in an airing cupboard. This boiler measures at: 78 cm x 45 cm x 35 cm.
Another advantage is, if you don't have a gas supply to your house, the boiler can be converted to run off LPG, great for remote locations, or non-natural gas towns.
If you would like a boiler quote or any information 
click here