MODEL
TYPE
DIMENSIONS
MAXIMUM FLOW RATE
OUTPUT
EFFICIENCY RATING
TYPICAL PRICE
Duo-tec Combi 24 GA

Combi

H – 763 mm
W – 450 mm
D – 345 mm
9.8 l/min
24 kW
A 

£752.66

Duo-tec Combi 28 GA

Combi

H – 763 mm
W – 450 mm
D – 345 mm
11.5 l/min
28 kW
A 

£874.37

Duo-Tec Combi 33 GA

Combi

H – 763 mm
W – 450 mm
D – 345 mm
13.5 l/min
33 kW
A 

£964.37

Duo-Tec Combi 40 GA

Combi

H – 763 mm
W – 450 mm
D – 345 mm
16.4 l/min
40 kW
A 

£1014.36
BOILER INFORMATION

User friendly controls
Easy to use
SEDBUK A Rating
Lower gas bills
Modulation ration 1:7
Fewer ignitions required, greater reliability
Various Kw Heating Output – 24kW, 28kW, 33kW & 40kW
For different sized homes
NOx emissions are ultra low
The best
Frost Protection
Safety
Modulation Ratio Of 1 : 7 – Resulting in high reliability and smoother running
Fuel efficient
Cuts Energy Bills
Fuel efficient
Gas Adaptive Controls – Deliver Optimum Combustion Levels
Ease of use
2 speed pump
Equals a 40% reduction in electrical consumption per year
Multi fit GasSaver
Recycles the heat from the flue gases which would normally be wasted
Two year warranty
Peace of Mind
Conclusion on the Baxi Duo-tec GA:
Our thoughts on this updated, compact, lighter gas boiler than the Baxi Duo-tec Combi. Great that this system is easy to locate for homes with less space and powerful enough to run larger homes with different output flow rates.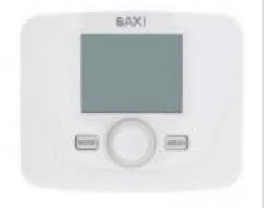 It is brilliant that it can be fitted to the latest updated technology such as uSense, as well as it is known to be quick at heating radiators. Nobody wants to come home to a cold home but doesn't want to waste energy and money either. With uSense, and this Baxi boiler range, both those problems are solved.
The seven-year warranty is also good to know. Not the longest on the market but not the shortest either.
Overall this is a well-rated Baxi combi boiler.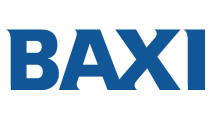 If you would like a boiler quote or any information 
click here