Which are the most energy efficient boilers?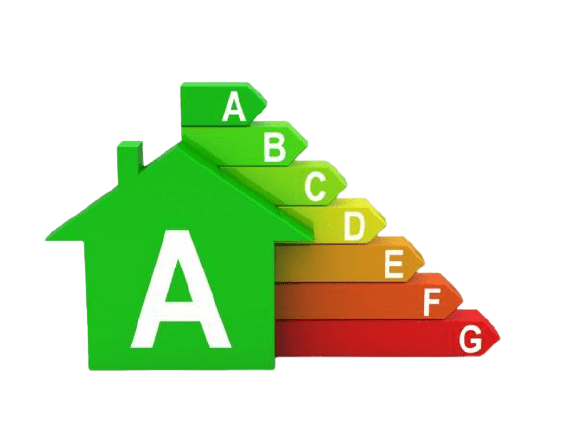 Energy-efficient boilers are a no-brainer. You're going to save money while also reducing your carbon footprint. But how can you maximise energy efficiency? And which are the most energy-efficient new boilers currently on the market?
Compare boiler prices online in just 20 seconds – Click here
Are combi boilers more efficient than system boilers?
No is the short answer. You might also be wondering if switching to a combi from a system boiler will make any difference to the cost of running your central heating but this isn't the case unless your hot water demands have really changed.
In this guide, we're going to answer all your questions. We're going to help you with all the information you need to know about how to ensure high levels of boiler efficiency while also making some recommendations for the most efficient boilers from a range of suppliers.
A rated energy efficiency boilers
Every new boiler in the UK must be A rated or above this means that the boiler runs at 90% effeciency or more. Here is a quick guide on energy efficiency so you can see the difference between each rating. Most old boilers are not energy efficient and can be rated as low G, so swithching to a new A rated boiler can save you £100's of pounds every year.
Efficiency Ratings
A 90% or abouve
B 86%-90%
C 82%-86%
D 78%-82%
E 74%-78%
F 70%-74%
G 70% or below
What is an energy efficient condensing boiler?
Condensing boilers use the generated heat more efficiently. That's because when a fuel is burnt to produce hot water, gasses are released, and these are usually released through the flue. That then means that in a non-condensing boiler, all the heat within those gasses is also lost resulting in higher heating bills to keep your home warm.
How do condensing boilers work?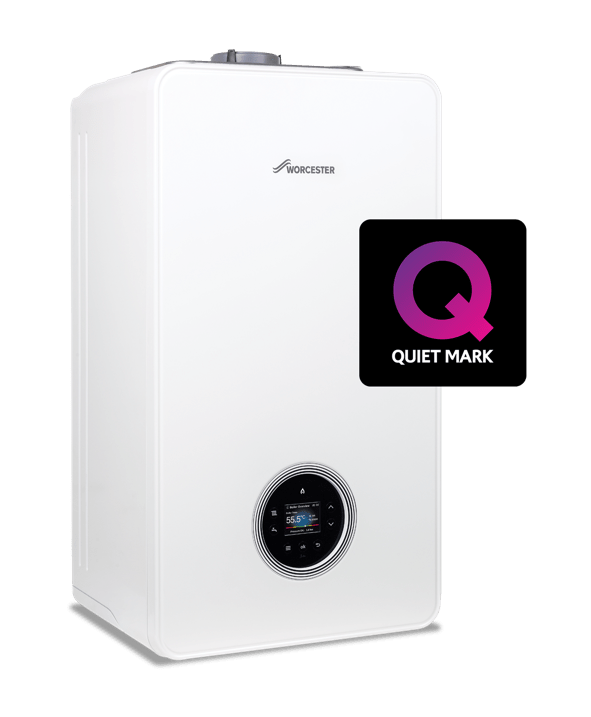 In a new condensing boiler, those hot gasses are prevented from escaping and are instead fed back into the system. There they pass through a heat exchanger and then into the primary circuit. From that point, the heat is either moved to the second heat exchanger to provide heat to your radiators or it goes through to the hot water system.
Being able to capture the heat that was going to escape through the flue means that when a boiler can use condensing mode there will be much higher levels of efficiency compared to non-condensing boilers.
It's not unusual for a condensing combi boiler to achieve well over 90% efficiency, while a non-condensing boiler will struggle to get to 75%.
Benefits of new condensing boilers and high efficiency
There are two key benefits of condensing technology, lower energy bills and lower emissions.
Lower energy bills
When those hot flue gases are recycled, you'll need to use less energy to supply your home with heating and hot water. That then means that your energy bills are going to be lower. In fact, the Energy Saving Trust estimate that you could save between £45 and £300 every year!
Lower carbon emissions
We all know the importance of lowering our carbon footprint and ensuring that your boiler using condensing technology is a great way of achieving that goal. That's because by burning less fuel, the emissions will be lower, and so that makes a condensing boiler a more environmentally sound proposition.
So, not only a more efficient boiler but also kinder to the environment as well.
Which boilers are the most energy efficient?
| | |
| --- | --- |
| New Boiler | Energy Rating |
| Worcester Bosch Greenstar 2000 25kw Combi Boiler | A-rated 90% or above |
| Worcester Bosch Greenstar 4000 30kw Combi Boiler | A-rated 90% or above |
| Worcester Bosch Greenstar 8000 Style 35kw Combi Boiler | A-rated 90% or above |
| Viessmann Vitodens 050-W 25kw Combi Boiler | A-rated 90% or above |
| Viessmann Vitodens 100-W 30kw Combi Boiler | A-rated 90% or above |
| Ideal Logic Plus 30kw Combi Boiler | A-rated 90% or above |
| Ideal Vogue Max 26kw Combi Boiler | A-rated 90% or above |
Are condensing boilers the same as a combi boiler?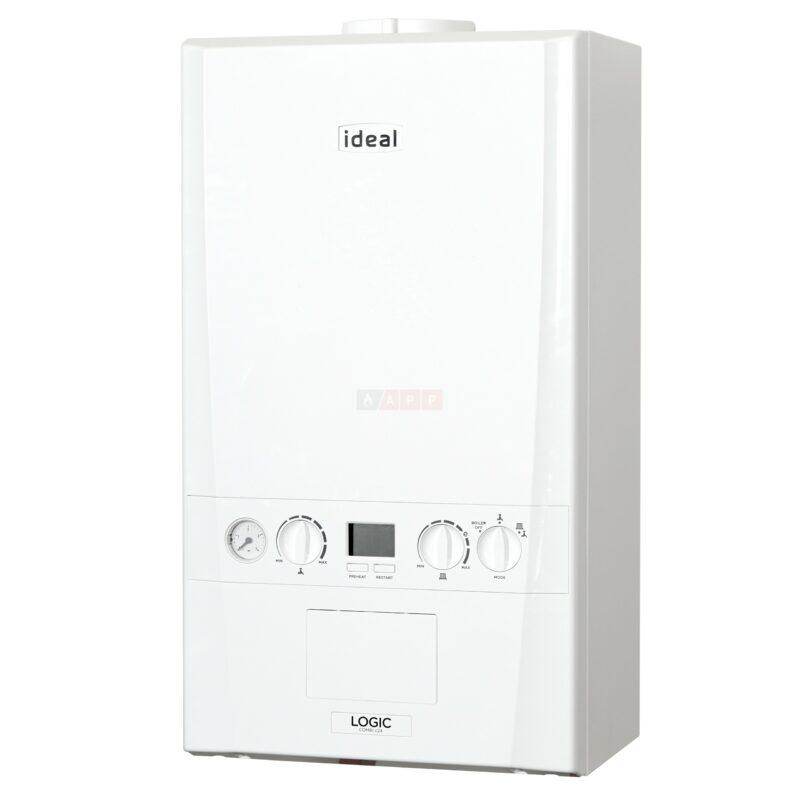 It's not unusual to see combination boilers being promoted as condensing. This probably happens because just as condensing technology became popular, there was also growing popularity for the combi boiler.
Condensing is the process that enables the recycling of heat found in waste gases. A combination boiler is a system that allows for the heating of water on demand. That means that it doesn't need a cold water storage tank or a hot water cylinder.
What is a boiler efficiency rating?
The efficiency of a boiler is measured by how much of the energy it uses compared to how much is delivered as heat for your home. So, that means that if a boiler is promoted as being 96% efficient, then only 4% of the energy used to create the heat is lost during the heat production process.
ErP rating for boilers
The domestic boiler is also given an efficiency rating from A, the most efficient, down to G, the least efficient. However, don't be too swayed by this rating as in the UK all new heating systems need to have an A-rated condensing boiler!
The only time this information might be useful is if you move into a property that has an old boiler installed. Then understanding just how inefficient it is will help you decide whether to get it replaced with a new boiler that offers an improved efficiency rating.
A- G efficiency rating for boilers
A – efficiency level of 90% and above
B – efficiency level of 86-90%
C – efficiency level of 82-86%
D – efficiency level of 78-82%
E – efficiency level of 74-78%
F – efficiency level of 70-74%
G – efficiency level of below 70%
So if you do find yourself with a G rated boiler in your new home, over 30% of the energy paid for is being lost! Find out more about energy efficient boilers here at energysavingtrust.org.uk
SEDBUK and efficient boilers
Standing for seasonal efficiency of domestic boiler in the UK, SEDBUK gives each boiler a percentage score rather than a letter. Those systems that are highly efficient will have a higher score making it easy to make comparisons when you're looking for a new boiler.
Gas engineers warn though that a percentage or two difference in the boiler efficiency ratings doesn't make a huge difference to the bill, especially if it's not the right boiler for your home.
What about fuel type?
If you're on the mains network, then a gas boiler is likely to be the cheapest option for you. Modern gas boilers, as the most popular form of heating, offer a wide range of choices for different sizes of home.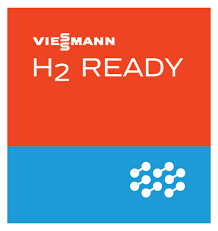 If gas combi boilers aren't an option, then you may need to look at alternatives such as oil boilers and LPG but these are likely to be more expensive to run.
There is also a growing range of choices in sustainable fuels including wood and pellets. However, these can mean high prices initially for the purchase and installation and then in the cost of fuel to meet your heating demands.
Ways of improving boiler efficiency
Even a new boiler can do with a helping hand to enable them to reach top levels of efficiency. While heating engineers will be able to make some recommendations, here are some of our top tips. If you have an older boiler then getting a new boiler quote will show you just how much you can save!
Flue gas heat recovery
Even with the boiler using condensing technology, there is still going to be some heat loss through the flue system. A passive flue gas heat recovery system can recapture some of this lost energy within the hot gases and is then used to heat your hot water supply.
This recovery system is though only available for a combi boiler as the heat recaptured is used to heat the on-demand hot water system.
Thermostatic radiator valves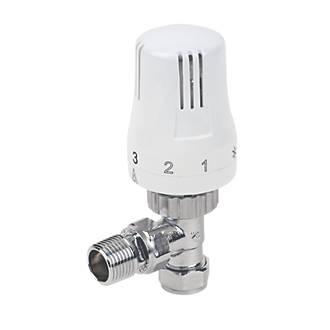 Thermostatic radiator valves allow you to control the temperature of a room by automatically adjusting the amount of hot water in the radiator. This then means that you have more control of the temperature for every room in the house rather than relying on a room thermostat
Most of us prefer a bedroom that's a little cooler than the living room, with thermostatic radiator controls you can create different zones and temperatures throughout the home. That results in a highly efficient way of setting up a new boiler.
If you don't already have these in place, the good news is that you'll be able to fit them without calling in a heating engineer.
Programmer and room thermostat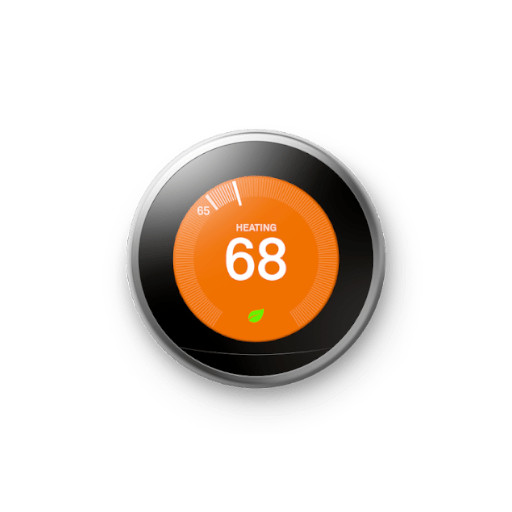 It should come as no surprise that the more control you have over your central heating, the easier it becomes to improve boiler efficiency. The most efficient heating system is often one that's controlled through a smart thermostat.
These systems allow you to manage the heating controls via your smartphone or tablet. Then, no matter where you are, you can switch the heating on or off. The smartest systems also detect when windows have been left open when the heating is on and when there's no one at home.
As a result, smart technology and its heating controls can greatly enhance energy efficiency.
What type of boiler is the most efficient?
If you're looking to replace your boiler then you might be wondering which of the three most common boiler types will offer the best levels of boiler efficiency. Thankfully modern boilers are able to offer efficiency over 90% no matter how they produce the heat.
Combi boilers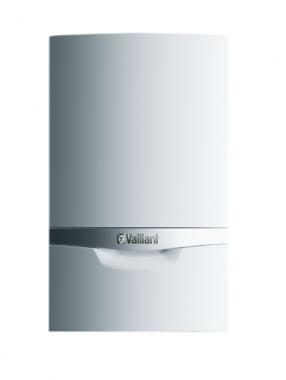 The vast majority of modern boilers are now energy efficient combi boilers. Because these boilers heat water on demand rather than storing it in a hot water cylinder, there is no opportunity for the water to lose heat while it's waiting to be used.
However, even the best combi boiler can struggle to meet the needs of the central heating system in larger homes and where there is more than one bathroom.
System boilers
System boilers also take their cold water supply directly from the mains but unlike the combi boiler, they then store the water once it's heated. Even the best of hot water cylinders is going to allow the lose of some heat when storing the hot water though they have become a more efficient heating system over the years.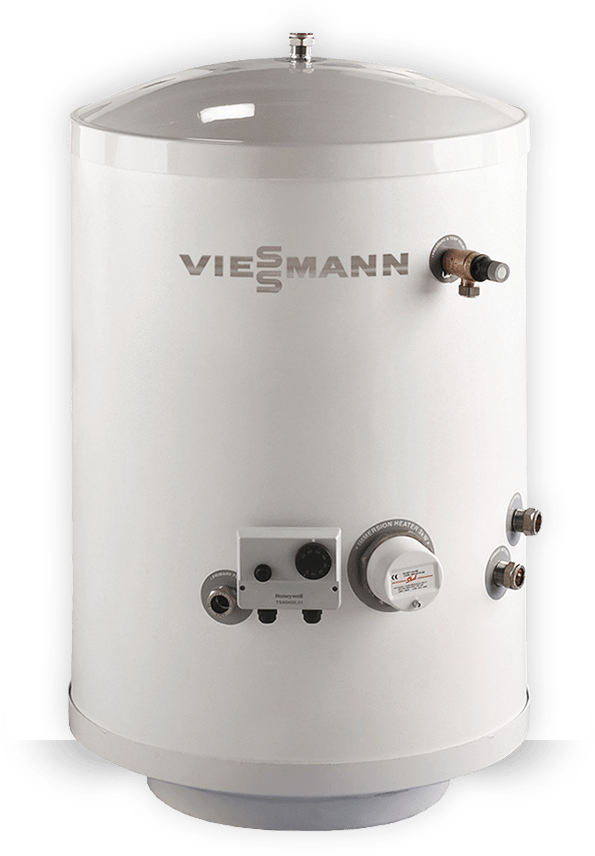 The system boiler is able to meet the heating and hot water demands of larger homes and can cope with multiple bathrooms being in use at the same time.
Regular boiler
The regular boiler like the system boiler preheats the water and then stores it in a hot water cylinder. Where the difference comes in is that this heating system takes its water supply from a cold water tank rather than directly from the mains.
Although not as popular as they used to be it's not unusual to replace an existing boiler with one of the same type for a cheaper installation process. As with any heating system, modern condensing boilers can achieve much higher levels of efficiency compared to older boilers so you can save on your fuel bills by installing a new boiler.
You might also see these types of heating systems being called conventional boilers or a heat only boiler.
Making sure you get the right size of boiler helps efficiency
So, you've narrowed down which type of boiler that you need, next you need to consider what size of boiler is needed. Boiler size is assessed by its heat output and that's then measured in kilowatts.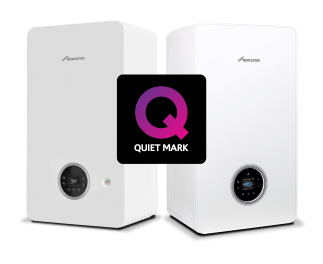 It used to be recommended that homeowners should go for a larger boiler than they really needed. That was to allow for the heat that was lost through the boilers low levels of energy efficiency. However, the larger the boiler is, the more energy that'll be used to heat your home.
Now, the most energy efficient boiler types lose very small amounts of heat there's no longer any need to upscale the boiler size. That then means that getting an efficient boiler is only one half of the equation, it also needs to be the right size, then you'll get the energy saving.
If you're not sure what size of boiler you need, then get a free quote for your new boiler replacement.
Which are the most efficient boilers?
Viessmann Vitodens
The Viessmann Vitodens 100-W is this manufacturers top selling gas boiler and it's highly efficient, achieving an efficiency rating of 94%. This makes it a great option if you're currently looking for a new boiler.
Some of the key features include: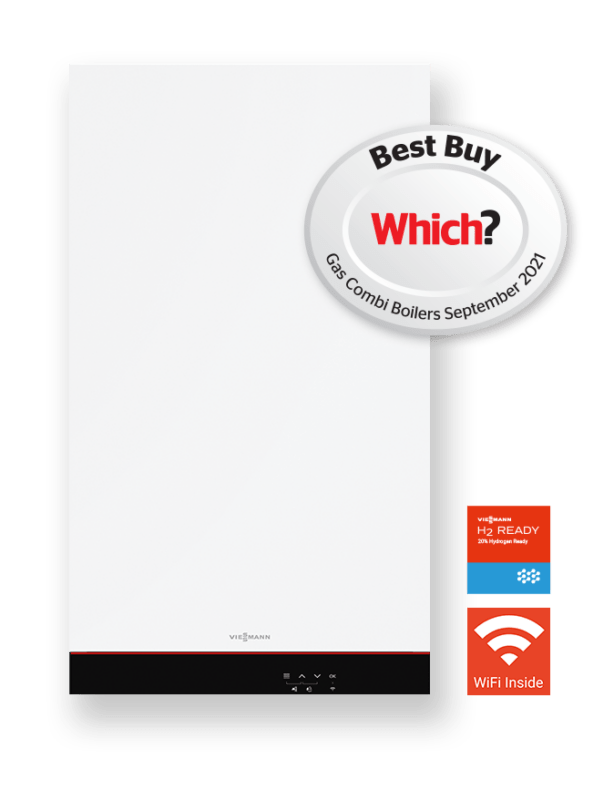 Inox-Radial heat exchanger
The heat exchanger is responsible for efficiently converting the energy into heat.This highly durable and highly quality stainless steel component is corrosion resistant and highly durable.
Lambda Pro combustion control
This automatic system can adapt to all different types of gas resulting in highly efficient combustion and clean operation.
Wireless connectivity
The Vitodens 100-W comes with winless connectivity so that it can operate through the Vicare app. That means that you control the boiler temperature, heating and hot water all through your smartphone.
We have a complete guide to Viessmann boiler prices to help you in choosing your new boiler.
Worcester Bosch Greenstar 4000
Achieving 94% efficiency, the Greenstar 4000 is one of the most efficient boilers and it comes from the highly respected Worcester Bosch group.
Key features include:
Quick tap water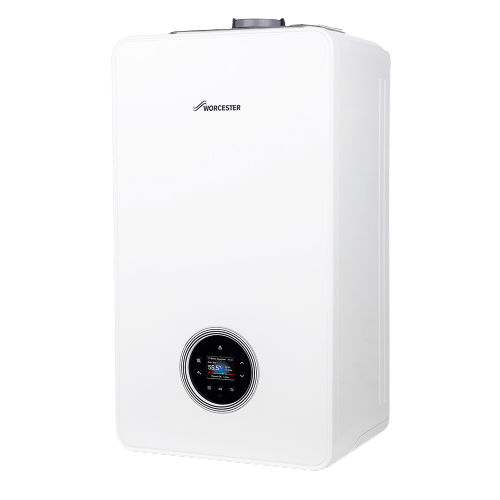 When you're waiting for the hot water to come from the tap, you're wasting water and fuel. With the quick tap function you turn the hot tap on and then off again, then wait thirty seconds. When you reopen the tap you immediately get hot water.
Wireless connectivity
The Greenstar 4000 features wireless connectivity with the Bosch EasyControl system. You'll be able to a choice individual room control along with regular reports on energy use. It also connects with Amazon Alexa to be able to set up your heating via voice controls.
Curious about how much this might cost? Have a look at our guide to Worcester Bosch boiler prices.
Vaillant ecotec
The Vaillant ecoTEC performs with an efficiency level of between 90 and 92%, so not the most efficient boilers but they have other key features that make them a serious consideration.
85% recyclable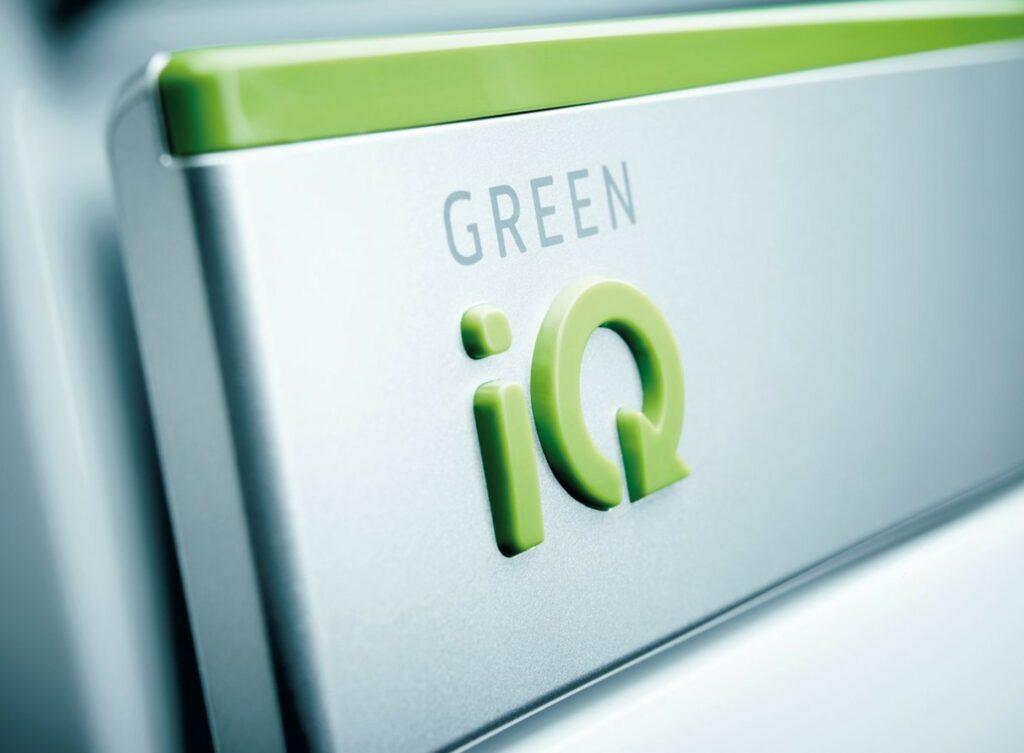 With 85% of its parts being recyclable the Vaillant ecotec that has some very strong green credentials.
Compatible with vSMART™
Being able to control your boiler via your smartphone will result in energy savings. No matter heading out for the day and then realising that you've left the heating on! Going to be late home? No problem you can delay the eating coming on till later in the day.
Four different power outputs
When you have a range of power outputs to choose from, then you can make sure that you're not paying for energy usage that's just not needed for your size of home.
Which boiler is right for my home to save money?
As you've seen, getting an efficient boiler means taking into account the heating requirements for your home. While the efficiency rating is a good starting point, what's the right new boiler for someone else, might not be the right choice for you.
So the next step in getting a new heating system is to compare boilers that meet your requirements. The quickest and easiest way of doing that is to get a free quote. Provide a few details of your home and heating requirements, and you'll find the perfect boiler for your home.
Get your new boiler quote now!