Ideal Logic Boiler Review: Another Fantastic New Boiler from Ideal

As we have discussed when doing Ideal Boiler Reviews, We find that the latest Ideal range is offering great quality at a highly competitive price. 
From the integrated features not found on most other boilers, to the warranties giving you peace of mind and the confidence that Ideal are offering a highly reliable product. 
There are a lot of boilers available in the Logic Boiler Range, however we think it best to provide a review of the most popular model. This is the Ideal Logic Plus 30kw model. 
There are many reasons for this, but overall this boiler will be suitable for most homes with up to 3 bedrooms in the UK. This is at a price that is affordable and more competitive than a comparable Worcester-Bosch Greenstar boiler.
Why the 30KW Plus model compared to Ideal's lower price standard Logic boiler?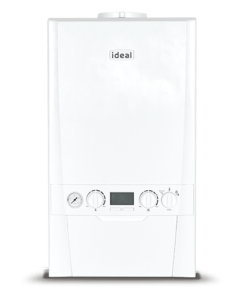 Why? Because the standard logic boiler only offers a 2 year warranty. The plus doesn't cost a lot more when looking at the scope of new boilers. Plus, you get a no-hassle 7 year warranty with all the logic plus range boilers which could save you a lot of money in the long run. 
All this with an A-rated, ERP compliant boiler with over 91% efficiency. 
Main Features in our Ideal Logic Boiler Review: The Logic Plus 30KW

The Ideal Logic Plus Boilers are compact in size and have the ability to fully modulate down to as low as 4.8kW, the Logic+ combi also provides excellent energy savings compared to other boilers,  making it the perfect choice for new boilers or boiler replacement installations.
Other Benefits:
Compact cupboard fit.
Energy Saving Trust endorsed.
7 year parts and labour warranty & 10 year warranty on heat exchanger!
Low weight. (starting from 29.2kg)
LPG conversion kit. (available only on this 30kW)
Wide range of additional flues available.
PRV wall outlet pipe is included.
Concealed pipe connections.
Frost protection integrated.
Fully modulating operation to low outputs
Concealed pipe connections
Boiler frost protection
Preformed copper tails
Universal condensate connection
Something that is available as standard on most boilers is the integrated frost protection. 
This is an incredibly important feature for those cold winter nights and is a welcome addition to the Ideal Logic Plus Boiler. 
What is Integrated Frost Protection?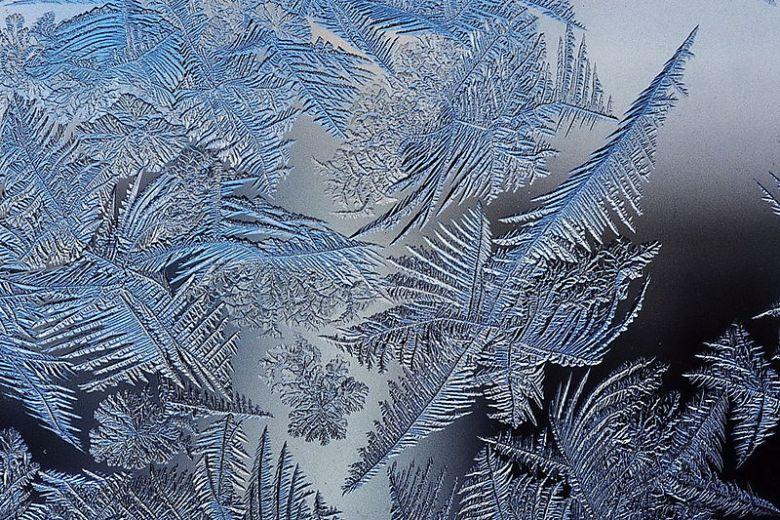 During the winter, the especially cold nights can cause the water in your boiler's heating system to drop below a certain temperature. 
With an ideal Logic Plus boiler the system's heat will automatically kick in and heat up the piping to prevent them from freezing. 
This is incredibly important for the life and performance of your boiler system. If you have had a burst pipe in your system or the boiler has locked up, then you know the problems and costs this can cause.
This is now almost entirely preventable with the frost protection feature in the new Ideal Logic Plus boiler systems.
Pricing, Comparison to Worcester Bosch Greenstar 30i. 
Compare Boiler Quotes look at a lot of brands in the course of our reviews and research. We look at Viessmann, Vaillant, Baxi, Vokera, Ideal, etc. The most well known boiler in terms of people's perception however, is the Worcester-Bosch Boiler Systems. 
These Worcester-Bosch series of boilers are known for efficiency and reliability and so they are what other brands are compared to. 
Let's compare the equivalent Worcester-Bosch Greenstar 30i, to the Ideal Logic Plus 30KW Version.
Feature at a Glance:
 For those looking to compare both boilers and see what's best for you, then you probably want to get down to the nitty gritty. Here's the lowdown on both boilers. 
Let's start with the Ideal Logic Plus 30KWH: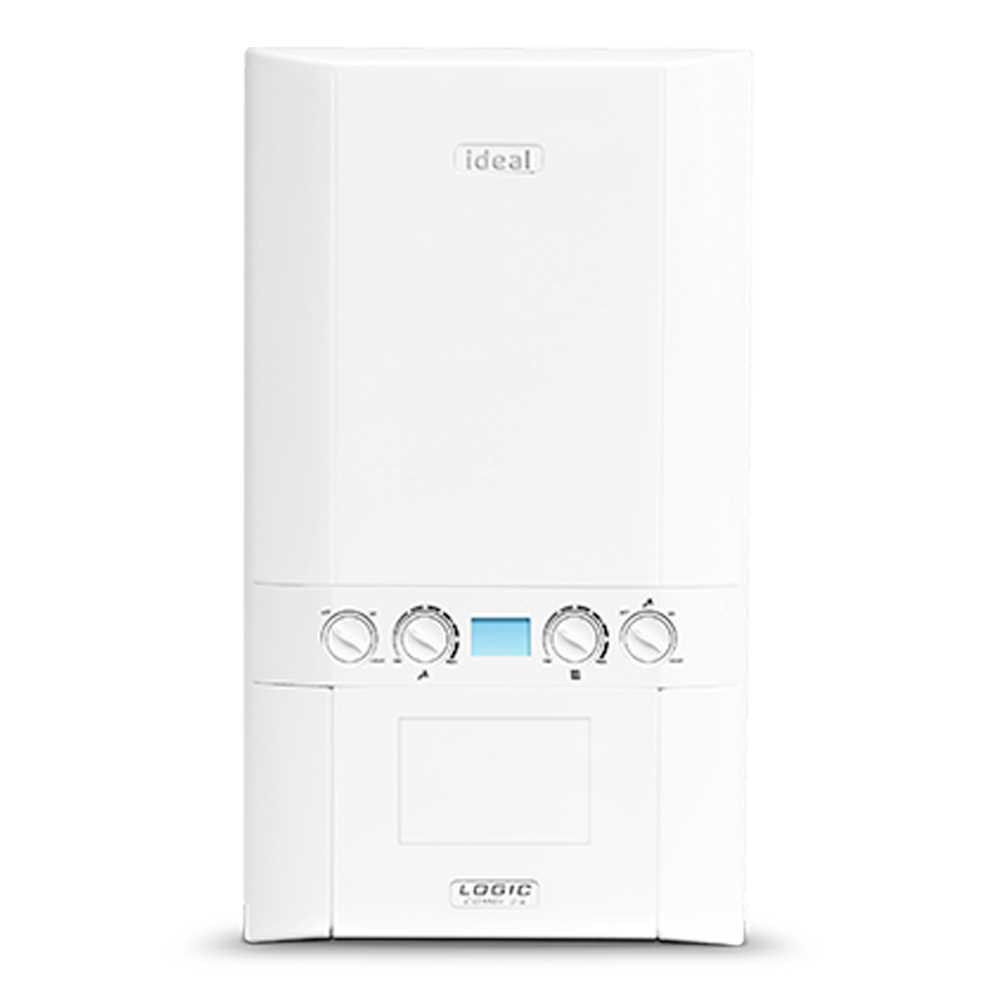 Output: 24.2kW
Hot water Flow Rate: 12.4 litres per minute
Ideal for: Average 3-bedroom home  (1-3 bedroom homes)
Guarantee: 7 years (or 10 years with some accredited installers*)
Size: 700mm x 395mm x 278mm
ERP rating: A, 91% efficiency
And…the Worcester-Bosch 30i:
Output: 24kw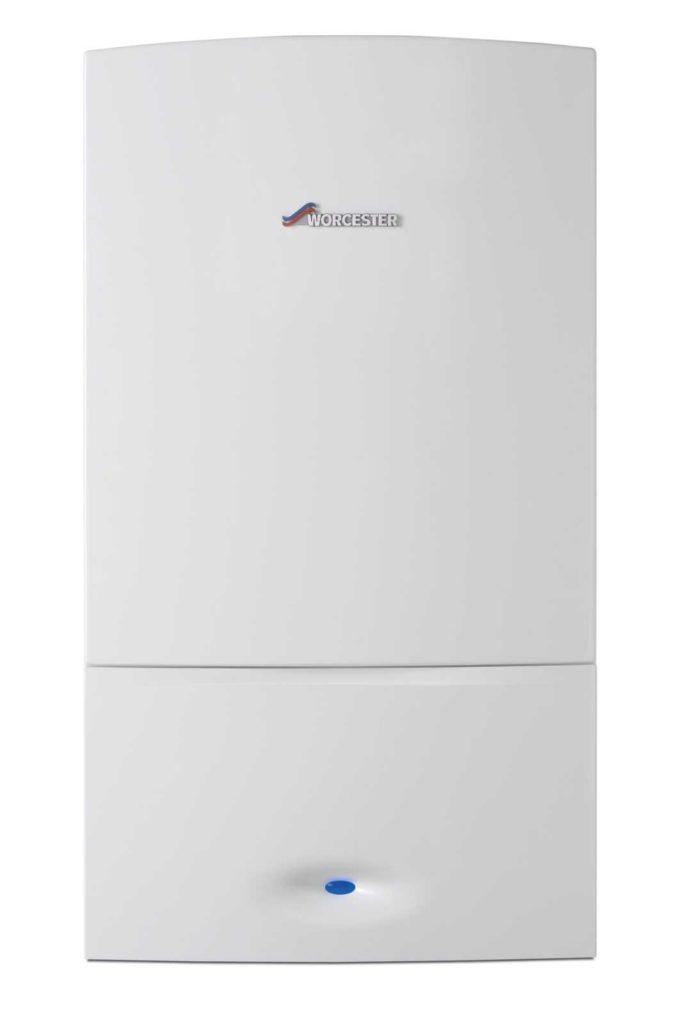 Hot Water Flow Rate: 12.3 litres per minute
Ideal for:  2 – 3 bedroom house 
Guarantee: 8 years (when fitted by a Worcester Bosch accredited installer and with Worcester Bosch filter )
Size: 710mm x 400mm x 330mm
ERP rating: A, 93% efficiency
As noted in the features, in order to get the full warranty on offer from Worcester-Bosch, you will need to use their own controls and filters. You will also have to have the boiler installed by a certified Worcester-Bosch engineer. Only then can you be eligible for the full 8 year warranty. 
This equates to the Worcester-Bosch boiler being more expensive than the Ideal logic Plus Boiler. 
When we looked into this more deeply, comparing installation costs for both boilers, the Greenstar 30i is more than £300 more than the Ideal Logic Plus. 
We know there is no arguing the quality or reliability of Worcester-Bosch boilers however if you look at the additional costs there are logical paths to a much more cost friendly purchase. 
For example, the average cost for installation of a Greenstar 30i in the UK is around £2000. 
The average cost for installation of an Ideal Logic Plus 30KWH, is around £1700. 
With the money you save, you can pay for a reliable Boiler Cover with annual servicing included for an entire year! (get a boiler cover quote from our recommended provider here)
So what's our Conclusion?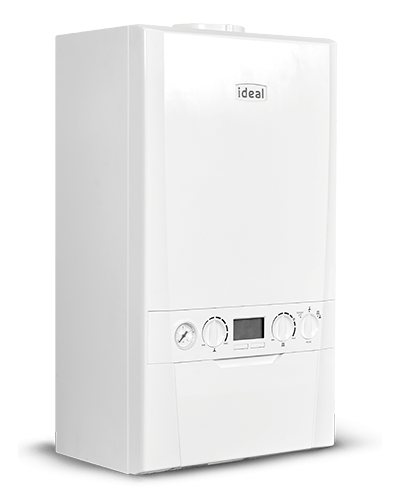 With our Ideal Logic Boiler Review being an in-depth and well researched article piece, we can highly recommend it when compared to the Greenstar 30i. This is because the cost ,warranty, efficiency, and reliability make it a fantastic home boiler choice and it doesn't require a certified Ideal boiler engineer to activate the warranty as the Worcester-Bosch series does. 
We can also recommend a boiler installation company and quote provider who in our experience, has always offered exceptional customer service, fast installation, and amazing boiler cover that will keep your system running well for years. 
This is Boiler Central, with installation from Yorkshire Boilers, A highly rated trustpilot boiler company. You can get your quote on a new boiler installation by answering 9 simple questions about your home, choose your new boiler, book an installation date, and get flexible financing all in 10 minutes from the comfort of your home!
Click here for your boiler quote">new boiler quote and save time, money , and headaches on your new boiler system.