Electric Boiler Reviews: What Are They, and How do They Work?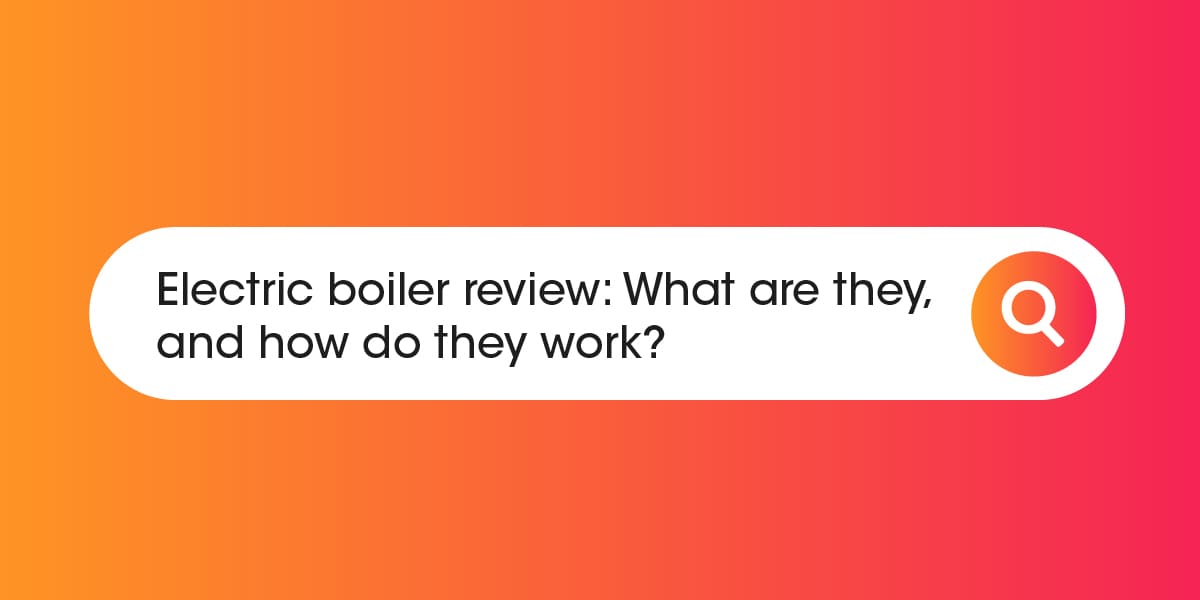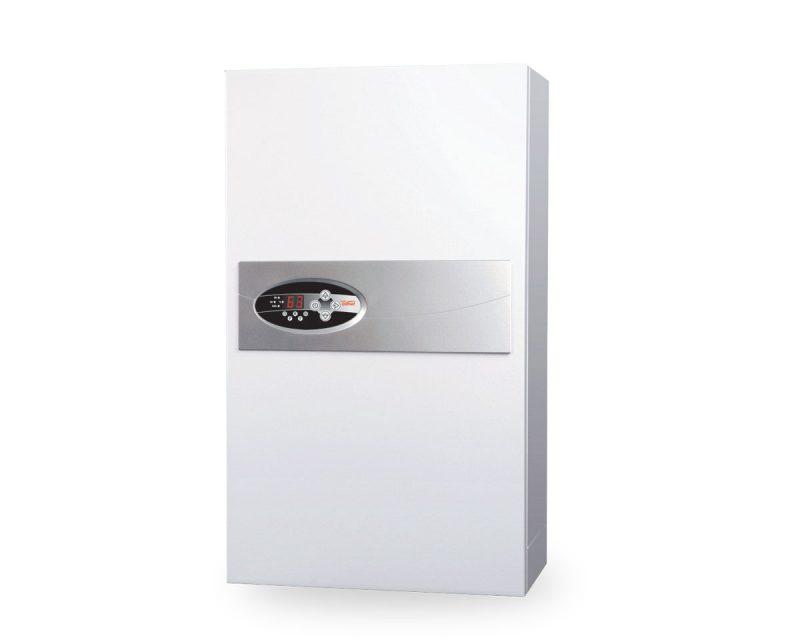 Electricity may be expensive, but if your home is not connected to a gas grid, or you don't have room for an oil tank, then perhaps you need to consider another source of home heating and hot water production. You may therefore want to consider electric boilers which can be a great alternative. 
When it comes to finding a good electric boiler, there are several manufacturers and models to compare. Compared to Combi, Regular, or System Boilers, they are relatively easy to install. They are similar to other systems in their output but they do require annual maintenance, they can also provide a way to save money in other areas especially in the installation and green benefits available from many local governments. 

Electric Boiler Reviews: Key Benefits and Consideration
Since electric boilers do not need to burn fuel to generate heat, they do not lose energy and some systems have astonishing efficiency ratings of 100%. Considering this fact that they do not need gas or to burn a fuel internally to generate heat, no heat is lost as waste from the chimney or chimney flue. 
One has to also consider that more than 2 million homes in the UK do not have access to a main gas supply, meaning that electric boilers are the only way to provide central heating and hot water.
If your house is in a listed building or even if you do not want an unstable gas being pumped through your home then you are not alone. Especially after seeing the news of regular gas explosions, meaning there are many reasons why it is impractical, unsafe or too expensive to install a gas supply. These reasons such as lack of space, poor ventilation and the cost of gas are why people are looking into Electric Boiler Reviews. 
Choosing a high quality electric combi boiler saves you money, but there are other additional costs to consider such as the fact that the operating costs of an electric combi boiler are higher than those of a gas boiler due to the price of electricity. 
Although gas is quite cheap for other types of boilers, the efficiency is lower than with an electric boiler.  This is because one has to burn more gas than is needed to generate the same amount of heat that an electric boiler can produce. 
Other considerations to take note of is that should you need to, you will have to repair your electric combined boiler by a trained specialist with less available parts and more cost for repairs than a gas system. 
Green Benefits of Electric Boilers: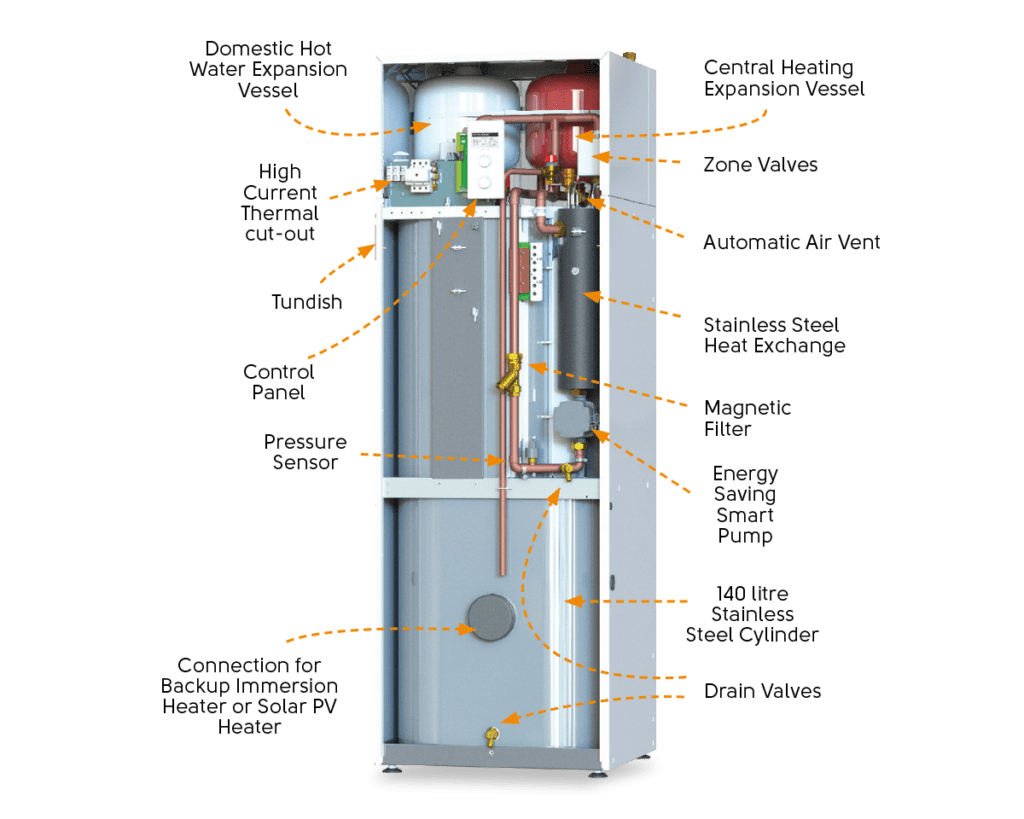 The government is also trying to help those making green investments in their homes by making electric boilers more affordable and environmentally friendly.
 Homeowners who care about the environment and who live in one of the 2 million homes in Britain that are not connected to a gas supply could consider installing an electric combined boiler.
 If you have a small house and are limiting your storage space, this could be the right choice for you, especially if you are making major investments in your home's energy efficiency and conservation. 
To help meet green targets, British homeowners are being encouraged to replace old boilers with new energy-efficient boilers. If you cut your energy bills and protect the environment, this could be a good choice for you, your family and your bank account. 
Electric combined boilers can be seen as a good alternative to conventional gas or diesel boiler systems, as they do not emit carbon into the atmosphere. 
Since boilers do not burn fuel, they lose less energy, which means that you pay for the energy you actually use, not for what you lose. Oil-fired boilers consume about 80% of their energy, compared to an efficiency rate of 99%. In contrast, gas boilers are 89% to 95% efficient and diesel boilers have efficiencies of 90% or more. 
Depending on the area you live in, you may find it cheaper to run electric boilers over their lifetime and will be able to put them head to head with a gas boiler to find out which one performs best. Having said this, if you have access to gas and can use gas to heat your house then in most places in the UK you will have gas available at a much lower cost than electricity. 
The reason for the high cost of electricity is that the UK generates most of its electricity from fossil fuels. 
This also contributes to the fact that electric boilers receive a low "D" rating in terms of their ErP efficiency, which is confusing when they also have an efficiency of 99 – 100%. Electric boilers are rated by the amount of water that can be heated at the same time, not the efficiency of the water heating process itself.
Electric Boiler Installation: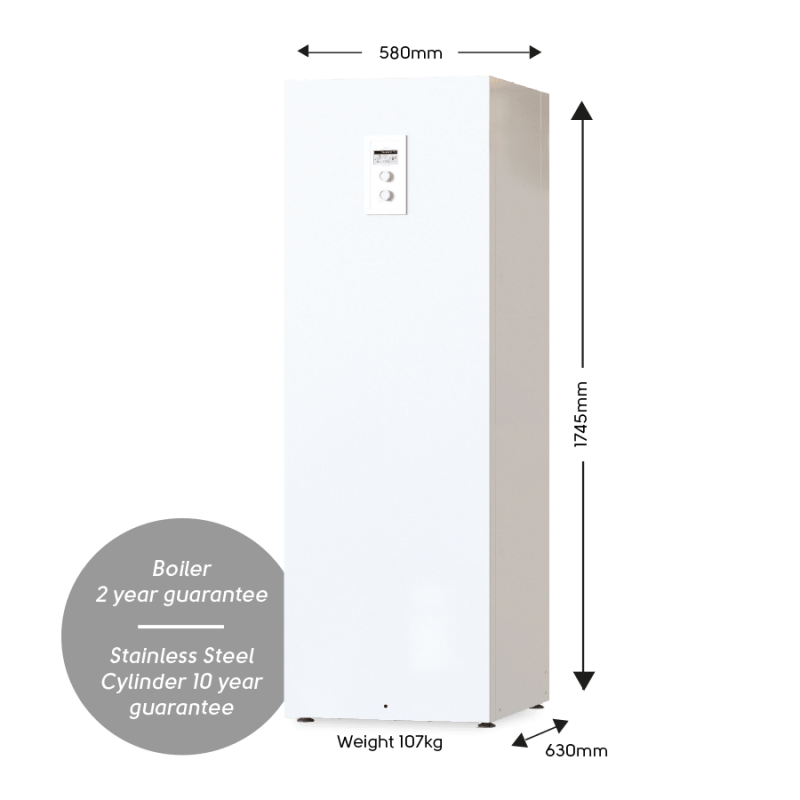 As we have discussed, electric boilers are often cheaper to install as they do not require smoke or condensate pipes, so installation of the boiler tends to be cheaper than installing a gas or oil boiler. Again, this is mainly because there is no exhaust gas and no chimneys, condensers, cylinder tanks, or pipes required. When installing a new boiler you must take into account not only the cost of burning gas and oil, but also the environmental impact.  A modern electric boiler does not emit exhaust gases and is installed on an exterior wall in contrast to gas or oil units. 
It is important to install an electric boiler of the right size for your home and its required output. Installing an electric boiler that is too powerful will increase your energy costs. 
Example of a Recommended Model:
Comet Electric Combination Boiler: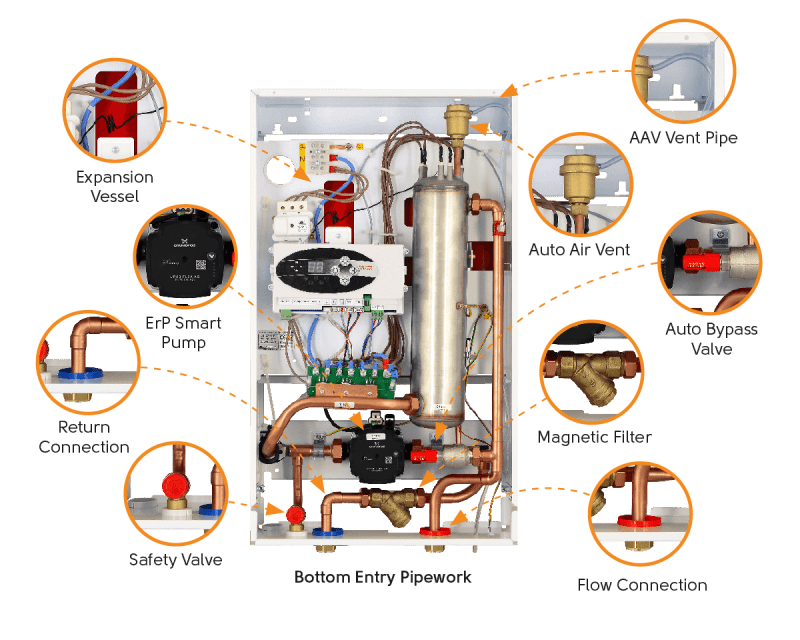 The Comet Electric Combination Boiler offers the comfort and convenience of wet central heating and domestic hot water for domestic properties with no access to mains gas.
It is a fully controllable 24/7 packaged unit housed in an elegant enclosure and is available in 9kW, 12kW or 14.4kW Outputs and a 140 Litre Duplex Stainless Steel Hot Water Cylinder.
The Combination Boiler is supplied as a pre-plumbed and pre-wired heating and hot water solution for ease of installation. The Unit maximises use of space and minimises installation work due to its compact design with the user and installer in mind.
The In Built Programmer enables you to set times to suit your lifestyle requirements and the Wireless Thermostat can be set to suit your temperature needs and can be located in a room of your choice. Furthermore you can select Heating only, Hot Water only or both at the same time. Due to the In Built Hot Water Cylinder, the re-heat times for your Hot Water is superior to that of a Direct Cylinder which comprises an Immersion Heater only.
Conclusion:
If you are looking for a new boiler for a home that isn't connected to the main gas supply then either an oil or electric boiler could be for you. With oil boilers, you need a constant oil supply which can stop with factors such as supply chain issues, road issues, or weather issues. An electric boiler will constantly have an electricity supply and blackouts in the U.K. are rare. 
If you would like a new boiler quote then please visit our partner site for more information and a simple, visual quote form. Thanks for reading and check our site again for more useful tips and information.