Compare Boiler And Heating Cover, Boiler Cover Plans in the UK


If you have hot water but the radiator does not start or the pilot light goes out and does not start again, then you may have a broken boiler.  you may also be experiencing heat loss and/or the temperature rising of the boiler or heat exchanger due to the heat loss and faulty operation. 
There are cases where you need to call a professional, but finding the best boiler cover provider is the subject of today's article. 
Boiler Cover is a type of insurance that can be taken out by a variety of providers who will cover your boiler if the functionality is not as intended. There are policies available on the market that not only cover the boiler in the event of breakdowns but also cover the annual maintenance of the boiler.
If your boiler has been installed recently, it will be covered by the boiler warranty offered by most boiler manufacturers.  Many of which offer an extended warranty of at least two-five years from the time of installation. 
If the boiler is older or you do not have an extended warranty, you may want to consider seeking a home boiler cover insurance quote. You can check with a number of different insurance providers in the UK and if you do end up opting for another provider it is worth checking deals before signing up. 
What Should I Look for when I Compare Boiler Cover?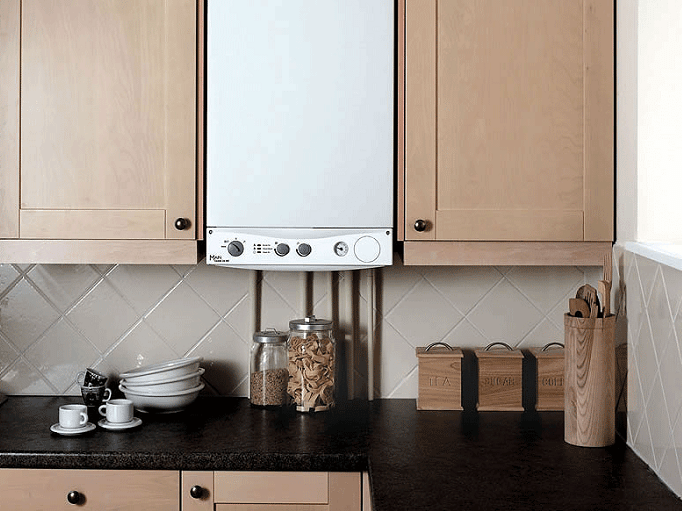 If you are a tenant or renting a property, your landlord owns the boiler and it is usually the landlord's responsibility to ensure that the water heater and central heating are repaired quickly and professionally if something goes wrong.
 Boiler service means that you can ensure that your boiler is safe, avoid future problems that could lead to a breakdown and also increase the life of your boiler. 
Most plans over £18/mo will include the important annual boiler inspection, which allows you to better maintain your system. This is the best tip to keep your boiler running at optimal levels.  Especially if it is performed by a gas safe registered engineer. 
Again, most plans will provide and include the annual inspections as well as giving you access to a 24 / 7 contact centre and a range of other services such as maintenance and repair services for whole central heating, gas, and even electrics on specific plans. 
But What's The Best and Most Comprehensive Plan?
Our recommended partner Boiler Central has a plan which will cover you for everything from central heating to lost keys, making it the most comprehensive boiler cover in the UK. But what does this include?
Boiler & Controls

Carbon Monoxide Test

Boiler Replacement

24/7 365 Emergency Helpline

UK Based Helpline

Free Annual Boiler Service

Central Heating System

Electrics

Gas Supply Pipes

Drainage

Roofing & Security

Pest Removal

Lost Keys
All for £26.99 a month!
There are several other plans available, however, and Boiler Central offers a pricing structure for varied cover types such as a 24/7 emergency helpline for the home, and include basic plans for heating cover, with boiler maintenance and safety checks, as well as the possibility of creating a housing cover that includes a carbon monoxide test for plumbing and electrics. 
Boiler Age:
If your boiler is more than seven years old, you may have limited options as some companies do not extend coverage to older boilers that are more likely to have problems. Insurance companies can refuse to cover if the boiler is in poor condition or carry out an inspection if it is more than 15 years old. However, some insurers refuse to cover you if a boiler is in a worse condition due to age and available parts. 
The cover for older boilers can also depend on the model of the boiler, and repairing the boiler can be expensive if you need new parts or a whole new boiler. Some parts of a particular boiler are no longer in circulation, so the condition of your cover may depend on whether the company is still able to offer a repair. 
To keep your boiler in good condition and reduce the risk of failure, we again recommend that you have it serviced annually. Regular boiler services can save you money and help maximise the efficiency of the boiler and ensure it works properly. 
Compare Boiler and Heating Cover, Other Tips:
Whenever you need to have your boiler serviced, we recommend you to use the services of a Gas Safe registered engineer. The average annual £100 boiler service can help you save significantly as it could cost hundreds, if not thousands, of pounds to repair the boiler due to poor maintenance.
 There could possibly be other new boiler replacement costs associated with boiler services, and this is usually due to the need for spare parts for the boiler. 
Many energy suppliers offer their services in the form of maintenance, which traditionally includes the application of a boiler cover and maintenance plan for the boiler and the heating system. This can be sold by the manufacturer as an extended warranty or an added cover plan but these tend to be more expensive than third party cover providers.
You are often charged monthly or annual costs for your home care plan, but heating cost contracts can be part of a service contract that includes an annual inspection that you can add to your insurance cover. 
If your boiler is considered economical to repair, it may be repaired as part of your plan and with manufacturer produced parts. Compare boiler Quotes providers can help you to find out how much you can save on the cost of a boiler and heating cover plan for your home system for true peace of mind. 
Conclusion: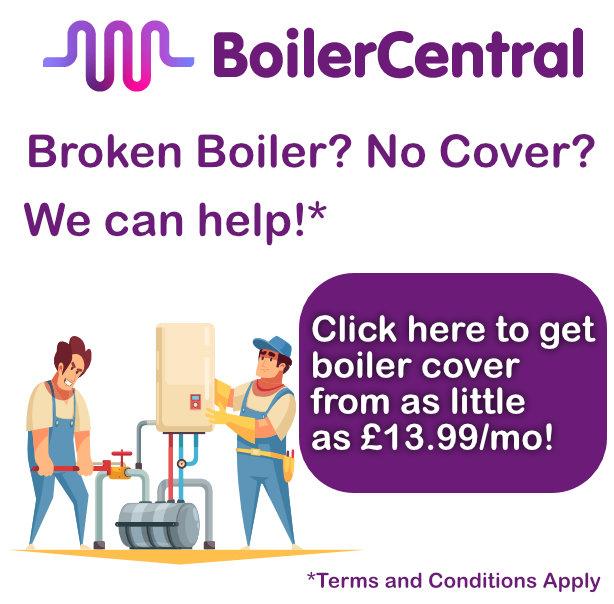 Boiler cover comparison is becoming a long and arduous search for the best deal but we are confident that our partner Boiler Central can offer a highly competitive package with a UK based call centre. There are other available cover packages to ensure that your boiler is in the safe and efficient operation, however, they are caught up with large multinational corporations with no customer-focused service.
The core of all packages covers many standard items, including heaters, boilers and heat exchangers, boiler controls and more. There are a few exceptions, but it is better to point out that British Gas is one of the most complained about companies and even warranted an investigation from BBC's watchdog: https://www.bbc.co.uk/programmes/articles/dPP6s0G4yldMc2wvXKkKjR/british-gas-looking-after-your-world. 
So, top round it up, find out your boiler age, search for a suitable plan and ensure your new boiler is working for years to come! If you need any help, contact our partner here and they can answer any boiler cover questions you may have. 
Thanks again for reading our article and be sure to check back for more interesting tips.